With one of the most popular surnames in Ireland, the O'Neills are quite a distinguished bunch. Among their ranks, there have been warrior kings, politicians, playwrights, actors, and fashion designers.
O'Neill comes from the Irish Ó Néill or Ui Neill" in Gaelic, which translates to "son of Niall" or "descendant of Niall." If this leaves you wondering who exactly Neill was, you're in luck - it's quite the story.
The O'Neills take their name from Niall Glúndub, an early 10th-century High King of Ireland from the Cenél nEógain, descendants of Eógan mac Néill and a branch of the Uí Néill dynasty who took their name from Niall of the Nine Hostages, a legendary 5th century King of Tara.
The most fearless warrior in Irish history, Niall of the Nine Hostages battled the English, the Scots, the French and even the Romans, and struck fear into the hearts of his enemies. His dynasty lasted for centuries, continuing up until the Elizabethan conquest of Ireland at the end of the 16th century. It seems that Niall was as prolific as he was fearless: a team of geneticists at Trinity College Dublin led by Professor Dan Bradley discovered that as many as 3 million men worldwide may be descendants of the Irish warlord.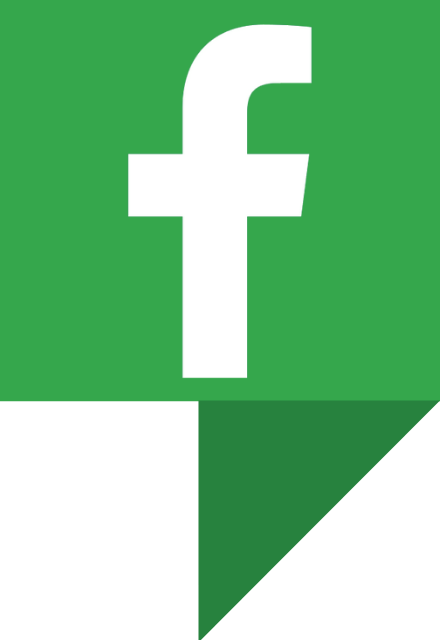 IrishCentral History
Love Irish history? Share your favorite stories with other history buffs in the IrishCentral History Facebook group.
Sir Felim O'Neill of Kinard, also known as Phelim O'Neill, was an Irish nobleman who led Irish Rebellion of 1641 in Ulster. He was captured and executed during Cromwellian conquest of Ireland in 1652.
Sir Niall O'Neill, an Irish chieftain and military leader, lived from 1658-1690 and distinguished himself in the Battle of the Boyne, where he led 800 Jacobite dragoons against English troops. He perished due to wounds sustained in the battle, but his legend lives on. A 1680 portrait of him by John Michael Wright is of historical importance as one of the only surviving representations of the traditional costume of an Irish chieftain.
Arthur O'Neill, born in 1737, was a harpist of great renown. He became blind as a child and went on to excel as a harpist in the traditional Irish model. A member of the Belfast Harp society, his memoirs document his own journey as well as the lives of other famous harpists of the time, such as Turlough O'Carolan. He died in 1816.
Eugene O'Neill was the only American playwright ever to receive the Nobel Prize for Literature. Born in 1888 to an Irish emigrant from Co. Kilkenny, he went on to write over 50 full-length and one-act plays. He was awarded the Pulitzer Prize four times for "Beyond the Horizon," "Anna Christie," "Strange Interlude," and "Long Day's Journey into Night," posthumously in 1957. The pinnacle of his career was when he won the Nobel Prize for Literature, 1936. He died in 1953.
Congressman Thomas Phillip "Tip" O'Neill Jr. (1912-1994) was an outspoken Democrat who served in the House of Representatives and was the second-longest-serving Speaker of the House. Born in Massachusetts to Irish emigrants, he was a passionate supporter of Irish causes and created the Friends of Ireland organization with Ted Kennedy and Daniel Patrick Moynihan in 1981 to help the cause of peace in Northern Ireland.
Our Stephen chats with Modern Family's Ed O'Neill LIVE from Leonardo DiCaprio's #GlobalGreen party & he does his best Healy Rae impression  #2FMOSCARS  in full ➡ http://bit.ly/2lNPMWi

Publiée par RTÉ 2fm sur Jeudi 23 février 2017
Ed O'Neill was born in Youngstown, Ohio in 1946 and is a treasured American actor best known for his role as Al Bundy in the sitcom Married With Children. More recently, he has portrayed Jay Pritchett on Modern Family, a role for which he has been nominated for three Primetime Emmy Awards and won four Screen Actors Guild Awards.
Don O'Neill is an Irish fashion designer, born in 1966 in Ballyheigue, Co. Kerry. He is the Creative Director of the fashion label Theia and his designs are favored by celebrities including Meghan Markle, Oprah Winfrey, Carrie Underwood, Taylor Swift, and many more.
2
Rory O'Neill, born in 1968 in Ballinrobe, Co. Mayo, is perhaps better known as his alter-ego, Queen of Ireland Panti Bliss. O'Neill has been performing as Panti since 1998 and skyrocketed to fame in 2014 after her "Noble Call" speech at Dublin's Abbey Theatre. 
The O'Neill Sisters are up-and-coming singers and musicians. A trio from County Kerry, The O'Neill Sisters shot to viral fame after racking up one million views on Facebook in 24 hours by singing the Irish classic "Red is the Rose."