Seán Mac Diarmada is one of the most mysterious signatories of the Easter Proclamation of 1916.
Mac Diarmada's story is told by many of his family members in "Seán Mac Diarmada Documentary Easter Rising Stories," directed and edited by Marcus Howard, with music and song provided by Mick Blake.
From Leitrim to Dublin
John McDermott was born in County Leitrim in 1883 to a family with a strong Fenian background. His beginnings were humble in Leitrim and his ambition was to be a school teacher, but because of his "difficulty with maths" he soon found himself exiled, first to Edinburgh and then to Belfast where he worked as a tram conductor. He was a great smoker and got sacked for smoking on the job, obviously using nicotine to ambush the Orangemen.
At this point, he was lured to Dublin to help shape the nationalist movement. There, he came under the influence of Thomas Clarke, the old Fenian jailbird, and together they began to organize around the country, using such organizations as the GAA and the Gaelic League as covers.
Read more: Seán MacDiarmada, John Redmond, and the silent divide between my grandfathers
4
Mac Diarmada went to work for the Irish Freedom newspaper at 12 D'Olier Street in Dublin. The paper was eventually closed by the British because of its seditious nature. Mac Diarmada was struck down by polio in 1911 and spent many months in the Mater Hospital. For the rest of his life, he always walked with a cane. But by 1914 he was involved in the Howth gun-running with Clarke. 1915 saw him interred in both Mountjoy Prison and, ironically, Arbour Hill, which would become his final resting place.
1916 Easter Rising
Being spotted as an "extremist" by the RIC, he picked Patrick Pearse to be the face and voice of the revolution while he and Clarke did the heavy lifting behind the scenes. He was also the one to pick Pearse to give the oration of Jeremiah O'Donovan Rossa at Glasnevin Cemetery in 1915. He was instrumental in getting James Connolly and his Irish Citizen Army to unite with the Irish Volunteers for their assault on the British at Easter.
Mac Diarmada was a signatory to the Proclamation and the only one to sign his name in Irish. He was stationed in the GPO in 1916 and joined the evacuation to Moore Street when the post office was gutted by fire.
4
In Moore Street he got Nurse Elizabeth O'Farrell to act as an intermediary with the British for the unconditional surrender. When the men "wouldn't listen to Pearse" about surrender, Mac Diarmada stepped in and convinced the men to surrender and urged them to pick up the fight at a later date.
Like a lot of the rebels, he spent the night after surrendering on the grounds of the Rotunda Hospital (now the Garden of Remembrance) on Parnell Square. There, like Clarke, he was abused by Captain Lea Wilson who took his cane away. Wilson then made him march without his cane on the long-forced march to Richmond Barracks. All this was witnessed by Michael Collins. Three years later Collins would have Wilson shot dead in Gorey, County Wexford.
There was some confusion identifying him at Richmond Barracks because the British were looking for a John McDermott and by this time he was known to all as Seán Mac Diarmada. He was finally identified by a Detective Hoey of the G-Division. Collins would see to it that Hoey met the same fate as Wilson.
"I Have to Make a Nice Corpse"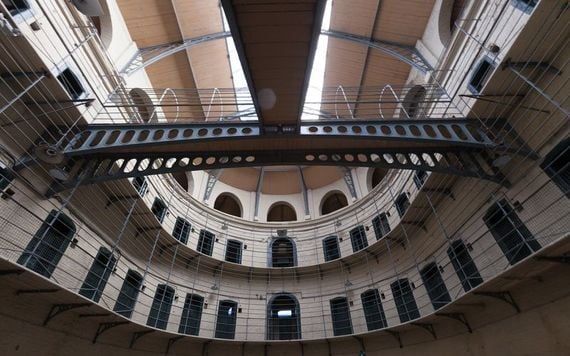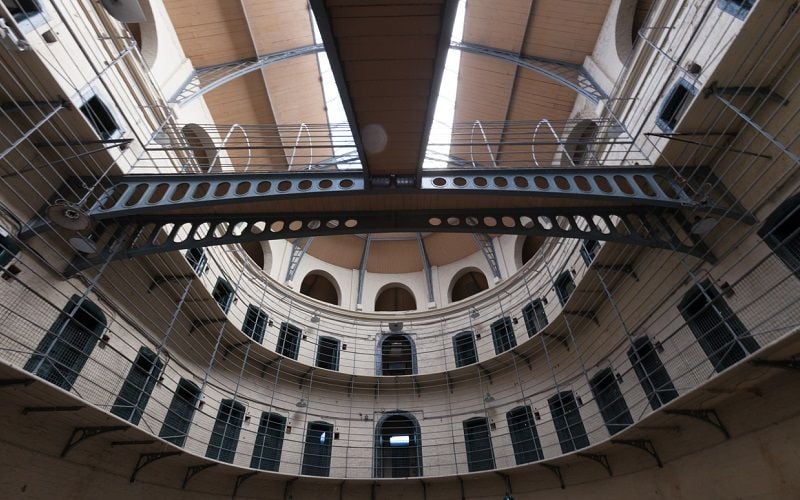 4
When told of his impending execution he borrowed a razor from a British Tommy to shave. He explained to a companion that "I have to make a nice corpse, you know." Surrounded by his fiancée Min Ryan and friends the night before his execution at Kilmainham Gaol, he cut buttons off his clothing to hand out as souvenirs.
Mac Diarmada was executed at 3:45 a.m. on May 12, 1916. He and Connolly were the last rebels to be shot that day in Dublin. (Roger Casement, the last 1916 rebel to die, would be hanged in London on August 3, 1916.)
His acolyte, Michael Collins, remembered him this way: "He was not Seán MacDiarmada, he was Ireland."
Dermot McEvoy is the author of the "The 13th Apostle: A Novel of Michael Collins and the Irish Uprising" and "Our Lady of Greenwich Village," both now available in paperback, Kindle and Audio from Skyhorse Publishing. He may be reached at dermotmcevoy50@gmail.com. Follow him at www.dermotmcevoy.com. Follow The 13th Apostle on Facebook at https://www.facebook.com/13thApostleMcEvoy/