Two months after jetting across the pond, I have finally acclimatized to life in the Big Apple, but it wasn't easy. 
It's weird how an insignificant thing like an emailed rejection of a job application can lead to a life-altering event, yet that's exactly what happened to me.
Last September, I received an email informing that my four-year journalism degree, coupled with various freelances ventures, was insufficient experience for an entry-level job in the Irish Times. It wasn't so much failure to get the job that irked me – I'm a journalist, after all, and I'm well used to being rejected – it was the flagrant lie.
I knew that experience wasn't the issue, and that some form of nepotism had probably ruled me out of even getting an interview for a job that I was more than qualified for. The nature of my latest rejection drove me to take drastic actions; move to the US on a Graduate Visa.
The Visa is the only remaining US work visa that doesn't require applicants to get a job prior to entering the country; the only stipulations being that applicants have to get a job within 90 days of the start of their Visa and that employers have to sign a training plan upon hiring. My sponsor company assured me that this is never an issue as US employers are happy to fill out the training plan, so I signed up for an April departure.
Read more: The fabulous expat life isn't quite what it seems on Instagram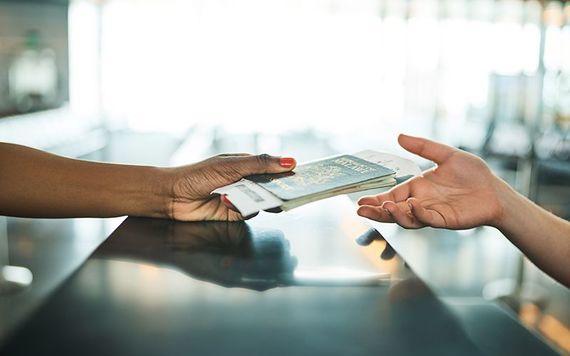 4
The Graduate Visa, I had heard, was an excellent way to get onto the professional ladder. A year working in the US would be invaluable on my resume and I would be beating away advances from employers upon my return I was told.
I was also told Irish people were very hireable in the US and so I came to New York with the fantasy that my diverse background would win me favor with a whole host of employers; that my previous experience of American life on a J1 Boston would make adapting to it far easier this time around. How wrong I was.
On my first foray into Manhattan, I was truly struck for the first time by the sheer size of the place. I had been to New York on four occasions prior to this trip and thought I was fairly familiar with the city. I had never, however, considered it beyond face value. The big buildings were great for photo opportunities on my past visits, but I had never really given thought to the millions of workers in those buildings and the cut-throat nature of working life in the most competitive city on earth.
Ostensibly, New York is a tourist haven. Landmarks like Times Square teem with camera-wielding visitors, intent on snapping every single gargantuan advertisement staring them in the face. In reality, though, New York is a city bursting with top professionals in every sector coming from all four corners of the globe.
The idea that I would be able to woo potential employers with an Irish accent and background that Americans are so partial to suddenly seemed laughably naïve. Why would any employer single out my fairly middling Irish accent when they have a more diverse pool to pick from than anywhere else in the world?
In one short visit into the city, I had realized that I was barely a spec in a whirlwind of different colors and my chances of being discovered suddenly seemed exceedingly remote.
Read more: WATCH: President Trump optimistic that E3 visa deal for the Irish will be passed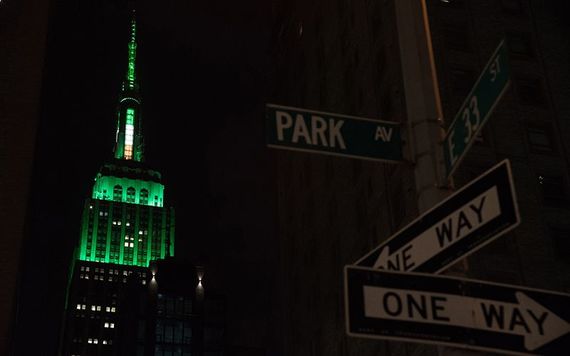 4
What sponsor companies also neglect to tell participants on the Graduate Visa is that getting your paper isn't a formality at all. US employers balk at any mention of the words 'Visa' or 'papers' and tend to show you the door before you can even finish your pitch. Irish people on a Graduate Visa aren't hireable at all. By contrast, a US employer will pick a US intern 99% of the time purely because they don't have to go through the rigmarole of getting a visa signed.
It also transpired that it was frankly quite childish that I expected my J1 of two summers previous to provide sufficient experience to cope with this most disparate of challenge. I lived with 12 other people in Boston, all of whom I was good friends with. While it did provide solid experience of living in the country, it provided none of living alone in the country.
For months, I knew this would be a solitary journey and I knew that the first few friendless weeks would be a challenge. I just didn't realize how much of a challenge that would be.
In my haste to get settled in as quickly as possible and get all the unpleasantries such as setting up a bank account out of the way, I didn't realize that a week later I would still have no job, few friends and now nothing to busy myself with as a distraction. Unseasonably bad weather descended on New York at the end of April, meaning that I was also housebound for a large portion of my second week. 
Two summers ago, that would have been fine. On days when I wasn't working on my J1, I could have picked from a selection of 12 different housemates to pass the time. This time, however, I had no such option. The people I had made friends with all worked day jobs and it meant that I had no one but myself to fill the gaps with.
With the vast majority of my to-do list ticked off, listlessness and lethargy quickly set in during the hours I would have been working if I was at home and I quickly grew tired of sending an endless barrage of emails to US companies that I knew were being ignored. There are only so many ways one can reword a cover letter, and only so many times that I could steel myself to do it again. It didn't help that I was on my own and had no one to confide these problems in.
I have subsequently found that social media is an excellent and crucial tool for living abroad as it allows one to keep in contact with those that matter back home, but I cursed it during the first weeks.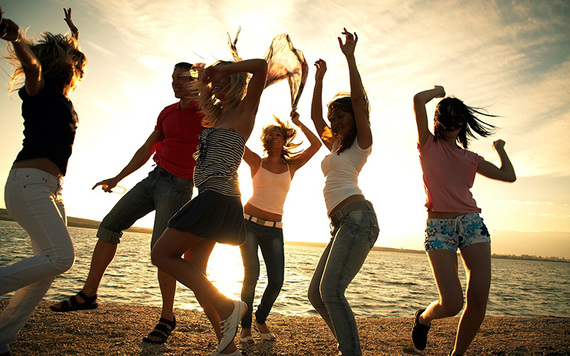 4
While I struggled with worries that I had wasted thousands on a failed experience that would leave me as jobless as I was back in Ireland, social media showed me that all of my friends were all out enjoying Dublin nightlife.
To emphasize that I had made the right decision, I documented the good times as often as I possibly could. My Instagram stories usually garnered several replies which all said similar things; "God, I'm so jealous," "you look like you're having a blast" and "looks amazing" being the most common statements. The half-truths came easy in reply to them.
Yes, this was already proving to be the experience of a lifetime for the most part, but what does a well-wisher in Ireland need to know of the times when it wasn't so good? 
Luckily, I was not long without a job and things picked up fairly quickly. I found that networking is of tantamount importance in New York City since it is very easy for emails to be ignored when the volume is so high. Getting your face out there, coupled with a refusal to accept countless rejections, seems to be the only way to actually make a tangible impression on potential employers.
The difference that working regularly makes is quite stark. Suddenly, the days started to fly by so fast they all became a blur. My earlier worries that I didn't have much of a social life were instantly quelled. I had, in fact, quite a similar social life to back home, it just didn't feel that way because I had no job to fill the gaps between socializing.
Now, I love every minute of life over here. There is something about working in New York City that sets it apart from any other city. The balmy summer evenings lend themselves to activity and it's gotten to the point where it is difficult to balance everything you want to do.
My advice to anyone considering a similar solo venture would be to prepare for a difficult first few weeks. Living in a city with a population of over eight million people can leave you feeling more alone than anywhere else in the world and not having a job to distract you can exacerbate that feeling.
It's all worth it though because once you find your feet you will experience life in a completely different way to life at home.
Anyone who views life in New York through the prism of someone's Instagram should also take it with a pinch of salt, I can vouch for that from personal experiences. People will only ever document the good times – the sunbathing in Central Park, the energetic nightlife, the beautiful food or the iconic skyline – and live behind a facade. Only the very honest people will ever Instagram the bad times.
Are you an Irish person that moved to the US by yourself? We'd love to hear your story. Why not join IrishCentral's contributor's platform Irish Voices? You can learn more about it here and sign up here.