Judaism in 'Ulysses' and how James Joyce brings the Irish and Jews together. 
Bloomsday has my summer mapped out. I perambulated New York, as though it were Dublin, reading bits of Ulysses aloud in Manhattan, like Walt Whitman spouting poetry through Brooklyn, compacting the universe into one good day.
Read More: Exploring James Joyce's addresses in his hometown of Dublin ahead of Bloomsday
Leopold Bloom walks through Dublin seeing through grand mythologies and exalting contemporary details mythologically. He stops in church and admires the spiel and razzle-dazzle techniques of the priest, comfortably subsuming Catholic enormity into the integrity of his own honestly un-awed interpretation. And he finds madonnas for worship and wonders worthy of the saints that causes him to burst with the holy spirit on a Dublin beach.
The debasement of sacred things is redeemed by the exaltation of common wonders. The two meet in the paragraphs of Ulysses. Stephen Dedalus walks along Sandymount strand, blind, beholding immortal signs all about him; Leopold Bloom is walking towards him, admiring shop signs and newspaper headlines in words that will echo for all time from the 20th century to the future. When they collide, everything collapses before it is put back together.
The putting back together happens at the end of the book. Stephen Dedalus is drunk and is helped to recover in the kitchen of his fatherly friend Bloom. In Bloom's kitchen, with Leopold's wife upstairs in the bed thinking and touching herself, building up, yes, her ecstatic finish in the last chapter.
Read More: Happy Birthday, James Joyce! Interesting facts about the Irish writer
Before this, Leopold and Stephen must put the world back together, and make sense from the mad hatter they just unleashed upon civilization in the chapter before in Nighttown, an area of Dublin ruled by the Greek goddess Circe who turns men into pigs.
The world Leopold and Stephen reconstruct resolves civilization from Irish and Jewish perspectives that are grounded in old learning traditions that Joyce teaches us to respect together.
Leopold plays the Jewish rabbi, Stephen the Irish culdee. The form of this dialogue is on one level a conversation between father and son after a late night of drinking. On another, it is between Jew and Gael and is written in the structure of the Catholic Catechism. The chapter is called Ithaca, and Hilary Mhic Suibhne, Adjunct Language Lecturer of Irish Studies at Glucksman Ireland House, New York University, has found the perfect excerpt to summarize the overarching affinity from ancient literature between these two figures who are intimate human beings to us, and who are representatives, on a very big level, of their peoples.
Read More: Irish constitution in 1937 defied Hitler and allowed Jews to practice their faith
It is this passage from the Ithaca episode, speaking of the Jews and the Irish across a time-span from the ancient to the modern, from the fall of Babel to the aspirations of each people to attain the protections of nationhood in the new age that she believes sums up the links between the Jewish, Irish and their language:
What points of contact existed between these languages and between the peoples who spoke them? The presence of guttural sounds, diadritic aspirations,epenthetic and servile letters in both languages: their antiquity, both having been taught on the plain of Sinar 242 years after the deluge in the seminary instituted by Fenius Farsaigh, descendant of Noah, progenitor of Ireland: their archaeological, genealogical, hagiographical, exegetical, homiletic, toponomastic, historical and religious literatures comprising the works of rabbis and culdees, Torah, Talmud ( Mischna and Ghemara), Massor, Pentateuch, Book of the Dun Cow, Book of Ballymote, Garland of Howth, Book of Kells: their dispersal, persecution, survival and revival: the isolation of their synagogical and ecclesiastical rites in ghetto (S. Mary's Abbey) and masshouse( Adam and Eve's tavern) the proscription of their national costumes in penal laws and Jewish dress acts: the restoration in Chanah David of Zion and the possibility of Irish political autonomy or devolution.
Irish and Hebrew are guttural languages. They are old and the Gaelic Irish have a story from the Tower of Babel. Fenius Farsaigh, the poet who is Ireland's progenitor, crafted Gaelic from the languages of the conflation, as a Hebrew poet once did also.
Both Irish and Jews were oppressed, and their wish to restore Israel and Ireland as homelands of the Irish and Jewish people, respectively, is based on something Leopold and Stephen discussed in Dublin on June 16, 1904, very late at night, and a little drunkenly, in Bloom's kitchen but with utmost mutual respect, while Molly waited upstairs thinking and reaching the bliss points of yes.
Read More: Vanishing tribe - Ireland's Jewish community fades further each year
* Originally published in 2010.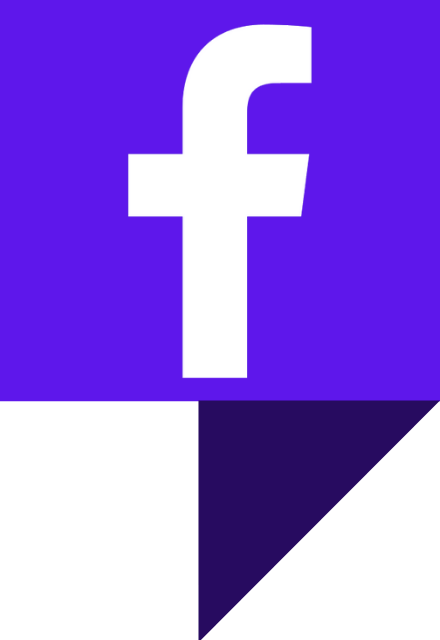 IrishCentral Book Club
Looking for Irish book recommendations or to meet with others who share your love for Irish literature? Join IrishCentral's Book Club on Facebook and enjoy our book-loving community.