Unconcerned with "what Our Lady did" she realized time was running out and wrote The Six Marys in a weekend
"Our Lady was never a notice-box,' Mother Immaculata informed me, as I attempted to amuse my classmates. I was eight years old, growing up in a small Irish town.
"Our Lady didn't laugh at silly nonsense," Sister Nunciata announced, as pals giggled at my jokes. I was now nine.
In 1950s Ireland The Blessed Virgin was our role model. This limited us greatly! Growing up, in a small midland town, my secret dream was to be a stand-up comedienne. However, I was fairly certain that Our Lady would have had no such ambition.  I couldn't recall her telling Jesus any jokes.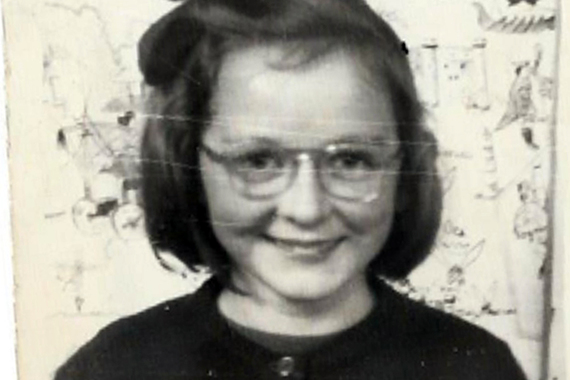 3
As I grew older, rearing three children in the same midland town, I kept my head down. As a teacher, working now with Sister Immaculata, I kept my jokes to myself. However, a bubble of fun was bursting inside me. Over many years, in a succession of copy books, I wrote down funny lines that came into my head. And, all the while, I yearned to be a stand-up comedienne.
For my 50th birthday my daughter brought me to see the famous Joan Rivers perform in Vicker Street, in Dublin. As I watched this true professional deliver her lines I knew that I wanted, one day, to stand on a stage and make people laugh.
On my 60th birthday I retired from teaching and realized that time was running out – I'd better hurry up and realize my ambition. (What Our Lady did, or did not do, had long since ceased to concern me.)
I read through my many copy books wondering how I could use all my one-liners.  And a brain-wave came to me. In one weekend, I wrote The Six Marys.
Into six diaries, spanning six decades, I wrote about the lives of Mary Black, Mary Brown, Mary Green, Mary White, Mary Grey and Mary Golden.  As the narrator, I told about the lives of these girls, growing up in Ireland, through the decades. Mary Grey was grey, dull and boring. Mary Golden was golden, cracked and wild. She was the girl we all wished we had to courage to be. The others four Marys were ordinary.
In my 1950s diaries I wrote about the comics and catechism we read, as we waited for the stork to come to our houses - again and again and again. I told about the nuns, the procession, gym slips and much more.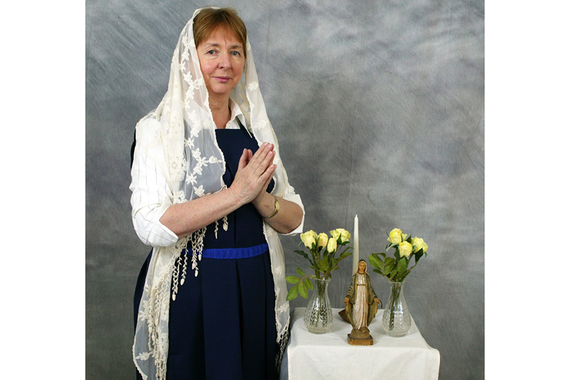 3
In the diaries from the 1960s our search for Mr. Wonderful, at hops, brought great hope to our lonely hearts. Our expectations were ridiculous!
In the 1970s, failing to meet Mr. Wonderful, we settled for Mr. Ordinary and began married life.
In the 80s and 90s we met at Weightwatchers. Mary Black said she married a lovely sexy man who had turned into a sofa that grunts.  Mary Grey remarked that her husband's idea of foreplay is 'eight pints' or 'are you awake?' Mary White said that she asked her Ashling what she wants to be when she grows up. "An orphan," her teenage daughter replied. "And the sooner the better!" In the 2000s diaries Mary Grey announced "My husband is great in bed.  He goes straight to sleep!" Eventually the six Marys realize that you make your own dreams come true. The theme is universal.
I read the diaries to friends and they laughed heartily throughout the reading.   Joe McCarrick, director of The All-Ireland Amateur Drama Festival, produced it for me, making it a proper one-woman-show. I performed my show, as part of the fringe events of that festival, in Athlone's 'Little Theatre,' on an afternoon, in 2012. 
Producers from theaters around Ireland were in town for the drama festival and they attended THE SIX MARYS. The minute my show was over, (before I even left the stage), they came up asking me to take it their theaters. I was absolutely delighted.
In the last few years I have performed The Six Marys in theaters all over Ireland. Many many people have come to see it a second and third time.
I've been told, again and again, that Irish people in England and America would really love it.
Isn't it wonderful to have become a stand-up comedienne at last– at 66 years of age!
And I'm LOVING it!