You probably don't have time to reflect on the lessons of Irish mythology, in this age where Tír na nÓg is just a name for a pub in a commuter train station.
Rather than a mythical land of hearts desire these days it's usually a place to get a decent Guinness and an Irish Stew on your way to New Jersey (and there's nothing wrong with that).
But in Irish mythology, Tír na nÓg is the name given to the land of everlasting youth. Usually, you reach it by traveling across the sea for three days.
In our most famous story, Oisín meets the lovely Niamh who takes him to visit it on a magical horse that can gallop over the sea. Oisín is enchanted by this land of heart's desire, or at least at first, he is. Before too long, like most young Irish emigrants, he starts to get a little restless.
He decides that he'd really like to see the lads again, or walk his townland, or perhaps call in for a jar in his local for old time's sake. To wit, he wants to go home.
He takes the magical horse back over the water.
Read more: #WarmForWinter: Coat donations for the homeless hung on Dublin's Ha'penny Bridge
4
What he discovers when he returns to Ireland appalls him. Just three years have passed in Tír na nÓg but three hundred years have passed in Ireland. The lads are all long dead, the townland is unrecognizable, his local is boarded up and forgotten.
In the story, he is so overcome with emotion that he falls from his horse. That means he touches the ground and becomes wizened and old immediately. He dies of old age shortly after arriving.
Why has this story endured for thousands of years? Because it speaks to us about a trade-off that always seems to happen in life. You may get many of the things that you dream of but you will probably pay for them in ways that you haven't even anticipated.
That's a lesson that always seems to be renewing itself. No one gets off free in life, but we keep on trying.
Another way of looking at the lesson of this myth is that once you leave your hearth and home you will not return and be the person that you were when you first left.
Call it the emigrant's dilemma. When you learn what's over the far hills, the hills you grew up around can look smaller. 
There is a marked restlessness in the Irish nature, a refusal to be satisfied, that coupled with evils of colonialism has kept most of us in motion for centuries.
Like Oisín, most Irish emigrants are neither quite at home in their new world or satisfied in the one they left. Rootlessness is a part of our DNA.
Read more: The real stories behind Ireland's 10k "homeless"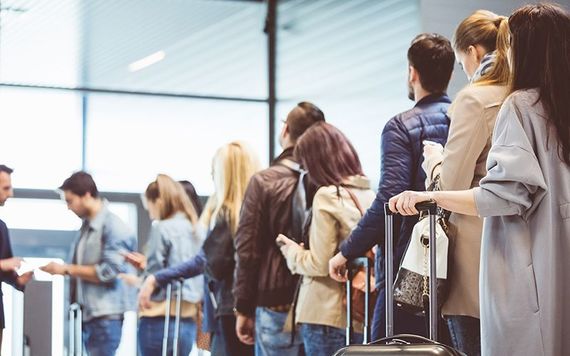 4
But just like Oisín in the old tales if you return to Ireland these days you should prepare yourself for what the people of Ulster call a quare land.
Just this week Dublin was ranked dead last on an international list of the worst cities in the world to move to for housing. We even came in behind notoriously difficult rental markets like San Francisco and Rome. 
So if you live abroad you may not be aware, as Oisín is not aware, of the changes that are dramatically altering the character and outlook of the country that you left behind. Changes that are becoming so drastic that upon return you may not recognize the place it has now become.
Nowadays there are small but very persistent bands of online vigilante racist groups attempting to run eye-swiveling candidates in our local elections, using resentment against emigrants (irony alert here) to aid their rise to power.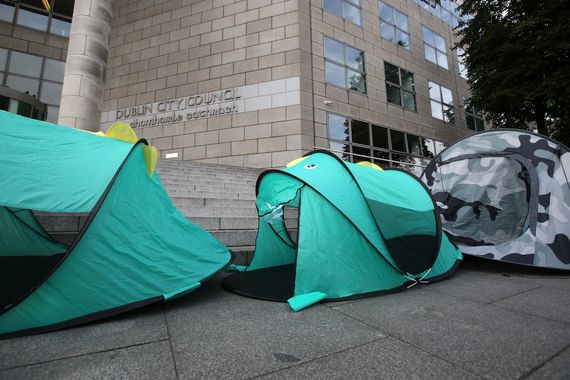 4
People are laughing at them and their hateful turn the clock back policies now, but will they always?
But worse again are the sheer numbers of the Irish homeless. We have a new class of 21st-century absentee landlord (overseas property investors) driving up rents so steeply that tens of thousands of Irish people can no longer afford to live in their own country or leave it for somewhere else for that matter.
The number of homeless Irish families has increased by a shocking 354% since September 2014. We now have well over 10,000 people homeless across Ireland. But the actual numbers are considerably higher.
British colonial policy used to be responsible for this kind of mass displacement, but we can't blame them for our housing policies now.
The myth of Tír na nÓg is about the slow and almost imperceptible loss of something precious, something that you didn't even know was precious until it was finally gone.
Just like in the old stories Ireland is changing faster than we even imagine now. Something foundational is being eroded. You won't have to be Oisin soon not to know the place.