The inability of the Irish government to effectively address the rising costs of food and groceries has become a pressing political concern, underscoring a perceived disconnect between those in power and the challenges faced by ordinary people.
Price gouging – the unreasonable inflation of prices for essential goods and services – has become a highly contentious issue in Ireland, directly impacting hardworking individuals and families as well as tourists. We have seen it in hotel prices, with lots of hand ringing by government ministers but no effective action.
And while the tourism industry has been under the spotlight for some time, the retail sector has now come under scrutiny. Escalating grocery prices have seen an increase of nearly 17 percent compared to last year, with food inflation running at 13 percent.
These figures far exceed the base rate of seven percent, raising suspicions in the minds of shoppers of excessive profiteering. Moreover, the failure of retailers to publish their accounts and declare their profits for their Irish operations has further heightened concerns.
The latest retail figures show that spring was a boom time for sales in Ireland. Not surprising, really, as during that period we had a month filled with celebrations, starting from the long St. Patrick's weekend on March 17 and extending through April with the arrival of President Joe Biden.
Within this timeframe, we observed events such as Mother's Day, Easter and Ireland's victorious Six Nations rugby championship. These festivities created a very successful period for stores.
However, as a result of these events – or perhaps due to them – there is mounting pressure on large supermarkets to disclose their profits and lower their prices.
Ireland's retail landscape is increasingly being dominated by multinational retailers. Of the top six, only two are Irish-owned – Dunnes Stores and Musgrave.
When once it was diverse and dynamic, the sector now features a diminishing number of small, independent shops and consists mainly of mid-sized businesses and large global retailers.  
While Ireland has a tradition of local, family-owned stores, particularly in smaller towns and villages, these are now being bought up by service station chains. These typically consist of multiple petrol stations operated by the same brand, offering fuel, convenience store items, and food outlets.
The era of the local store serving as a multifunctional hub, fulfilling roles such as an undertaker, auctioneer, pub, and grocery, has largely faded away. With limited competition from the independent sector and decisions affecting Ireland made in boardrooms in the UK and Germany, there is now more than ever a need to have strong regulators and robust consumer watchdogs.  
In theory, this is where Neale Richmond comes in. A talented and capable politician, a member of the Dáil as a TD, he was appointed minister of state for employment affairs and retail business in January but has had a very short honeymoon period in the job.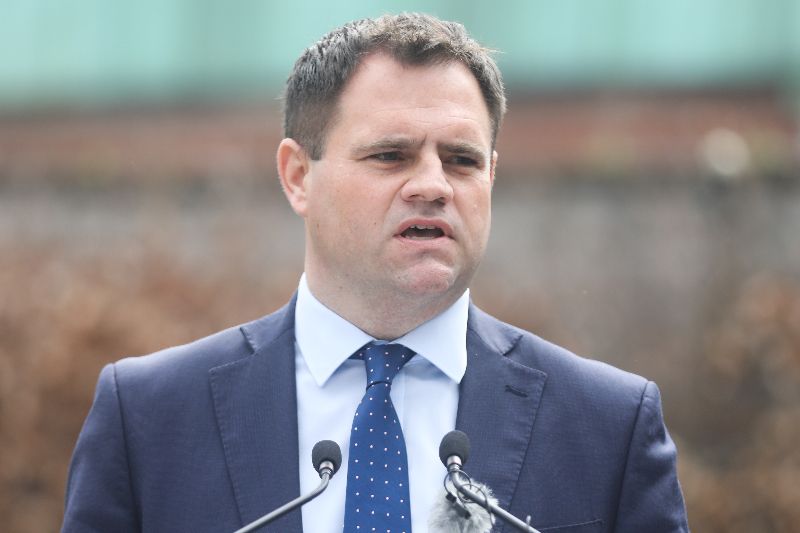 4
While he has said he is committed to bringing the retailers to heel, it appears that it is they who have all the cards to play. A recent "summit" the minister had with the top supermarkets rather backfired when no new announcements were made and an undertaking to get them to declare their Irish profits went ignored.
In the run-up to the meeting, Richmond promised to produce a dossier on price rises and that he would take action to bring prices down, including a threat of price caps on certain products. According to reports, none of this happened, and a chastened minister may well understand that it is better to under-promise and over-deliver in his line of work.
Indeed, according to widespread reports, the tables were turned on Richmond during the discussion as participants pointed out how the government had raised their cost burden. This was attributed to the increases in the minimum wage and the implementation of enhanced statutory sick pay, which had a direct impact on businesses' expenditure.
The consequences of these measures then became a focal point of the discussions. Threatening multi-nationals never ends well for any politician – just ask Florida Governor Ron DeSantis, some might say. 
The inconclusive nature of the meeting Richmond hosted has drawn senior ministers into the fray. Last week, Minister for Social Protection Heather Humphreys said that "nothing was off the table" when it comes to action to prevent profiteering within the retail sector, and that the Irish government was considering a "range of measures" to help with price rises, including "more transparency" around the profits of retailers.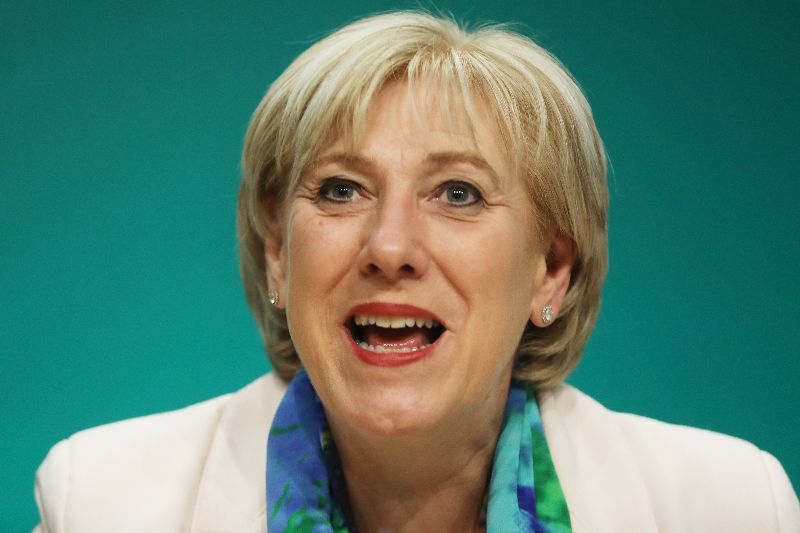 4
One group particularly angered at being left out of the ongoing discussions is the primary producers. Milk and butter prices were reduced recently, and dairy farmers are not happy with the exclusion of agricultural representatives at the summit, pointing out that they too have been the victims of high inflation with regard to input costs such as energy and fertilizer. This failure to have the Department of Agriculture at the table was criticized by one government senator.  
Frankly, the conflicting messages being conveyed give the impression of a government adrift and uncertain regarding this crucial issue. The uncertainty has provided the opposition with a chance to effectively attack the government's stance and capitalize on the situation. The lack of a clear and cohesive message has allowed the opposition to seize the opportunity and deliver significant blows in their criticisms. 
To the fore has been the Labour Party, whose finance spokesperson Ged Nash produced draft legislation to force companies to declare their Irish profits to regulators, saying it was time that "consumer watchdogs were given the teeth to bite instead of just barking."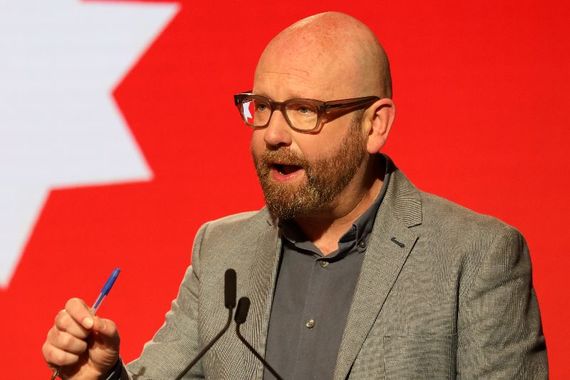 4
The Irish government needs to go beyond a passive approach and take proactive measures to address the issue. Relying on the belief that "it will be all right on the night" and hoping for prices to stabilize and decrease on their own in the face of inflationary pressures is not good enough.
Waiting out this period without concrete actions risks prolonging the burden on consumers and allowing supermarkets to maintain inflated prices. It is essential that they demonstrate leadership and implement effective strategies. These must include robust monitoring and enforcement mechanisms to prevent price fixing and work towards fair pricing practices that reflect the true cost of goods and services so that Irish producers do not lose out.
By taking decisive action, the government can instill confidence in the market, protect consumers from price gouging, and ensure a more equitable and sustainable future for us all.
*This column first appeared in the May 24 edition of the weekly Irish Voice newspaper, sister publication to IrishCentral. Michael O'Dowd is brothers with Niall O'Dowd, founder of the Irish Voice and IrishCentral.