The Dublin St. Patrick's Day Parade steps off this Friday, March 17 at 12:30 pm GMT / 08:30 am EST.
IrishCentral is delighted to again be teaming up with Tourism Ireland to bring you a live stream of the Dublin St. Patrick's Day Parade, hosted this year by Irish TV presenter Francis Brennan and US TV presenter Mickela Mallozzi.
Coverage begins this Friday, March 17 at 12.30 pm GMT / 08.30 am EST and you'll be able to tune in over on our IrishCentral Facebook page.
Dublin St. Patrick's Day Parade 2023
Organizers say that this year's National St. Patrick's Day Parade, driven by the values of community, diversity, youth, and sustainability, will be the most ambitious ever, featuring breath-taking new artistic, interactive, and aerial elements. 
The Republic of Ireland Women's National Football Team has been chosen as the Grand Marshal for the 2023 National St. Patrick's Day Parade. Team Manager Vera Pauw, experienced defender Diane Caldwell, and former international Paula Gorham will represent the team and lead out the national parade on Friday, March 17.
Parade organizers note that the efforts, skill, and determination of the Women's National Football Team has seen them reach their first-ever FIFA World Cup Finals taking place later this year in Australia and New Zealand. The entire squad reflects the very best of Ireland's strength, perseverance, and sporting achievement and acts as an inspiration for fans young and old across Ireland.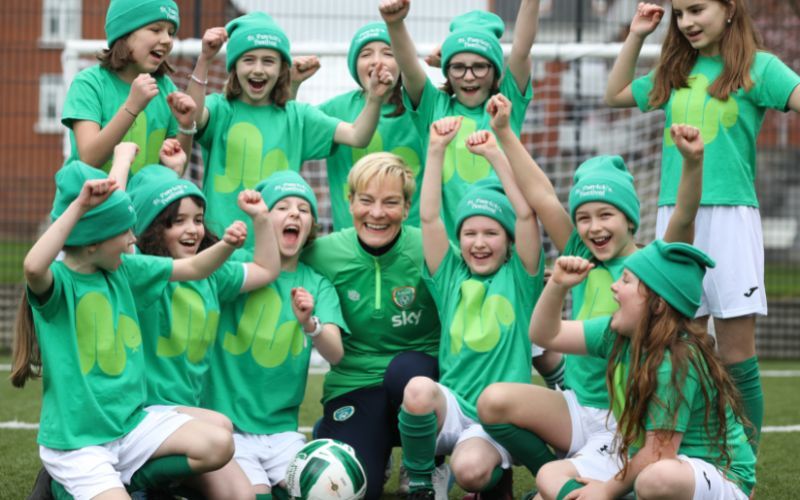 3
Meanwhile, Irish American actor Patrick Duffy has been selected as the Parade's International Guest of Honor. Duffy, whose grandfather emigrated from Ireland to America in the 1920s, was born in Montana on March 17, 1949. He later got his big break in"'Man From Atlantis" before achieving global success playing Bobby Ewing in the much-loved CBS prime-time American soap opera "Dallas."
Duffy, who has always maintained a deep pride and interest in his Irish heritage, most recently visited Ireland last summer with his partner Linda Purl to trace his own Irish roots in Kilmovee, Co Mayo.
Duffy makes the trip to Ireland this year along with tens of thousands of international visitors from Ireland's global diaspora of over 80 million, seeking to connect with their roots, to sample contemporary and traditional Irish arts and culture, and to enjoy one of the world's truly unique experiences on the streets of Dublin.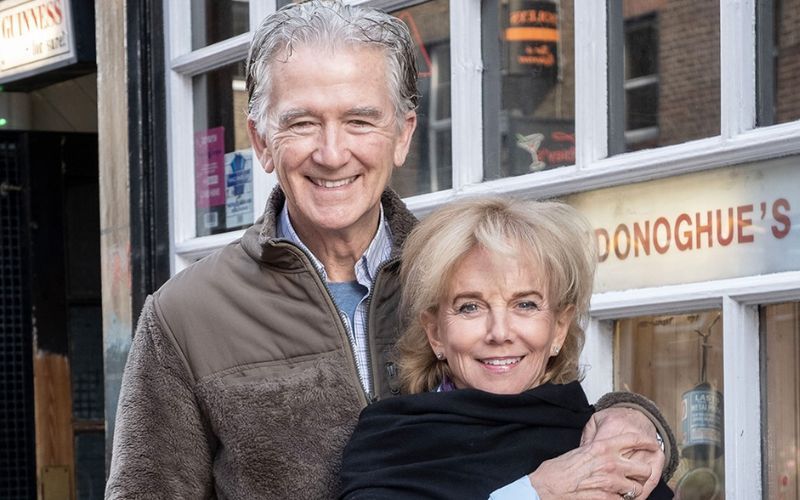 3
On Ireland's national day of cultural celebration, St. Patrick's Festival invites those across the world to come together on Friday, March 17 to collectively celebrate, share, laugh, perform, participate, and remember that 'MAR A CHÉILE SINN' (WE ARE ONE).
Embracing that unifying and inspirational theme of ONE, the National St. Patrick's Day Parade 2023 will shine a light on all the goodness that surrounds us. The theme acts as a reminder that when we act with dignity and respect as ONE, we can protect each other and our wonderful world. Ireland is known for its enduring traditions, culture, and heritage, but our stories are also part of a unifying global culture, one which bonds us through music, storytelling, sport, nature, and tradition, one which traverses borders and reminds us of our shared responsibility for the united care of our planet, protecting it for our future generations.
With half a million spectators expected to line this year's route in Dublin, the Parade will feature seven creative pageants, 10 transitional showpiece performances, 15 marching bands from across Ireland, North America, and Canada, and over 4,000 participants in what is shaping up to be the largest ever National St. Patrick's Day Parade.