Dublin and Kerry are set to renew their rivalry in the All-Ireland Senior Football Championship final in Croke Park on Sunday, reigniting the most iconic rivalry in GAA. 
Kerry and Dublin are the two most successful counties in Gaelic football, winning an incredible 68 All-Ireland titles between them. They have provided some of the best games Gaelic football has ever seen and the games are the very embodiment of the city versus country rivalry. 
Fans of both counties have suffered emotional nightmares at the hands of their rivals and their eagerly anticipated pairing prompted me to take a trip down memory lane, reviewing the emotional rollercoaster that I have endured while supporting Dublin against Kerry. 
A sleeping giant for a quarter of a century, the rivalry roared back into life in the 2010s right as I entered my teenage years, shaping how I approach Gaelic football. 
Dublin and Kerry had not played for 16 years when they met for the first time in my lifetime in the All-Ireland quarter-final in 2001 and Kerry's Maurice Fitzgerald kicked his legendary point from the sideline to force a replay. 
However, I was too young to have any real memories of that game, meaning my first real experience of the Dublin-Kerry rivalry was when they met at the same stage in 2004. 
I had heard tales of the glory days of the 1970s when the two counties regularly featured in rip-roaring, high-octane finals. In particular, the 1977 All-Ireland semi-final was held up as the greatest game of Gaelic football ever played. 
But in spite of my young age, I already appreciated the one-sided nature of the rivalry in 2004. 
Dublin had not beaten Kerry in the All-Ireland since that game in 1977 and had won just two All-Ireland titles in the meantime. 
Kerry, on the other hand, had won nine All-Irelands in the same period and were the most formidable team in the land. 
Yet, I can still recall the optimism and youthful naivety I held when the sides went in level at half-time, but the Kerry machine clicked into gear after the break and imperiously cruised to a seven-point victory. 
That game taught me a painful lesson - never to expect victory against Kerry. They were simply too good and Dublin didn't have the tools to trouble them. 
And so it transpired when they met in the All-Ireland semi-final in 2007. Dublin were far more competitive on this occasion, but Kerry always had that extra point in them and eeked out a two-point victory. 
Still deemed too young to go to Croke Park for the occasion, I remember watching at home as Dublin gallantly reduced a six-point deficit to one and thinking that it would end in failure, and so it did when Kerry kicked an insurance score in injury time. 
I momentarily eschewed my pessimistic approach to Dublin - Kerry games when the sides were drawn together in the quarter-final in 2009. Dublin had blitzed their way through Leinster to win a fifth provincial title in a row; Kerry had limped through the qualifiers thanks to narrow wins over Longford, Sligo, and Antrim. 
Pundits fancied Dublin and so did the majority of match-going fans on that sunny August bank holiday afternoon. 
This was my first taste of Dublin vs Kerry in the flesh and I still have vivid memories of Kerry ripping Dublin apart, scoring a goal inside the first minute and leading by 14 points at half-time. They eventually won by 17 points. 
It was the most painful reminder of my earlier lesson. 
Dublin reached their first All-Ireland final of my lifetime when they beat Donegal in one of the worst games of all time in 2011, setting up yet another clash with Kerry. 
With the memories of that quarter-final annihilation still fresh in my memory, I had little expectation that Dublin would win, and pundits agreed. One Irish Times opinion piece even noted that the Dublin-Kerry rivalry should not even be considered a rivalry anymore, such was Kerry's recent dominance. 
But I still feverishly hunted for a ticket all the same. 
Such was the anticipation that gripped Dublin ahead of their first final appearance in 16 years meant that All-Ireland final tickets were like gold dust and I had resigned myself to watching at home by the Saturday before the game. 
But I received a call at the 11th hour and met my savior under a motorway underpass on the morning of the game in a scene fit for a detective movie. 
Watching on from the Davin Stand, I saw Dublin take a slender lead in at half-time before quickly extending at after the break. I began to hope against hope, but Kerry did what Kerry always do against Dublin and soon led by four.
My hopes were extinguished - until Cian O'Sullivan intercepted a wayward pass and set up Alan Brogan, who sent Kevin McManamon in on goal.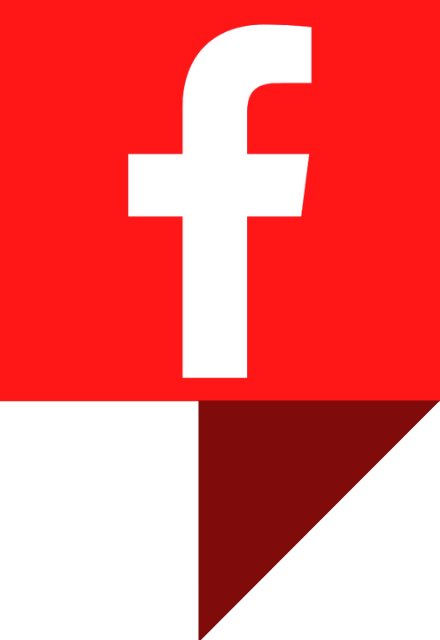 Global Irish GAA
Love GAA? Share your local GAA and keep in touch with the community around the world on our Global Irish GAA group.
McManamon blasted a shot past Brendan Kealy to leave a point between the teams. The ground literally shook. 
In all my years attending live sports, I have rarely experienced a noise like it.
Within a minute, the decibel level rose again when Kevin Nolan swung the equalizer over the bar. 
The sides swapped points before Stephen Cluxton kicked what is now one of the most famous points in GAA history to hand Dublin the All-Ireland. 
It was like a wave had rippled through Hill 16 when the ball sailed over the bar, such was the movement of limbs punching the air in celebration. Someone standing outside Croke Park might have thought that a jumbo jet was taking off inside, such was the noise. 
It was absolute pandemonium. The resulting celebrations are a complete blur, but I can still vividly recall meeting my dad outside the stadium afterward. 
I had never gone to a Dublin game without sitting or standing next to him beforehand, but such was the demand for tickets that we had no choice. 
I remember hugging him, celebrating Dublin's first All-Ireland in 16 years and their first win over Kerry in 34 years. It was the day that changed everything. 
Dublin and Kerry next met in the 2013 All-Ireland semi-final, with Dublin entering the game as favorites - a first in my experience of the rivalry. 
What followed was arguably the greatest game of Gaelic football ever played. 
Kerry, with Colm Cooper acting as conductor, hit Dublin for three goals in the opening half in a swashbuckling display of attacking football. 
But Dublin were never out of the game and had drawn level with two minutes remaining. 
A visibly tiring Kerry made one last desperate effort to steal Stephen Cluxton's kickout. Cluxton hit it long in the direction of three eagerly waiting Kerry players, until Dublin midfielder Michael Darragh MacAuley appeared out of nowhere and produced a miraculous flick to set Kevin McManamon bearing down on the Kerry goal once again. 
I remember pleading with McManamon to take the point (along with every Dublin supporter beside me on the Nally terrace), but McManamon planted a delightful lob over Kealy to give Dublin a three-point lead. Some say he meant it, others say he was going for a point. I did not care, nor did any Dublin fans beside me. 
Again, the stadium shook as Dublin eventually recorded a seven-point victory. 
I remember shaking hands with departing Kerry fans who, though devastated by defeat, were able to acknowledge that they had just witnessed one of the most spectacular sporting spectacles in recent memory. The final score did it no justice. 
Fast forward two years and Dublin and Kerry met in an All-Ireland final once again in arguably the most forgettable meeting between the two sides - in my lifetime anyway. Dublin won a low-scoring game by three points in apocalyptic conditions. They should have won by a lot more. 
Jim Gavin's Dublin were starting to assert themselves as one of the best teams of all time and their 2015 win over Kerry marked the first of their historic six All-Ireland titles in a row. 
They met a year later in the All-Ireland semi-final and, for the first time in my lifetime, I traveled to a Dublin-Kerry game in Croke Park fully expecting a Dublin win. Gone were the traumatic days of my youth when games with Kerry could be ticked off as an automatic defeat. 
Dublin were undeniably the top dogs now, and proved their heavy favorites tag by taking a five-point lead early in the first half. 
No one standing near me on Hill 16 that day - or anywhere else in Croke Park - saw the Kerry sucker punch coming. An aging Kerry side hit 2-4 without reply to take a five-point lead in at half-time, setting up a titanic second-half battle. 
Dublin threw everything at Kerry, methodically narrowing the scoreline until they finally drew level as injury time approached. 
McManamon, long the bane of Kerry supporters' lives, kicked a magnificent score from under the Hogan Stand. Diarmuid Connolly did the same a moment later to seal a memorable Dublin win in one of the games of the decade. 
They wouldn't meet again until the 2019 All-Ireland final and it couldn't have been a more fitting occasion. 
Dublin were going for an unprecedented five All-Ireland titles in a row, aiming to better the incredible Kerry team of the late 1970s and early 1980s who were denied the same feat by a last-minute goal in the 1982 final. 
All year, I hoped that it would be Kerry standing in Dublin's way on All-Ireland final day and I remember praying that they would beat Tyrone in their All-Ireland semi-final. It simply wouldn't be right if Dublin won five in a row without beating Kerry along the way. 
Having moved to New York, this was the first time I had watched Dublin play an All-Ireland final on television. I watched through my fingers in a pub in Queens as a young Kerry side reeled in 14-man Dublin to take the lead with minutes remaining. 
The five-in-a-row in peril, Dublin salvaged a replay after a game full of incredible drama. 
With a full compliment of players, they had too much for their young opponents the second time around and clinched the historic five in a row thanks to a stunning goal from Eoin Murchan, extending their unbeaten run over Kerry to six games in the process. 
It is hard to believe how much the tables have turned in a rivalry once exclusively dominated by Kerry, but Kerry have gone some way toward reversing the trend. 
In the 2022 All-Ireland semi-final, Seanie O'Shea's last-minute free ensured Kerry's first championship win over Dublin in 13 years (and marked the first time I had been present at a Dublin match in eight years). 
Losing is a strange feeling after growing accustomed to success, but it is undoubtedly a good thing. Dublin's success was becoming problematic for the GAA - and for Dublin in general. Attendances were dropping like a stone for Dublin games due to their almost guaranteed success (although not for games against Kerry or Mayo) and it is crucial for the GAA that a healthy rivalry exists between its two most successful counties. 
Last year's defeat also provides an enthralling narrative for Sunday's final. Dublin will be keen to exact revenge for that painful defeat, while Kerry will not be satisfied with one victory after enduring a decade of crushing defeats at the hands of the Dubs. 
There is simply no rivalry like it in GAA. 
People may say that Dublin and Mayo has been the biggest story of the last decade and they have a point. Dublin played Mayo in four separate All-Ireland finals and four semi-finals between 2011 and the present, but it is not like Dublin and Kerry has been absent in that time. 
Including this year's game, Dublin will have played Kerry in four finals and three semi-finals in the last 12 years, almost identical to their record against Mayo and they have arguably provided more iconic games. 
For me at least, it has always been about Kerry. It is a fierce rivalry built on mutual respect and it should provide an absolute cracker on Sunday.