The Irish tendency for holier than thou will be on full display during the Donald Trump visit with hundreds of thousands of protesters turning out in County Clare.
If it was mass murderer Fidel Castro everyone from the president on down would be extending greetings with open arms. When he died in 2017, Michael D. Higgins led the world chorus of regret, stating Castro will be "remembered as a giant among global leaders whose view was not only one of freedom for his people but for all of the oppressed and excluded people on the planet."
Four thousand Cuban citizens were executed by Castro, tens of thousands more thrown in jail.
Donald Trump has no record of killing Americans by comparison. Indeed, if you were to closely examine his record so far, you'd say lots of saber rattling but he has actually reduced American forces in Iraq and Syria and Afghanistan.
Read more: Trump arrives in Ireland for first visit since becoming president - LIVE UPDATES
4
Last week, he rebuked his own National Security Director John Bolton and stated categorically he had no expectation of starting a war with Iran.
Hard to accept for many critics but fewer American soldiers have died in this Commander in Chief's reign than any modern president.
As Trump himself knows facts are inconvenient things. Crowds coming out to protest George W. Bush had a lot more reason to do so. Best estimates are that a million died in Iraq during the occupation based on a fake premise about weapons of mass destruction.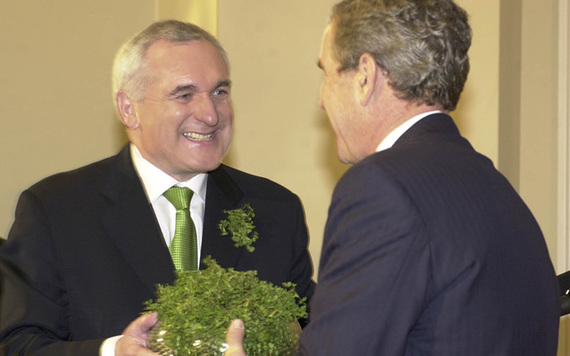 4
Trump is uneasy with wars as anyone who lived through Iraq and Afghanistan is likely to be.
What we also have is an American president who likes to talk tough but carries a noodle instead of a hard stick.
Witness his actions in Korea, Iran, and Venezuela, where threats of bombing, invasion, even nuclear were made but never remotely followed up with.
Read more: US army veterans protest Donald Trump in Ireland
Trump knows he can't live with the consequences of war. Midnight visits to a Delaware Air Force base to honor the remains of America soldiers killed in action is not his strong suit.
Sitting round in his pajamas shouting at the TV screen and haranguing media outlets is as aggressive as it has been so far for him.
So the Irish don't quite have the perfect target that they might think. Terrorizing children of immigrants, bullying Mexico for the problems at the border, yes, but warmonger, no.
Besides, there is not the capacity for leadership.
Theresa May could be his doppelganger - lots of threats on issues like Brexit but zero as regards to delivery.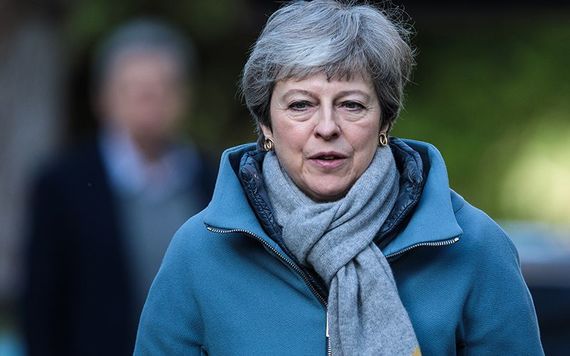 4
It would be hard to find a time in history when the US and Britain were led by such unqualified leaders which makes Ireland's Leo Varadkar very much benefit in comparison. It may even be about to get worse in Britain where the cosmic clown Boris Johnson is threatening to be next in the door in Downing Street.
David Cameron and Theresa May will go down in history as among the biggest losers, Johnson would very easily top them.
Of course Trump, heedless of the diplomatic protocol has already endorsed Johnson which was probably as welcome as passing wind on a crowded elevator to the former London mayor.
The Irish tend to cheer for Democratic presidents (Kennedy, Clinton Obama) and protest the GOP winners (Reagan, Bush, Trump).
They should be aware, however, that when it comes to the world's most bloody-handed leaders, Trump is very far behind.
What are your thoughts? Let us know in the comments section, below. 
You can follow all the updates on Trump's visit to Ireland here.