This Sunday the team behind An Cailín Ciúin (The Quiet Girl) go to the Oscars and the hopes of Irish language speakers, actors, writers, and filmmakers go with them.
If you think about it, it's extraordinary that An Cailín Ciúin (The Quiet Girl) is the first Irish language film to receive an Oscar nomination - or that it's finally happening in 2023. Why has it taken so long? 
Perhaps no one has less time to consider all the inspiring cultural implications than the husband and wife team that brought the groundbreaking film to the big screen. That's because, for the past few months, Colm Bairéad and Cleona Ní Chrualaoi have been in the eye of an Oscar campaign, where international airports have become second homes and jet lag is a constant companion.
"I've just arrived back in Dublin in the middle of the night around 5 a.m.," Ní Chrualaoi, who produced the Oscar-nominated film tells the Voice. "I've just been in New York for the past few days and before that, we were in London for the BAFTAs."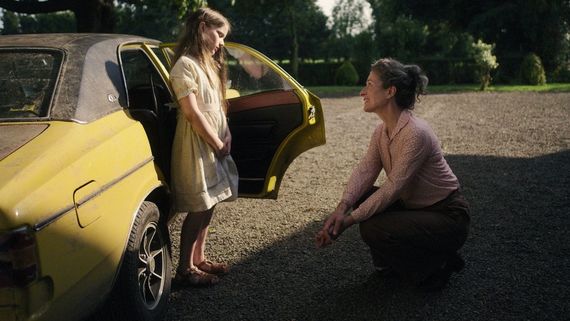 5
Each weekend seems to bring another award show in the long march toward the night of nights, which this year is this Sunday, March 12. One thing is certain the talented pair will represent Ireland, their history-making film, and the Irish language beautifully because both cut a fairly glamorous figure on the red carpet themselves.
Lots has been written about the writer and director who brought it to the screen, but what about Ní Chrualaoi, who produced it? What's her own background and how did she get involved?
"I was born in England to Irish parents," she says. "My family moved over here when I was four. My mum is a native Irish speaker from Donegal and my dad is passed away now, but he was from Cork. They always wanted to raise us – I have two siblings - as Irish. So we all moved to County Meath in the early 1980s because it was just halfway between Cork and Donegal."
After total language immersion in an Irish language high school, Ní Chrualaoi studied journalism. "I worked in news for a while on radio and then moved sideways into television and started working as a researcher and eventually I became a producer. When Colm and I were married we set up our own production company in 2012. Our real love was drama, we always wanted to make a film, and Colm especially, he has been wanting to make a movie his whole life."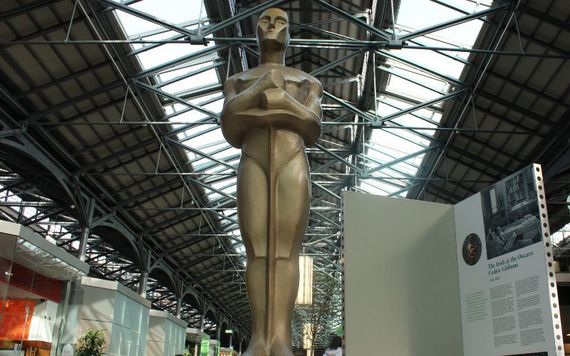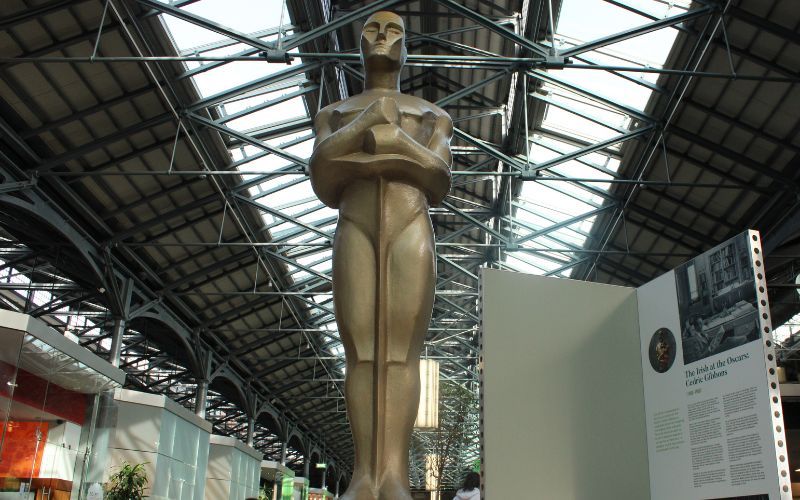 5
An Cailín Ciúin (The Quiet Girl) was the pair's first feature film. A
masterpiece, straight out of the gate
and filmed under extremely testing conditions at the height of the pandemic - and the subsequent lockdowns in Ireland - prior to the first vaccines. 
"We filmed in September and October 2020," Ní Chrualaoi continues. "The plan was to film in that summer time, but COVID delayed us because productions had been halted completely in Ireland around March 2020. Everything stopped. The whole film industry shut down in Ireland, as it probably did elsewhere."
"We were one of the first productions to go into production after our first major lockdown here, so we were dealing with completely new territory, making our first feature and also dealing with the extra complexity around COVID."
The production delays ended up working in the film's favor Ní Chrualaoi believes because it bought them more time to prepare. "We also got some amazing warm weather in September, which was perfect for the story. Foster, the book by Claire Keegan that the film is based on, is set in a very hot summer in Ireland."
5
But there was a real atmosphere of fear that COVID was going to shut them down and there were no vaccinations at the time, Ní Chrualaoi recalls. There was an unexpected silver lining however, the tensions between the characters onscreen were mirrored by the difficulties of getting their story successfully filmed.
"Pandemic protocols ensured no one was able to be physically affectionate with each other in the cast. There were no social gatherings, everything was closed, and I suppose it ultimately suited the kind of film we were making because onscreen there is a lot of restraint in terms of affection, obviously culminating in that final scene where all the emotion is unleashed and the characters could finally embrace without holding back, I suppose that added weight to that final scene even more, I think."
Speaking to Bairéad on the day of the film's general release in the U.S. he sounds tired but happy. "It's been a bit of a blur. The days have kind of been bleeding into each other and I'm not quite sure what time zone I'm in and so forth. But you know, it's pretty brilliant. It's been great."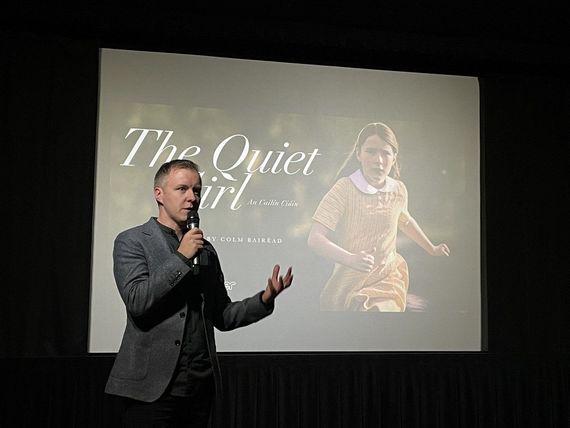 5
The level-headed type, Bairéad is unlikely to lose the run of himself in Hollywood. "Right at this at this moment in time, it's kind of hard to focus on anything other than what were engaged with, which is the film's wide release and the Oscars campaign which is still going on."
"My head will be it's firmly focused on those two things but there's a part of me that's looking forward to a little bit of normality, and being able to return to a more focused kind of working environment on other projects, but at the same time, I don't want to wish this time away, because it's obviously a wonderful time for myself and for Cleona the producer. As someone said to us this is a kind of a life moment. It's not every day you get to go to the BAFTAs and the Oscars and enjoy this kind of success. So we're trying to savor it as much as we can as well."
Unsurprisingly, he won't be drawn into speculation about the film's chances on Sunday. "I mean, on the one hand, we're up against very stiff competition in terms of other films that have an amazing amount of resources and much higher profiles than ours. So you would imagine a film that's got greater profile obviously has a better chance of receiving votes from that broader Oscar membership."
"But who knows? We've always believed in our film, even back when no one else had the sort of understanding that we had, we just always knew that there was something quite powerful in our film, even though it was unassuming." 
"It was this tiny film in some respects that has had a real depth to it, and a potential to connect with people," says Bairéad. "And thankfully, that's what happened over time, it was a classic example of a word-of-mouth film like you could see in the box office figures. This was clearly something that people were telling people to go and see."
We meet Academy members at different events and they say, look there's a lot of love for your film, but it's still really hard to know. There's no clear way of judging it, and as you say it's an extraordinary achievement to be nominated. 
"So for us, our film has really proven itself already, I suppose. Obviously, to win an Oscar would be a monumental achievement and a wonderful thing for our country, and particularly for our language. But, you know, we'll see. We're not betting our house on it, but at the same time we've learned not to second guess our film, that remarkable things can happen."