Poet Thomas Kinsella honored for his lifetime achievement in poetry in his 90th year, Galway historian Catherine Corless, and American physicist Michal Lipson awarded Honorary Doctorates at Trinity College Dublin.
Trinity College Dublin recognized the major Irish poet, Thomas Kinsella, Galway historian, Catherine Corless, and the American physicist Michal Lipson for their contribution to society at an honorary degree ceremony on Friday.
As readers of poetry everywhere celebrate Thomas Kinsella's 90th birthday in 2018, it is highly fitting, and timely, that Trinity should recognize this great Dubliner's achievement.  He was conferred with a Doctor in Letters for his lifetime achievement in poetry. 
One of Ireland's major 20th-century poets, Thomas Kinsella's work is included in all of the major anthologies and critical surveys of Irish poetry in English. While this is undoubtedly a central aspect of his achievement, what makes Kinsella truly exceptional is the contribution he has also made to the understanding of the Irish-language tradition, from his engagements with early Irish in The Táin through to the translations gathered in An Duanaire.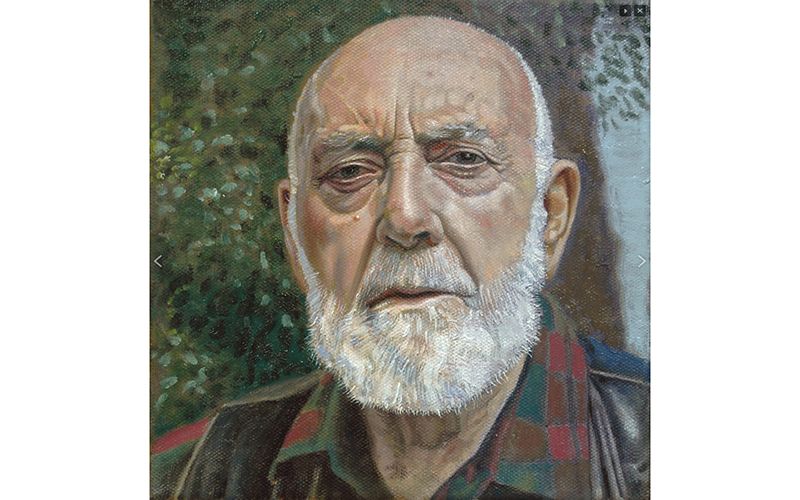 2
Many of his poems are celebrated and loved for their profound personal candor sensitivity, but he has also been a poet of searing political and public critical insight as the Public Orator, Professor Anna Chahoud emphasised in her oration:
"Each glimpse, each snapshot, each emotion finds in the poet's recollection the appropriate words and rhythm, and makes its way back into the world, where it lives on, transformed and immortalised. Such powerful poetics of 'inward' and 'onward' Thomas Kinsella has offered to this City and to his Nation, as once Catullus to the Eternal City and fellow Romans: voices of passion and disillusionment, of deep melancholy and bitter satire, of personal reminiscence and political denunciation; verses capable of fast fragmented pace, of intense drama, of grandiose narrative, in a constant effort at making sense of troubling realities."
The esteemed poet was appropriately joined by the champion of justice, the public historian, Catherine Corless  who uncovered the secret burial of hundreds of children at the Bon Secours Mother and Baby Home in Tuam.  She was conferred with a Doctor in Laws in recognition of the national and social importance of her work. Her research not only shed light on the Galway institution, but suggested a general pattern across Irish institutions.
Read more: New book "My Name is Bridget" tells tragic story of Tuam Home mother and her missing sons
Having been informed that no specific records regarding the institution existed, she requested records of 796 deaths at the Home. The meticulous cross-referencing of records of births, deaths and burials ultimately led to the uncovering of a mass grave and the shameful history of the institution which could no longer be ignored.  She pursued this work in the face of many obstacles and without the support and infrastructure of an academic institution. 
Her extraordinary courage, compassion, perseverance and commitment to justice are captured in the Public Orator, Professor Chahoud's oration in her honour:
 "What reparation can be achieved, what reconciliation in the hearts of an entire nation? This is the question now. We hear it from the same voice who cried for dignity and respect all along her quest for historical and moral truth. She stands before us today, deserving of our deepest admiration and highest recognition: Catherine Corless is a woman of extraordinary courage and compassion, perseverance and commitment to justice. She asks us to stand up for the survivors of those crimes—many, too many in this afflicted country. For the dead, she requests reverence—a sacred memorial for each and every child."
American physicist, Michal Lipson known for her work on silicon photonics and who is currently the Eugene Higgins Professor of Electrical Engineering and Professor of Applied Physics at Columbia University was conferred with a Doctor in Science. She is an optical scientist who works at the interface between physics and electrical engineering and is renowned for the development of optical devices that employ the information processing capability of silicon materials. The Public Orator in praise of her significant contribution to science described her transformative work:
"…a leading light in the world of modern-day physics. The child of distinguished cosmologists, Michal Lipson inherited an unbound passion for scientific inquiry, which she soon chose to channel into the marvellous study of light: 'optics,' she says, 'is the perfect combination of physics and the real world.' With her, a new era was born for optical science."
Read more: Irish scientists prove Vitamin D levels linked to depression