Dr. Dean Lorich, the doctor who treated Bono after a high-speed collision on his bicycle in Central Park in 2014, has died by suicide.
The doctor was found by his 11-year-old daughter in the bathroom of his Park Avenue apartment home with a knife wound in his chest.
Police believe the wound was self-inflicted. There was no sign of breaking and entering. He was believed to have experienced some mental health issues recently.
Read more: Irish 11-year-old girl who took her own life posted her intent on social media
Bono's accident occurred on September 16, 2014 and he was rushed to New York-Presbyterian/Weill Cornell Medical Center's Emergency Department, where he underwent "multiple X-rays and CAT scans" followed by five hours of surgery led by Dr. Lorich.
3
Bono suffered some very serious injuries, including a "facial fracture involving the orbit of his eye," three separate fractures of his left shoulder blade and a fracture of his left humerus bone in his upper arm, the bone shattering in six different places and tearing through his skin."
Dr. Lorich was praised for doing a remarkable job on saving the singer's mobility. It was feared at one point that Bono could have lost the use of his left arm as a result of the crash.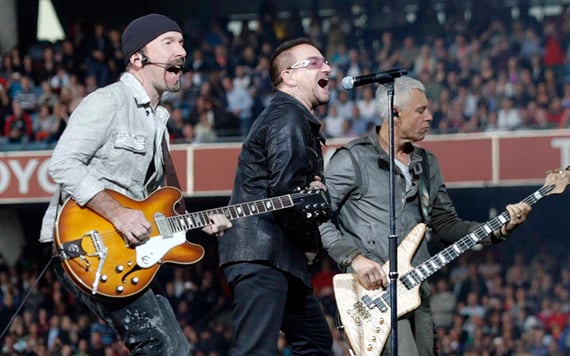 3
The Daily News reported a female colleague of Dr. Lorich arrived at the apartment building and dropped to her knees when told of the apparent suicide.
'This is horrible, this is horrible. I don't believe this,' the woman reportedly said before kneeling and blessing herself.
Lorich, who was father of three girls, was the associate director of the Orthopedic Trauma Service at the Hospital for Special Surgery, as well as the Chief of the Orthopedic Trauma Service at New York-Presbyterian Hospital.
Read more: My chiropractor and his wife just jumped to their deaths in New York
—————
In America, the National Suicide Prevention Lifeline is 1-800-273-TALK (8255)
If you need help, you can also text LISTEN to 741741. The Crisis Text Line will respond 24/7/365.
In Ireland, Samaritans are available 24 hours a day, 7 days a week for anyone struggling to cope. For support please call 116 123 in the Republic of Ireland or 08457 90 90 90 in Northern Ireland.