Up to 20 counties in Ireland may be affected by snowfall on Thursday.
Up to 20 counties in Ireland could be affected by snow and ice on Thursday, causing the Irish weather service Met Éireann to issue a status yellow weather alert.
"For a time on Thursday and Thursday night, there'll be patchy accumulations of up to 3 cm of snow, especially on high ground, but small amounts at lower levels also," Met Éireann said.
"Occurring for a time in parts of Munster between 7am and 4pm and for a time in parts of Leinster, Connacht and Ulster from 4pm onwards.
"Rain will soon follow, clearing any snow."
With the temperatures turning wintery after a few very mild days over Christmas, counties Galway, Leitrim, Mayo, Roscommon, Sligo, Cavan, Monaghan, Donegal, Dublin, Kildare, Laois, Longford, Louth, Wicklow, Offaly, Westmeath, Meath, Kerry, Limerick and Tipperary can expect some snowfall before the end of the week.
Read more: Fun snow fact: Ireland is a major source of road salt
3
It is expected to hit the southwest first by 7am on Thursday morning before traveling north and reaching much of Connacht, Leinster and Ulster by 4pm. Only the southeast is not covered by the weather warning.
All road users have been urged to take care on Wednesday evening as temperatures fall to 24°F (-4°C), heightening the risk of icy roads. Hill walkers are also asked to take very special care.
Looking toward the rest of the week, Met Éireann stated: "There will be a dry start in many areas on Thursday with frost and fog slowly clearing. However rain along the southwest in the morning, will slowly spread northeast wards through the course of the afternoon and evening turning to sleet and snow in places. Temperatures will be between zero and 4C.
Read more: Forecasters predicting coldest winter since Ireland's 2010 Big Freeze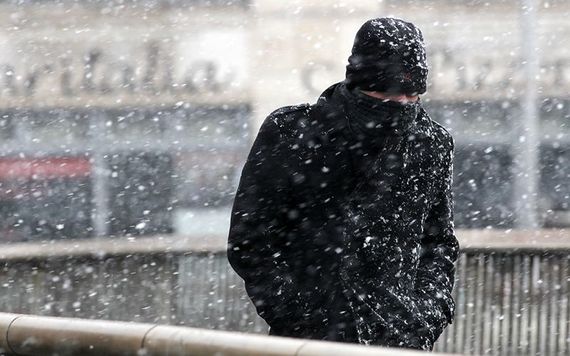 3
"Thursday night will be cold and frosty with sub-zero temperatures in the early part of the night giving icy stretches on untreated roads and footpaths. Rain in the south and southwest will spread to all areas overnight, and as it meets the cold conditions in Ulster and Leinster the rain will turn readily to sleet and snow.
"There'll be scattered wintry showers at first on Friday, becoming isolated by Friday afternoon with a dry interlude developing. It will be short lived, however, with another spell of rain developing in the southwest, becoming widespread in the evening as it extends northwards. Once again there'll be spells of sleet and snow mixed in with the rain.
"On Friday night, the rain and snow will clear northwards with clearer weather with scattered showers developing in the south. It'll be cold early in the night with temperatures near to freezing, but temperatures will rise overnight with the strong winds and will be between 6 and 8 degrees by morning."
Are you looking forward to snow in Ireland?  Will it get in the way of your holiday plans?