Sinead O'Connor, now known as Magda Davitt, has reportedly threatened the bishop who ordained her unless he leaves the church she owns.
The Irish singer purchased St Colmans Church in Birr, Co Offaly from Bishop Michael Cox a few years ago. Now she want to sell it and claims she can't because Cox won't remove his possessions.
She allegedly sent a series of texts in which she threatened the wheelchair-bound 73-year-old, telling him to get out of the building.
"Get the f*** out of my building by ­Monday or you'll be very sorry.
"You cheeky c***, trying to ­prevent me selling my property, I will come up there and kick the s**t out of you.
Read More: Sinéad O'Connor wants to work with dying people
"You get your stuff out of my property and off my land by Monday or I mean it you will regret it for the rest of your life.
"I will destroy you physically, mentally, emotionally and ­spiritually if my property is not vacated by Monday. I have a ­private detective following you."
Sinead has threatened to go to Offaly to remove Bishop Cox's property from the church herself.
"I am going to burn every bit of it and if you are still there, you'll be lucky if I don't throw you on the fire as well if you don't get out of my property."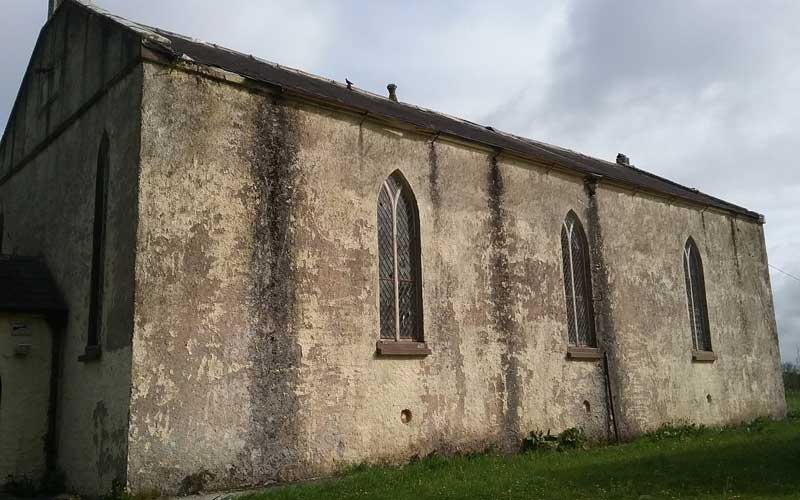 2
Bishop Cox, who admitted he told her he'd leave is she ever sold the church, told the Irish Sun: "If it's roast bishop Sinead wants, she will have a hard time throwing me on a fire because I'm 14st 9lbs and in a wheelchair so I don't think she will be able to lift me.
"That said, I am seeking legal advice about going to the Gardai regarding the threats."
The bishop, who said news of the sale came out of the blue earlier this year, said most of his possessions have been removed now, and he's happy for the sale to go on.
Bishop Cox, who said he had no idea why they fell out, added: "There are only one or two items left, an oul bench, and a table, if Sinead wants to burn that stuff, she can."
Read more: Do we owe Sinead O'Connor an apology for speaking the truth about church child abuse 
Sinead told the Irish Sun: "Since January he has obstructed the sale. I had no obligation to give him notice of sale!
"I own the building! And he doesn't live in it and has zero legal right to it. I need the money."
She added: "I like to think of our row as symbolic of that between Ireland and the church.
"They need to get the f*** off our property, you know?"