A Derry priest has said the loneliness is a burden for many priests
Writing in his column in the Derry News, local parish priest (pastor) Fr Paddy O'Kane said the "church needs to adapt to these changing times" and "may have to take another look at celibacy and women priests."
He also wrote in his column that he found overwhelming support for married priests from his clerical colleagues.
He wrote: "After dinner one evening on a recent pilgrimage I passed this question around the room: 'If you were Pope Francis for a day what changes would you make?' I was surprised by how many who said, 'the first thing I would do would be to would allow priests to marry.'"
He told the Derry News that he has enjoyed a "good life" during his 45 years as a priest, but his faith has been tested by loneliness.
"I enjoy being a priest," he said.
"I find it very fulfilling and I would encourage many young men to consider it as a vocation.
"It has been a good life. There are times I miss having a family and there are many times of loneliness and there have been times I have only held on to my faith by a hair's breadth.
Read More:Irish Catholicism is dying - no new priests and falling mass attendance
"In looking back, it has been a good life, full of joy and love.
"I have laughed my way through the last 45 years of the priesthood, both at myself and with the many wonderful people I have met on the journey.
3
"Recently when I was leaving a home during a pastoral visit in the parish whenever the woman of the house said 'thank you for calling Father,' her little child spoke up and asked 'is he everybody's father'? The mother smiled and said 'he is.'"
He does say that not having a wife or children has allowed him to dedicate himself to his parishioners, Derry Now reports.
"Most priests live lives of caring for others and serving their needs," Fr O'Kane added.
"Celibacy has given me the freedom to do this with total commitment, for as the prayer says 'it is in giving that we receive.'
"I'm not against celibacy. Many priests might choose to be celibate, but for those who want to get married it should be an option."
In his column, he mentioned married Catholic priests who have converted from Anglicanism.
"We do have married priests, the door has been opened," he explained.
"Pope Francis is aware of the fact there are many parts of the world where there is severe shortage of priests and many people are joining the Evangelical churches to have their needs met.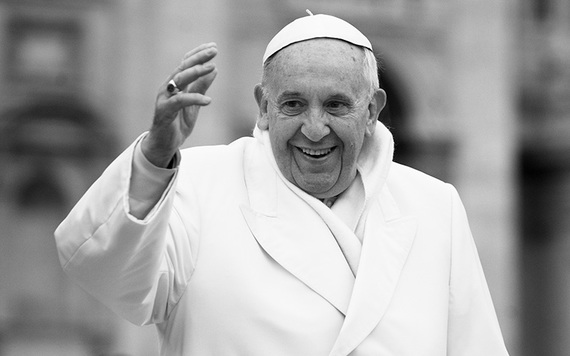 3
"What the church could do is allow priests who have left to get married to be invited back or they could ordain people from the community of good standing, whether married or not."
He believes the church would allow married priests before it permits women priests.
"There will be married priests long before women priests," said Fr. O'Kane.
He warned in his column: Priest-less parishes are appearing all over Ireland and may be here in this diocese before long.'
"We are a Eucharistic church and the Catholic Church believes strongly in meeting as a Eucharistic community once a week, however in many parts of the world it is denied to them," he said.
"The Diocese is being stretched and having a curate or assistant priest will soon be a luxury.
"Eventually, some parishes will have to be united. In other parts of Ireland they have formed clusters whereby one or two priests look after many parishes.
Read More: Only six Irish sign up for the priesthood - a 222-year-record low
"It is hard to predict what will happen. We still have some young men coming through, but in six years' time there will be five priests in the Diocese at the age of 75 which is retirement age and finding replacements could be difficult."
He added that he did not want his words to worry his parishioners.
"We are coping here at the moment okay. Most of the parish's needs are being met.
"I don't want to panic people.
"We have a very good Bishop at the moment and a good team of advisors around him that will guide our parish through any changes that will happen."
Should Catholic priests be allowed to marry? Let us know your thoughts in the comments section, below.