Ryanair boss Michael O'Leary has said Donald Trump could be very good for the United States and world economy and has urged people to wait and see how he does.
O'Leary became the first major business figure in Britain or Ireland to publicly support Trump, who is deeply unpopular overseas. Close to 2 million Britons have signed a petition asking him not to come to their country as he is scheduled to do, and on Monday the House of Commons Speaker John Bercow sparked a row when he told the Members of Parliament that he was "strongly opposed" to Trump addressing the British Parliament during his visit.
Speaking at an aviation summit in Brussels, O'Leary said, "If he implements some of his stated policies – reducing taxes, promoting fracking, lowering the price of oil – it would be very good not just for the US economy but for the world economy generally.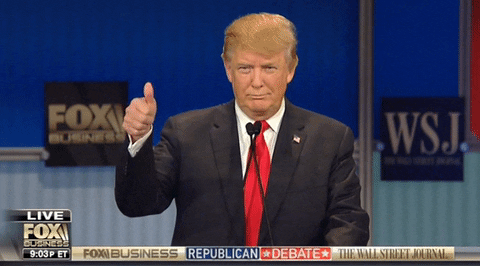 2
"Some of the other stuff I don't understand. Why you care how many showed up to your inauguration is beyond me. You're already the president. It shouldn't matter.
"If he carries out some of the sensible policies he could be very effective.
"The media don't like him but then they didn't like (president) Ronald Reagan either. They all thought he was some mad cowboy when he got elected.
"We should wait to see what Trump does over the next two years and if it's successful, great."
Read more: Time Magazine names Irish American second most powerful man in the world