The British Labour party's spokesman echoes Sinn Féin's demands for special designated status for Northern Ireland
Legislator Owen Smith told a fringe event at the Labour party's annual conference that he supported Northern Ireland staying "within the EU and as part of Britain" on the grounds of its "unique circumstances".
"What I am increasingly convinced of myself is we will need... to be much more imaginative and much more concrete in what we offer," The Times of London reported Smith as saying.
"Does it mean Northern Ireland needs to remain within the EU and as part of Britain, and with people being able to identify within Northern Ireland as Irish? I think that is the space we need to be in. I do not see another solution that allows for a different outcome."
3
Read more: Gerry Adams says Brexit is an opportunity for Irish unity
The idea is not yet Labour policy and would likely encounter strong resistance from the party's eurosceptic legislators and those with strongly unionist views.
Previous attempts by Scotland's First Minister Nicola Sturgeon to convince the British Government to allow her nation, which like Northern Ireland voted against Brexit, to remain in the European Single Market have been swiftly rebuffed.
Furthermore, the Spanish Government, anxious not to do anything that could encourage separatists in Catalonia or the Basque Country, said outright at the time that, "If the UK leaves the single market, the whole UK will leave the single market."
The Democratic Unionist Party, which the Conservative party entered into a confidence and supply agreement with after the June General Election, is also opposed to a special deal for Northern Ireland; the party's leadership and most of its voters are strongly eurosceptic.
A spokeswoman for Britain's Department for Exiting the European Union told IrishCentral that the department had published a position paper on Ireland and that, "As long as Ireland remains a member of the EU, Irish citizenship also confers EU citizenship, with all the rights that go with this. This is as true for the people of Northern Ireland who are Irish citizens – or who hold both British and Irish citizenship – as it is for Irish citizens in Ireland."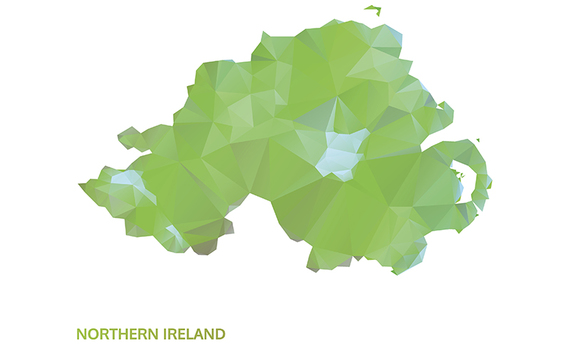 3
But Sinn Féin welcomed the idea and reiterated that the party, "supports designated special status for the North of Ireland. Staying in the Customs Union and single market alone will not be enough to protect previous agreements, human rights or freedom of movement. The North of Ireland must remain within the Customs Union and single market in conjunction with Designated Special Status in the EU and with the Good Friday Agreement fully protected in all its parts in any Brexit withdrawal agreement."
Read more: Brexit border battle about to change Irish-British relationship forever
But with Britain headed for the exit door in just over 18 months' time there ever decreasing window of opportunity for such a plan to be implemented.
H/T: The Times