This is a story about three Irishmen.  Two of them are murderers. One is the grandfather of an American vice president.
First up, call me crazy, but I'm holding out hope that when Vice President Mike Pence visits Ireland in September he will be struck by a revelation. 
As he gazes upon the ancestral home of his maternal grandfather, Richard Michael Cawley, in Tubbercurry, Co. Sligo, Pence will see he can no longer work for the Trump administration. Because the Trump administration is not merely trying to fix America's (shall we say) flawed immigration system. 
They are trying to fix America's flawed immigration system by exploiting the very same fears native-born Americans had in the 1920s when undesirables like Richard Michael Cawley were bringing their diseases and crime and weird religions into America from "s***hole countries" like, you know, Ireland.
As Pence tweeted on July 4, "On April 11, 1923, an Irish immigrant named Richard Michael Cawley stepped onto Ellis Island and began our family's story in America…that's how Michael Richard Pence became Vice President of the US."
Read more: Mike Pence to visit ancestral home of Ireland on official September visit
On April 11, 1923 an Irish immigrant named Richard Michael Cawley stepped onto Ellis Island and began our family's story in America. Because he had the courage and faith in America that is displayed in all of you, that's how Michael Richard Pence became Vice President of the US. pic.twitter.com/bIcCwAZJRB

— Vice President Mike Pence (@VP) July 4, 2019
Actually, it's only because his granddad was allowed to set foot onto Ellis Island that Pence became VP.  Had he decided to wait a few months when the Johnson-Reed Act essentially built a big, beautiful, anti-immigrant wall around Ellis Island, Richard Michael Cawley may never have gotten off the boat, and Mike Pence would be bemoaning the price of spuds in a countryside pub in Tubbercurry.
But Pence is here, claiming to be a Christian, working for a deeply un-Christian presidential administration, whose supporters include Victor David Hanson. Hanson, whose latest book The Case for Trump was a New York Times bestseller, recently wrote: "In the past, immigrants of all classes and backgrounds sought to identify as Americans and did so authentically."
Another Trump supporter, talk show host Dennis Prager, added, "The vast majority of past immigrants changed their values, not America's. They came here to become American."
Read more: Mike Pence, Trump's VP pick, says Irish grandfather a huge influence on him
3
Which brings me to the events of exactly 100 years ago, the summer of 1919, when a wave of deadly terrorist bombs was set off across the country.  Somehow, neither Al Qaeda nor MS-13 was involved.
The front page of The New York Times noted that cops in Pittsburgh were frantically seeking an "Irishman," a term used nearly half a dozen times in a short report about the immigrant suspected as the master bombmaker.  
Police eventually captured the "mysterious being who was supposed to have been the manufacturer of the bombs which caused explosions in eight cities on Monday night. His name is E.J. McGurty, an Irishman."
Did we mention he was Irish?
In Cleveland, "twoscore foreigners were rounded up," and local officials were mad because "only two" had applied for American citizenship, while "a number of them admitted entering the United States by evading immigration authorities."
Did we mention these folks had no interest in becoming American?  Or changing their values to fit in?
Finally, there is the charming "Irishman" everyone will be talking about later this year.  Robert De Niro will be playing Frank "The Irishman" Sheeran in the forthcoming movie The Irishman.  Sheeran was a hit man for the Italian mafia, who is said to have been behind the disappearance of union leader Jimmy Hoffa.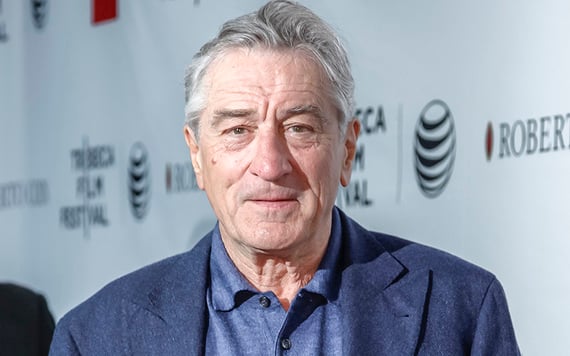 3
Call me crazy, but it seems like yesterday's immigrants were not quite the silent, noble, desperate-to-assimilate saints Trumpian neo-nativists would have you believe.
Which is not to besmirch the fine name of Mike Pence's ancestors, or the millions of other Irish and European immigrants who came to the U.S. and behaved themselves.  E.J. McGurty and Frank Sheeran, a World War II vet, may merely be bad apples.
Which is exactly what you could say about the handful of troublemakers among today's immigrants.
But maybe it's me who's crazy.
What are your thoughts? Let us know in the comments section, below.