President Donald Trump recently announced that former Senator Scott Brown of Massachusetts will be the U.S. ambassador to New Zealand.
It appears to be one of Trump's first formal ambassadorial appointments, but begs the question of why is New Zealand so important?
We have known for some time that Brian Burns, a distinguished lawyer, philanthropist and Hibernophile, is Trump's choice to become ambassador to Ireland.  Yet there has been no formal announcement of that, or any public steps taken to confirm him in that position.
That is bad news.  There are particular issues on the front burner in the U.S.–Ireland relationship that demand the presence of a committed ambassador in Dublin.
Take Trump's statement last week, for instance, that corporate tax rates in the U.S. will be slashed. This will have a deep impact on the Irish economy, where low tax rates for American multi-nationals have been the engine for economic growth.
4
The scope and size of Trump's tax changes are still unknown, but that very reality speaks to the need to have a U.S. representative in Ireland who could consult on such issues with interested Irish parties.
There is also the question of Brexit, which has come front burner in the last few weeks with the British beginning negotiations to withdraw from the European Union.
The EU has made it clear that it will stand by the Good Friday Agreement, and if a border poll succeeded in winning a united Ireland, the new entity would automatically be part of the EU.
The role of America in ensuring that such promises will be kept, if such a situation ever came about, would be critical.
We have all seen the impact of American envoy Senator George Mitchell on the Northern Ireland peace process.  That issue too is again bubbling up.
4
The British Secretary for Northern Ireland James Brokenshire has very little expertise in this area, and Sinn Fein and the Democratic Unionist Party continue to be at odds.
When we look back on the role of an American ambassador to Ireland such as Jean Kennedy Smith in helping with the peace process and moving it forward, we cannot but think that having Burns in Dublin during this critical time is extremely important.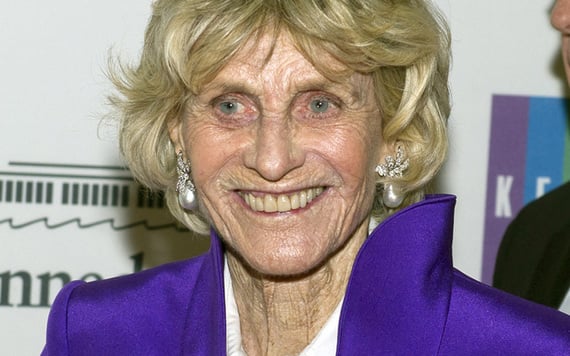 4
While the president has many priorities, and seems to lurch from one to another on a daily basis, there is no question that ambassadorial appointments are critical in key areas of the world.
It has been usual that a new president announced a new American ambassador to Ireland during the March St. Patrick's season.  But that lagged under President Obama, and has not continued under President Trump.
It is hard to see what the holdup us. The candidate is eminently qualified, unlike some of his predecessors, and is ready, willing and able to take the Dublin post at the first opportunity.
While the Trump administration has many priorities, it should not be difficult to put in place ambassadors in parts of the world where they are badly needed.
Ireland has long had a special relationship with the Untied States, and the American ambassador is a critical figure in Irish political life.
As Taoiseach Enda Kenny prepares to step down, and a new government is formed, as the economic fallout from Brexit is still unknown, as the decision to cut corporate taxes in the U.S. has been made, it is more than time for a Dublin appointment from Trump.
Burns is an excellent choice, committed to the U.S.-Ireland relationship for over 40 years and a key figure in many Irish American institutions. The Burns Library in Boston College is an outstanding example of what one man's philanthropy can achieve.
Let us hope he is given the opportunity to show his political skills very soon in Ireland where they are badly needed.
Read more: Donald Trump might think Hitler, like slavery, was not so bad either