Nine months after the British public narrowly voted to leave the European Union in a referendum the divorce proceedings have officially begun.
Last night British Prime Minister Theresa May wrote a letter to EU Council President Donald Tusk invoking Article 50 - the clause in the Lisbon Treaty that begins a two-year process of negotiation until a member state leaves the European Union.
Theresa May signs the Article 50 letter, as she prepares to trigger the start of the UK's formal withdrawal from the EU on Wednesday. pic.twitter.com/sUYrgRps8A

— Press Association (@PA) March 28, 2017
The letter, delivered this morning by the UK Representative to the EU, marks a step into the unknown for both Britain and the remaining 27 EU members states as no country since Greenland has ever left the union.
Apart from Britain itself, Ireland has the most of any country at stake in the negotiations. Britain is Ireland's largest trading partner and the issue of the border between north and south is of particular concern for the Irish Government.
In her letter triggering Article 50 May wrote, "We must pay attention to the UK's unique relationship with the Republic of Ireland and the importance of the peace process in Northern Ireland… and to make sure that the UK's withdrawal from the EU does not harm the Republic of Ireland.
Under EU law goods and people may move freely across the union with minimal checks. However, the British Government has made it clear it intends to leave the EU's Customs Union that mandates common standards in goods and trade as continued membership would prevent Britain from signing new free trade agreements with countries like the US and its allies in the Commonwealth like Australia and New Zealand.
Britain remains committed to the Common Travel Area (CTA) of 1923 that gave British and Irish citizens the right to live and work in each others countries - meaning Irish and British people will still be able to cross the border without a having to show their passport or obtain a visa - so the big sticking point is the movement of goods across the border.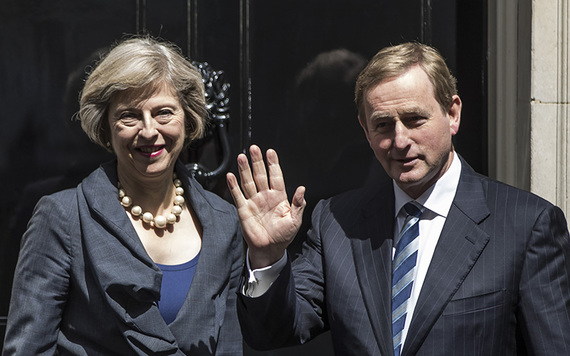 3
In January, May committed herself to the pursuit of a "seamless, frictionless border" between Northern Ireland and the Republic. While much of what Britain wants from the EU looks set to be disputed that there should be no return to a "hard border" looks to be one area of common agreement between all parties. How in practice it will work will have to be hammered out in detail over the coming weeks and months.
Another important issue the Irish Government is looking to have dealt with is what would happen in the event of Irish unity. Whilst a referendum on reunification has been ruled out by the British Government - for the time being - Ireland's Taoiseach (Prime Minister) Enda Kenny wants the agreement to clarify that Northern Ireland would automatically rejoin the EU were a united Ireland to happen. Since the Good Friday Agreement the British Government has accepted that Northern Ireland may one day vote to join a united Ireland and this week David Davis, Britain's Secretary of State for Exiting the European Union, made clear that such a clause would not be a problem for London.
Sinn Féin has called for Northern Ireland to be given special status designated status within the European Union on account of its vote to stay in last year's referendum. The province voted by 56% to 44% to remain although results varied wildly across different local areas with majority nationalist areas voting to stay in and most unionist areas opting to leave. The staunchly republican area of Belfast West recorded one of the UK's strongest remain votes of 74.1%, albeit on the lowest turnout with only 48.9% bothering to cast their ballots. Foyle, which covers the city of Derry, also went heavily for remain, with 78.3% opting to stay in. Conversely North Antrim, for decades represented by Ian Paisley, voted strongly for Brexit with 62.2% in favor of quitting the bloc.  
Sinn Féin leader in the north @moneillsf joins protestors demanding EU Special Status for the north pic.twitter.com/0UUWVtwKge

— Sinn Féin (@sinnfeinireland) March 29, 2017
However, not all politicians in Northern Ireland were angry. Nigel Dodds, the Democratic Unionist Party's leader in the British Parliament and a staunch advocate of Britain's exit, congratulated May on her actions.
"The Prime Minister has rightly been emphasizing her determination to deliver for all constituent parts of the United Kingdom on this historic day," he told a packed House of Commons. "And whilst others are content to moan and whine we want to see that delivery happen and we are confident she will make that happen."
The recent collapse of power-sharing in Northern Ireland means the province's affairs will be on London's agenda for some time, with a return to direct rule a real possibility.  
With the clock now ticking towards Britain's departure - two years from today, one of the many incendiary issues to be settled is how much the split will cost. European Commission President Jean Claude Juncker has said Britain will be billed somewhere in the region of $62 billion for projects it has already committed to. The amount is disputed by the British Government, with Brexit Secretary David Davis insisting that there had been "no explanation" for such a figure and that he didn't think "we're going to be seeing that sort of money change hands.''
However, the question of money has the potential to derail the entire process with the EU's chief negotiator Michel Barnier warning that Britain "must settle the accounts" before anything else.
Were talks to break down completely and Britain to leave in two years with no agreement then a hard border with between Northern Ireland and the Republic would be the likely result. In addition to economically disastrous tariffs on Ireland's exports to Britain.
The British Government has said it does not expect such an eventuality to take place but May warned in January she would be prepared to walk away from a deal that sought to punish Britain for leaving the bloc. "No deal," she warned, is better than a "bad deal for Britain".
No deal would likely mean a funding crisis for the EU too, as Britain currently contributes more money to the bloc than any other country except Germany and France.
Such an eventuality remains the Irish Government's nightmare scenario and civil servants in Dublin are likely to be drawing up contingency plans just in case.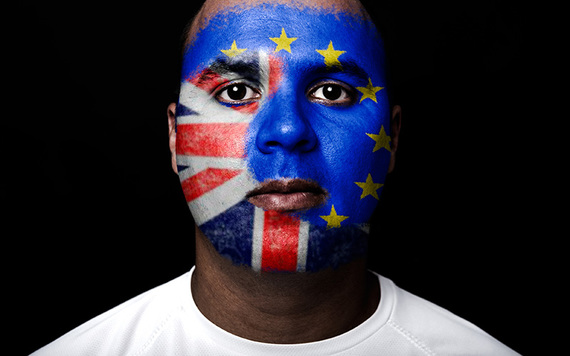 3
Going forward the British Government insists it is confident it can secure a "new, comprehensive, bold and ambitious free trade agreement" but speaking today May accepted that "there will be consequences" for ending Britain's 44-year-old commitment to the European project.
Among the most politically difficult of issues will be the issue of immigration. One of the chief aggravations for British voters in the run-up to the referendum last year was that the EU gave all of its citizens the right to live and work in Britain without the need for a visa. May has pledged to restore "controls of our borders" and wants a return to a system of visas and work permits - with Irish citizens exempted. Such a goal is likely to prove highly contentious in Brussels as freedom of movement is a treasured principle of the European project and unlikely to be given up without a fight.
She also faces a likely constitutional crisis at home. This week the Scottish Parliament formally voted to ask London for the power to hold a second referendum on independence. Scotland voted by a comfortable 10 point margin against independence in a referendum in September 2014 but voted by a much larger margin of 62% to 38% to remain in the European Union - albeit on a turnout some 17% lower.
Scotland's First Minister Nicola Sturgeon was one of the pro-independence campaign's most high-profile champions and her Scottish National Party has always hoped one day to overturn the result.
In the aftermath of the vote to leave last year Sturgeon said a second referendum was "highly likely" but her announcement last week flies in the face of opposition from voters.
Polling since the announcement suggests Scottish voters seem to have wearied of constitutional debate and - despite their strong vote to remain in the EU - support for independence has waned since 2014 with strong opposition to a second referendum. One poll even found May with a higher approval rating than Sturgeon in Scotland, suggesting the First Minister had overplayed her hand.
Poll: Scots think @theresa_may is doing a better job than @NicolaSturgeon (and @RuthDavidsonMSP better than both) https://t.co/LNxiwrIIET pic.twitter.com/wJRnErsZCS

— Sky News (@SkyNews) March 20, 2017
May has fobbed off the request by insisting "now is not the time". The power to grant a legally binding referendum lies with the British Parliament and the response provoked outrage from Scottish nationalists.
Now May must also play a game of constitutional cat and mouse with the Scottish First Minister, just as Britain enters the most important period of negotiation since the end of the Second World War.  
H/T: The BBC/The Belfast Telegraph/The Guardian/The Independent/The Daily Telegraph