Bertie Ahern, who served as Taoiseach between 1997 and 2008, has rejoined his local Fianna Fáil organization in Dublin Central, fueling speculation that he will run for the Irish presidency in 2025. 
Ahern's return to Fianna Fail was welcomed by the party's current leader, Tánaiste Micheál Martin, who said Ahern had made "an outstanding contribution to peace on the island of Ireland."
"I believe significant time has passed and I just think, in the context of that achievement, I would welcome his membership," Martin told the Irish Times. 
Martin proposed Ahern's expulsion from the party following the publication of the Mahon Tribunal findings in 2012, but Ahern quit the party before he could be expelled. 
The Mahon Tribunal found that Ahern had been "untruthful" about how large sums of money were lodged into his bank account by wealthy Fianna Fáil supporters while he was Ireland's Minister for Finance. 
Ahern has consistently disputed the tribunal's findings and said in 2012 that he has "never accepted a bribe or a corrupt payment."
Dublin Bay South TD Jim O'Callaghan said it was appropriate that Ahern rejoined the party weeks before the 25th anniversary of the Good Friday Agreement, of which Ahern was one of the driving forces.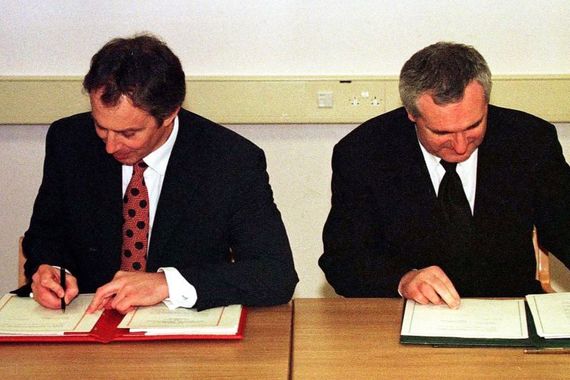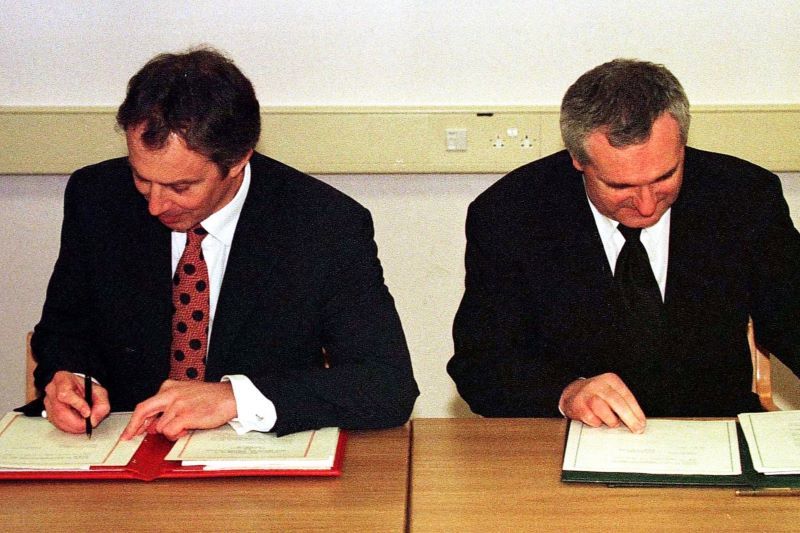 2
Galway West TD and former minister Éamon Ó Cuiv said he was "delighted" by Ahern's return to the party. 
"I am delighted. He has a huge contribution to make," Ó Cuiv told Midwest Radio, adding that Ahern is one of the few politicians that has a "good standing" among both republicans and unionists in Northern Ireland. 
Laois Offaly TD Barry Cowen said Ahern's return would be an "inspiration" to other party members in the Dublin Central constituency. 
"It is especially welcome that he will partake in many upcoming 25th anniversary Good Friday Commemorative events as a member of our party, considering the leading role he played in ensuring its success." 
However, Micheál Martin dismissed talk of a potential presidential bid as "just speculation".
"Nothing like that has been discussed. That is just speculation. He just wanted to re-join his local cumann and it is as basic as that," Martin told the Irish Times. 
Speaking about a potential presidential bid last October, Ahern joked that he would have to stay alive until 2025 in order to run for the presidency. 
"When is that election anyway? 2025, Jesus, that's a long way away. Number one, I have to stay alive and then ask me again."