A Garda (police) chief who helped smear a whistleblower in the force as a sex abuser has been suspended.
The day after his suspension, former press officer, Superintendent David Taylor, applied to be allowed to retire.
He was last week ruled along with a former head, Garda Commissioner Martin Callinan, to have worked together "cheek by jowl" in "a campaign of calumny" against whistleblower Sergeant Maurice McCabe who went public with allegations of corruption in the force.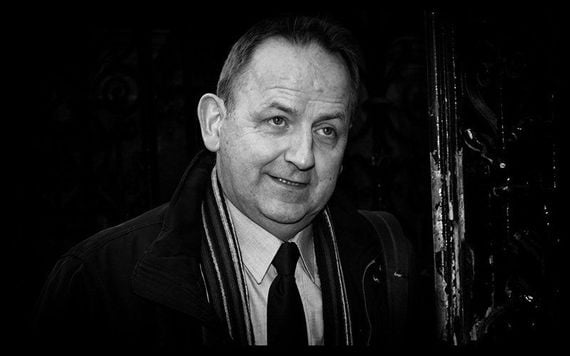 2
Thursday's published report of a disclosures tribunal presided over by Supreme Court Judge Peter Charleton found the two police chiefs deliberately spread derogatory remarks about McCabe before he was due to give evidence at a hearing.
Read more: High-profile Irish police whistleblower is vindicated
Malicious and completely fake rumors spread that McCabe had raped a six-year-old child eight years previously just before he was due to appear before the cross-parliament Public Accounts Committee in January 2014.
McCabe, who was attempting to highlight wrongdoing involving the use of the Garda computer system, was completely unaware that the rumors had been swirling around among senior officers, politicians, and members of the media for two and a half years.
The tribunal findings indicated that senior gardai were alarmed by the evidence he was about to give to the committee on inefficiencies or corruption within the garda service.
Charleton's report vindicated McCabe while confirming the appalling smear campaign against him.
The judge said, "A person who stood up for better standards in our national police force, Sergeant Maurice McCabe, and who exemplified hard work in his own calling, was repulsively denigrated for being no more than a good citizen and police officer.
 "Worse still is the question of how it is that decent people, of whom Maurice McCabe emerges as a paradigm, are so shamefully treated when rightly they demand that we do better."
Callinan, a two-time graduate of the FBI National Academy in Quantico, Virginia, retired in March 2014, earlier than expected.
Taylor, who had been transferred to the Garda Traffic Bureau in Dublin Castle, was told by new Garda Commissioner Drew Harris that he was suspended pending an internal disciplinary process on Saturday, two days after publication of Charleton's report.
On Sunday, Taylor requested to be allowed to retire. His retirement has yet to be accepted by Harris, but The Irish Times reports that it is likely to be approved in the coming days.
This would allow Taylor to receive his full pension and a lump sum. The disciplinary inquiry would also terminate.
Meanwhile, McCabe and his wife Lorraine have welcomed the tribunal findings and he is looking forward to returning to normal duties.
"It has been nearly 12 years since this has began.  Myself, Lorraine and the kids are so thrilled it's out because it means it's finished for us now, all is over. I can return to my normal job," he told RTE.
Read more: Accused Irish priest is victim of NY Archdiocese hit job says top canon lawyer