Gardaí (Irish police) in Galway are investigating an Islamist terror cell in the west of Ireland.
The Irish Independent reports that eight men are being monitored in a number of rural locations where local gardaí are keeping a careful eye on them.
"The belief is that members of this network are deeply committed to the Islamic State and they are organized," a garda source told the paper.
The men's use of Ireland's mail service, An Post, is being tracked as they're thought to be using it to send packages on "dummy runs" to fellow Islamists in the Middle East.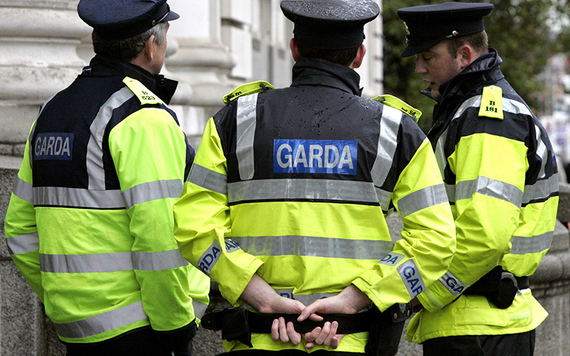 2
They're also thought to be raising money for their cause and then sending it abroad too.
"It has been established that they have attempted to send small internal parts of computers to locations such as Chechnya, Iraq and Syria," the source claimed.
"It is believed that they have been doing this as 'dummy runs' for perhaps attempting to send something more sinister such as bomb components out of the country."
Ireland has a small Muslim population, but gardaí are concerned that Islamists plan to use the Republic as the weak link to launch devastating attacks on the rest of Europe.
"We have a reasonably small Muslim community that is semi-integrated with local communities here," the source added.
"Ireland does not have ghettos like what exist in the UK, France and Belgium and the opportunity is here to ensure that people in the Muslim community do not get marginalized."
Earlier this year a former Dublin resident, Rachid Redouane, took part in the attack on London Bridge, but then-Taoiseach (Prime Minister) Enda Kenny said Redouane was not on Irish law enforcement's radar.
Read more: Fears that ISIS uses Ireland as back door after London killer lived there
"There are a small number of people in Ireland who are being monitored and observed in respect of radicalization and matters relevant to that," Kenny told journalists. "In this case, these facts are being checked, but my understanding is that this individual was not a member of that small group."
Since then the Department of Justice has concluded Ireland is extremely unprepared for a terrorist attack and, as a consequence, thoroughly reviewed how an attack would be handled.
Read more: Irish leader plans major new anti-terror unit for Ireland
Gardaí do not routinely carry firearms, but new rules circulated to Dublin officers have made clear that in the event of a terror attacks armed officers are to be dispatched and should shoot to kill.
New funding is expected to soon be announced for the requisite training.
H/T: Irish Independent