A Louth man is raffling off his two-bedroom apartment to raise badly-needed funds for his friend's son who has been diagnosed with stage 4 brain stem cancer and is in desperate need of treatment. 
Gordon Kenny has put his Dundalk apartment up for raffle to help support the ongoing treatment for Stephen Woods, who requires extensive treatment in the US every month for the next 18 months.
Stephen's medical bills will cost between $17,000 and $30,000 every month for the next 18 to 24 months and his family is seeking to raise as much money as possible to give him the best chance of beating the disease. 
His mother Jean Woods told IrishCentral that Stephen would be "lost" without the inspiring support of the community so far. 
"We'd be lost without them. It wouldn't be possible without everyone's support. Even the wee shops around the town all have buckets out for him. They're just brilliant," Jean told IrishCentral. 
She said Stephen was diagnosed with cancer on his 18th birthday in December last year after suffering seizures along with chronic headaches and back pain. 
Stephen underwent a 19-hour surgery that successfully removed 95% of the tumor, but doctors informed Jean that her son still had terminal cancer that could kill him in months. 
Stephen returned home with 16 staples in his head following the surgery having lost his peripheral vision. He was also confined to a wheelchair as a result of the radiation. 
The family was told the cancer was incurable, but Jean refused to give up on her son and began an extensive search for potential treatments in Europe and the US. 
She eventually discovered a cancer specialist in Texas and managed to secure an appointment for Stephen with the help of a GoFundMe. 
Stephen flew to the US to meet the specialist with what Jean described as the family's last hope. 
"Stephen was really ill at that point, he took two massive seizures when we landed, I nearly lost him there. His tumor had grown back to 12 centimeters. It felt like this was our last hope," she told local news outlet the Argus earlier in the year.  
Stephen has seen visible benefits since starting treatment earlier in the year, Jean told the Argus. The 18-year-old is now able to walk again and has gained more than two stone to get back to his normal weight, while he was even able to go for a cycle. 
He has now undergone four surgeries and has just finished a grueling three-week chemotherapy course on Friday. He has also been receiving a dose of the life-saving treatment every four hours since beginning the treatment, which is injected into his heart via a drip. 
Jean pointed to a boy in Donegal who had experienced significant shrinkage in his tumor after undergoing similar treatment to Stephen and said losing her youngest son is "not an option". 
"I just can't lose my youngest son. I can't live without my kids," she said. "People always say to me that I'm so strong. But I'm only strong because I still have him. I just have to save his life." 
Gordon Kenny is attempting to help raise funds for the life-saving treatment by raffling off his two-bedroom apartment, which has been his home for the last 10 years. 
Kenny, who is Jean's best friend, took the difficult decision to raffle off his home when GoFundMe donations began to stall. 
"We were trying to think of ways to accumulate a large sum to help fund Stephen's treatment and put them in a comfortable position where there were no fears of medication supply," Gordon told IrishCentral. 
The apartment is bright and spacious, with tickets for the raffle starting at £10 each (€11.80).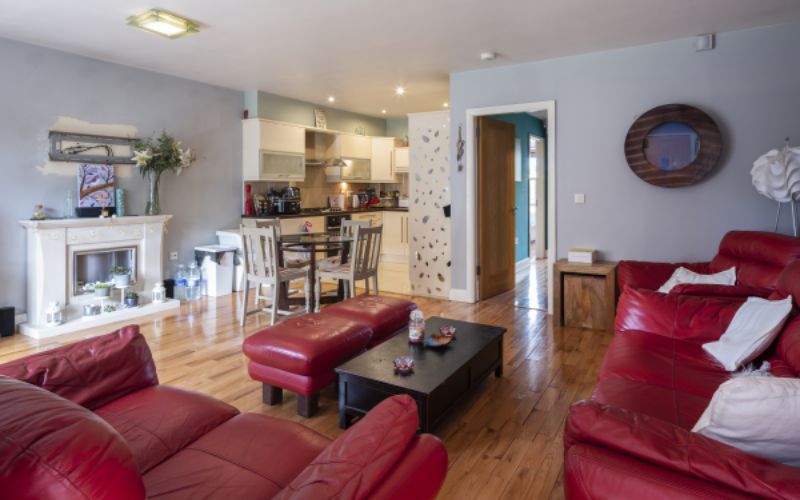 3
The property represents the perfect opportunity for people looking to get on the property ladder during a rental and housing shortage.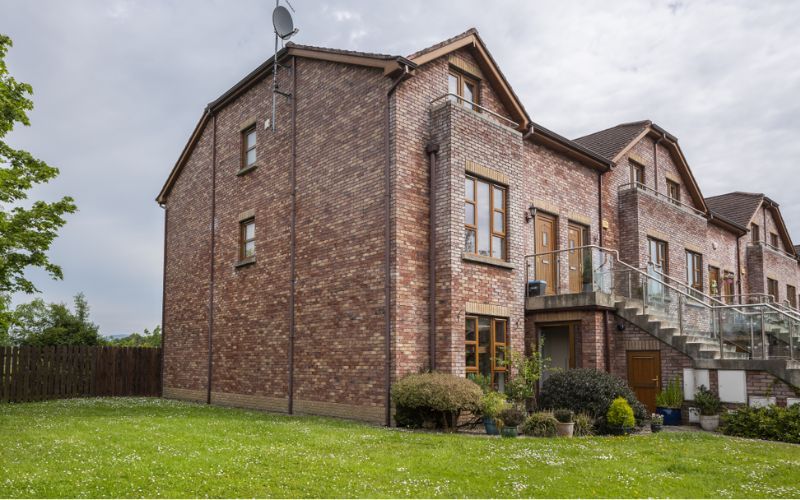 3
However, the property will only be awarded to the winner if 55,000 tickets are sold before the draw takes place on December 20, 2022. 
The winner will receive a cash prize equaling 50% of the total revenue in the event that 55,000 tickets are not sold. 
Gordon said the majority of the remaining half will go toward Stephen's care, adding that every ticket sold will make a difference. 
Click here to find out more or to enter December's raffle. 
*Originally published in August 2022. Updated with new information in November 2022.