Kennedy matriarch Ethel Kennedy has led the charge in paying tribute to her granddaughter Saoirse. 
The Kennedy family has taken to social media to express their sorrow over the death of 22-year-old Saoirse Kennedy-Hill. 
Saoirse, a granddaughter of Robert F. Kennedy and Ethel Kennedy, was found shortly after 2.30 pm at the Kennedy family compound on Thursday, August 1.
Despite being taken to a local hospital the young student was pronounced dead. The official cause of death has not yet been announced but it is being reported that Saoirse, who wrote publically of her battle with depression, died of a suspected overdose. 
One of Ethel Kennedy's 35 grandchildren, RFK's widow was among the first to pay tribute to her granddaughter, stating: "The world is a little less beautiful today."
Saoirse's aunt Kerry Kennedy also posted a stream of pictures to Instagram of her much-loved niece. 
Read more: Who is Saoirse Kennedy Hill's father Paul Hill, member of The Guilford Four
"Our hearts are shattered by the loss of our beloved Saoirse," Kerry rewrote in one post.
"Her life was filled with hope, promise and love. She cared deeply about friends and family, especially her mother Courtney, her father Paul, her stepmother Stephanie, and her grandmother Ethel, who said, 'The world is a little less beautiful today.' She lit up our lives with her love, her peals of laughter and her generous spirit.
"Saoirse was passionately moved by the causes of human rights and women's empowerment and found great joy in volunteer work, working alongside indigenous communities to build schools in Mexico. We will love her and miss her forever."
The 22-year-old's uncle Robert F Kennedy Jr. also posted several pictures of Saoirse with her cousins and other members of the family ,stating: "We've lost our daughter and our children, their sister.
Read more: Tragedy as Saoirse Kennedy Hill passes away at Kennedy compound
"Saoirse was fierce, both in her love for her family and yearning for justice. A fearless adventurer, she inspired curiosity and daring in her friends. But her greatest gift was to find humor in everything and to give us all the gift of her laughter - and our own. The gaping hole that she leaves in our family is a wound too large to ever heal." 
Tragedy struck the Kennedy family once again with the death of Saoirse Kennedy Hill at the Kennedy compound in Hyannis Port, Massachusetts, where her grandmother Ethel lives. Members of the family were seen arriving Friday as news of the death was announced. 
Saoirse (22) is the daughter of Paul Hill of the Guildford Four, a group of four Irish wrongly convicted of planting Irish Republican Army (IRA) bombs and her mother, Courtney Kennedy is very well known in Irish American circles.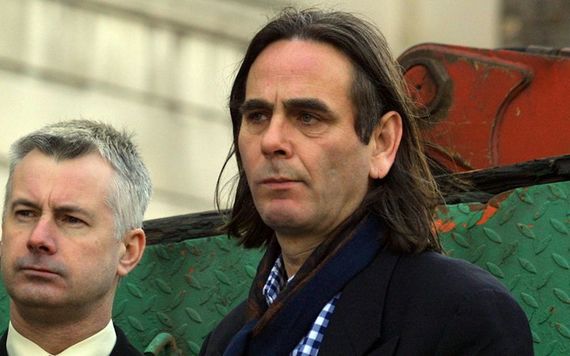 4
They lived in Ireland between 2002 and 2006, and Saoirse was raised there for a time. The Irish Times reports that "Courtney Kennedy Hill was in Ireland as recently as May to launch an exhibition on Dot Tubridy, her godmother, who had strong personal connections with the Kennedys."
Saoirse had publicly discussed her battle with depression, in 2016 penning an essay for her college newspaper about an attempt to take her own life and taking a year break due to her difficulties with her mental health.
"My depression took root in the beginning of my middle school years and will be with me for the rest of my life," she wrote. 
"Although I was mostly a happy child, I suffered bouts of deep sadness that felt like a heavy boulder on my chest. These bouts would come and go, but they did not outwardly affect me until I was a new sophomore at Deerfield.
"We all know that some people find winter at Deerfield lonely, dark, and long. I began isolating myself in my room, pulling away from my relationships, and giving up on schoolwork. During the last few weeks of spring term, my sadness surrounded me constantly. But that summer after my sophomore year, my friend depression rarely came around anymore, and I was thankful for her absence.
"Two weeks before my junior year began, however, my friend came back and planned to stay. My sense of well-being was already compromised, and I totally lost it after someone I knew and loved broke serious sexual boundaries with me. I did the worst thing a victim can do, and I pretended it hadn't happened. This all became too much, and I attempted to take my own life.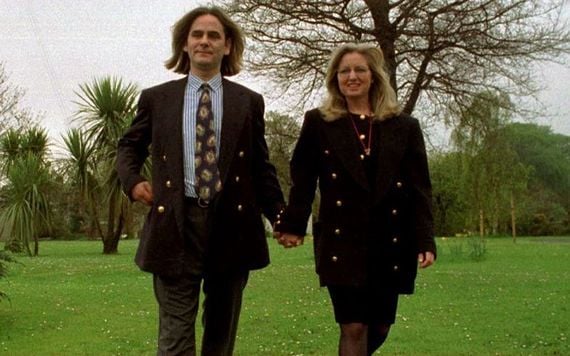 4
"I returned to school for the fall of my junior year, but I realized that I could not handle the stresses Deerfield presented. I went to treatment for my depression and returned to the valley for my senior year.
"Coming back from medical leave was definitely not what I expected. I saw a stark contrast between my treatment facility—a place full of aware and accepting people—and my experience at Deerfield. Although my friends were extremely supportive, they seemed to be the only ones who knew what had been going on in my life for the past year.
"I didn't care that students thought that I had left because of an eating disorder, or that I had been bullied, but it concerned me that my teachers and advisors didn't know what I had been going through," she added.
4
"Even though it was helpful for me to discuss my struggles with all of those important people in my life, it was still uncomfortable, and it was hard for me to take the initiative. In the future, I hope that the Health Center reaches out to students before they return from medical leave in order to discuss how the school can make their adjustment back to Deerfield less difficult. If they had reached out to me, I would have let them know that I wanted my circumstances shared with my teachers and advisors before I returned to campus; this would have made my transition back a lot easier."
Saoirse went on to enroll at Boston College, where she was a Communications major and Vice President of the College Democrats.