A judge has recently declined an Irish woman's request to be awarded damages after a rental car driven by an American tourist in Dublin crashed into the bus she was on.
The incident, which happened on June 18, 2013, was deemed to be negligent on the part of AIG, the insurer for Europcar, the rental company used by the tourist.
Judge dismisses passenger's claim after rented car driven by 'dumb American' hit parked bus https://t.co/9Pu1ZGdOnR pic.twitter.com/8JKTQS74kO

— Independent.ie (@Independent_ie) July 19, 2018
The woman, Ms. Ashe, aged 33, is suffering an injury and appears to have it at "quite an extraordinary degree", but it is unclear as to whether that was caused by the bus incident. The judge, however, did not accept this claim because the car could not have moved the bus as a result of the impact.
Read More: Diary of an American left-hand side driver in Ireland
Coming in at around 3,700lbs, the car could not have moved the bus and caused the woman injuries to the extent she received, the judge ruled.
From an engineering standpoint, the judge ruled that the bus only received a "glancing blow" and "absolutely no movement" could have occurred at that impact speed.
The driver of the car, describing himself after the incident as a "dumb American", apologized following the impact, asked if everyone was okay, and proceeded to exchange insurance details with the bus driver. The car, as he estimated, was driving roughly 6mph (10kmh) when he hit the bus.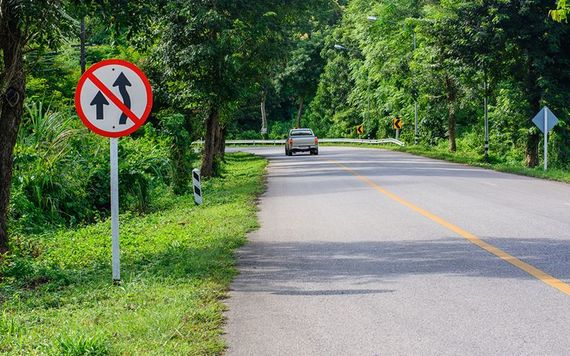 2
Read More: Real reasons why American tourists love Ireland
The judge believed that Ms. Ashe had no engineering evidence while the defense had photos showing the damage to the bus and that the car lights were undamaged following the impact.
She argued that she was alone downstairs on the bus with her daughter and sister at the time of the impact, but the bus driver claimed that the bus was stopped and had over 40 people in it.
Another question in the case is whether the incident caused the bus to move forward, in which Ashe claimed it did, but their account of the incident was debunked by the defense and the judge. No one else had noticed any movement as the driver said he had the handbrake on, the judge went on to say.
Ashe and her family were only made aware of the incident as soon as the bus driver told them and the driver of the car came over to the vehicle to apologize, as the judge posited.
Read More: American tourists witnessed ruthless 1880s Irish tenant farmer evictions