JetBlue, partner to Aer Lingus in the US, is contemplating starting their own Transatlantic service to Ireland, according to the Irish Independent.
The entry of JetBlue could upend the successful international partnership Aer Lingus has built through the airline which feeds US passengers on their routes to Ireland through Aer Lingus.
The company has been undertaking an evaluation of their strategy, according to the Independent report, and is actively considering adding the Airbus A321LR, the European aircraft producer's new long-range planes.
Read More: Aer Lingus announces game-changing $201 transatlantic flights
With business booming on the Irish route it is not surprising that JetBlue, which has an unparalleled reputation among US airlines, would be considering entering the market.
Aer Lingus had 2.5 million passengers in 2017 flying to Ireland with them and have just announced new routes to Seattle and Philadelphia.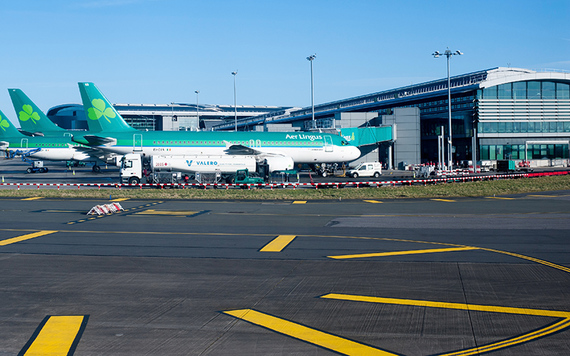 2
JetBlue flights usually offer better legroom and 24-hour live satellite television allowing passengers to watch live sports events and breaking news as they travel.
The Independent noted there will also be other competition on the Transatlantic shortly. Already, Norwegian Air a discount airline, has begun flying from New York and Boston hubs with significant success brought about by lower fares.
Another Scandinavian competitor, Denmark's Primera Air, is said to be shortly offering bottom level prices from London Stansted and Birmingham to New York with the possibility they could also start up in Dublin.
The Independent notes, "A growing proportion of Aer Lingus passengers on North Atlantic routes originate from UK regional cities so the new Danish entrant will increase competition for the former national carrier."