Host Japan produced another an incredible World Cup rugby upset by defeating number one-ranked Ireland 19-12 in Shizuoka Saturday.
Ireland coach Joe Schmidt was "incredibly disappointed that we didn't manage to control the end of the game but they are a tremendous side, they did really well," he conceded.
Read More: Ireland demolish Scotland in Rugby World Cup opener
Ireland were missing star outhalf Johnny Sexton but scored two early tries to look in control of the game. However, they only lead 12-9 at the half and amazingly, would not score again.
However, Japan played at a scorching pace in the second half and left the Irish floundering, Japan are top of Pool A with a perfect record after two games, while Ireland, so impressive in beating Scotland last weekend, has suffered its first loss.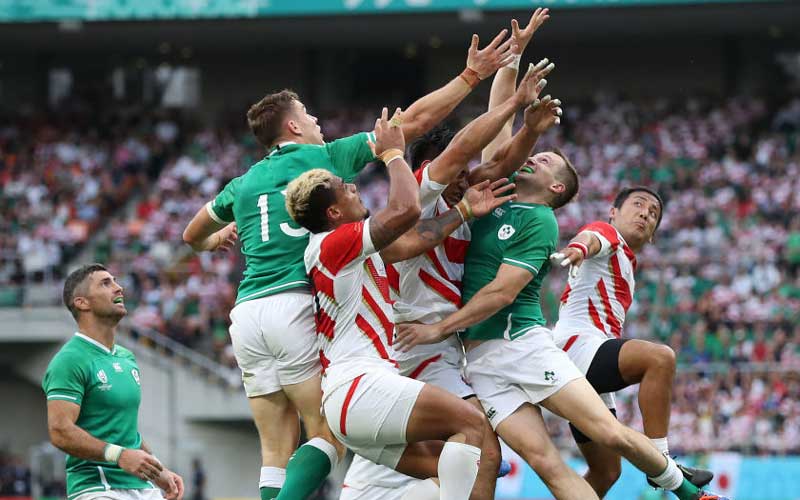 2
The Irish side will look to recover against Russia and Samoa. There are two qualifying spots with Scotland, Japan and Ireland in contention.
The runner up in the group is likely to face the mighty All Blacks in the quarter final so winning the group is important. Ireland need Scotland to defeat Japan for them to win the group.
Japan faces tough clashes against Samoa and Scotland in its bid to reach the quarterfinals knockout stage.
Read More: Irish fans betting on England to win Japan Rugby World Cup
Japan coach, ex-All Black Jamie Joseph stated; "I'm very proud of the players, we've been focusing on today for the last year at least, and probably subconsciously the last three years.
"And Ireland have been thinking about it since Monday. So we just felt we had to execute our plan," he said.