Former Olympic Council of Ireland President Pat Hickey has revealed that his friend Vladimir Putin's Russian government tried to secure his release from prison in Brazil.
Hickey was held in Rio de Janeiro's notorious Bangu Prison for 10 days on alleged ticket-touting charges during last year's Olympics.  He was released on hefty bail and later flew back to Ireland pending a trial which has yet to be held.
Speaking in detail about his arrest in recent days, 72-year-old Hickey revealed for the first time that the Russian government tried to secure his release from prison.
He told the Paul Williams podcast for Independent.ie that he knew Putin for between eight to 10 years, and that their relationship stemmed from a mutual love of judo.
Any time he was in Russia on business, he invariably got an invitation to visit Putin in the Kremlin.
"I know for a fact that the Russian government made representations on my behalf," Hickey said.
"The Polish government made representations on my behalf. The Russians were active and the Polish were active."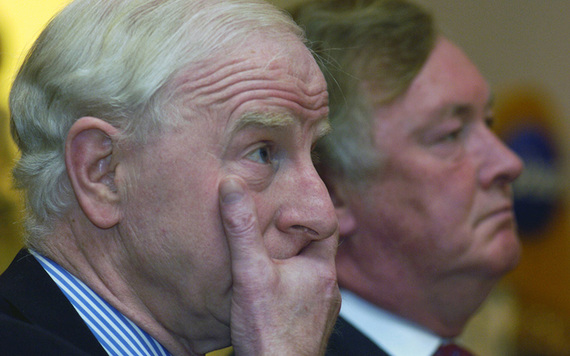 2
But Hickey said given the position he found himself in, he needed representation at a higher, direct level – like prime minister to prime minister, president to president, or minister to minister. "And nothing like that was happening. There was zilch."
Hickey also said while numerous countries were calling for Russia to be banned from competing in Rio because of doping offenses, he "supported totally" the athletes being allowed to take part.
"You can't condemn all the athletes for the sake of the few that are caught. Lots of people didn't like that I was vocal this way."
Hickey's arrest in his Rio hotel made headlines worldwide. It heralded the beginning of the end of his 28-year reign at the helm of the Olympic Council of Ireland.
When he opened the door to his son's hotel room, he was confronted by masked police officers brandishing machine guns. He suffered a massive heart attack "on the spot."
The arresting police had a doctor in the group who was so worried about Hickey that he ordered him to be removed to hospital in an ambulance.
Lawyers for Hickey have warned against the publication of a state report into the Rio Olympics ticket-touting controversy, on the grounds that it could prejudice his right to a fair trial.
He has denied all charges that have been made against him.  "I'm going to prove my innocence. My law team in Brazil is working flat out," he said.
Read more: Orange Order denies viciously anti-Catholic "Famine Song" is racist