We hope Donald Trump's New Secretary of State Mike Pompeo will re-focus the White House's attention on Ireland, Belfast and Stormont's government.
New Secretary of State Mike Pompeo has many pressing matters on his desk, but we hope at some point he will re-focus some attention on Ireland where help is needed to sort out the continuing stand-off in Belfast over the Stormont government.
While North Korea, China, Iran, and Russia are surely the main focus, Pompeo would be well advised to use American soft power to move the Irish peace negotiations forward.
Early indications are that Pompeo is far superior on a personal level to his predecessor, the clueless Rex Tillerson, who treated the State Department like a run-down factory floor and tried to fire everyone in sight.
3
As a former member of the House and CIA chief, Pompeo has made it clear that he will act more within the norms of the State Department than Tillerson did.
Most pressing for Ireland is the appointment of a U.S. special envoy to help kickstart the negotiations for the return of a joint government between the Democratic Unionist Party and Sinn Fein.
As has been proven in the past by Senator George Mitchell and Richard Haass in particular, the American role can be hugely important in shaping a solution in the North.
As long as the deadlock continues there, the likelihood of a complete breakdown or even new violence is always present.
In the past, violence would always fill a vacuum in the absence of political action. There should be no such opportunity this time.
An American envoy would send a very clear message that the United States, the one outside body that can make a huge difference in Ireland, is ready to re-engage.
Pompeo can do Irish Americans a great favor by reverting to the policies that were in place during the Obama era, when former Senator Gary Hart was a dedicated special envoy.
There is another matter which is important for Ireland, too, and that is the naming of a U.S. ambassador to Dublin, an appointment that has not been made during President Trump's 17 months in office.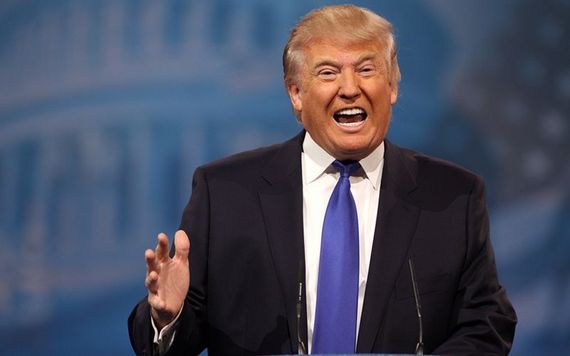 3
While there are extenuating circumstances – most notably the unexpected illness of attorney and philanthropist Brian Burns, Trump's first choice for the Dublin job – it is beyond time now to appoint an ambassador to Ireland.
The issues of Brexit, immigration, Northern Ireland and American multi-nationals in Ireland are all of vital importance for both countries and need to be dealt with on a daily basis.
To this point, however, there has been no looming appointment, though many observers believed the person would have been named during the St. Patrick's Day period.
For some reason that did not happen, and the silence from the White House on Ireland has continued despite quite strong language from Taoiseach Leo Varadkar that the Irish government wishes to see an ambassador in place.
It is hard to see why that cannot be done. Ireland is not of major strategic value to the Americans. President Trump is certainly aware of the country through buying a golf resort in Co. Clare, and there seems no reason for the lack of attention to the posting.
It must be noted that 71 countries around the world have not had an ambassador named by the Trump administration.  One can only hope that Pompeo will start with a clean slate and make the two appointments that Ireland wants and needs.