The Irish singer Sinead O'Connor who now goes by the name Shuhada Sadaqat having converted to Islam, set to tour in North America after nabbing ICM Los Angeles deal
Looks like Sinead O'Connor is plotting a comeback. The singer – who last year declared herself a Muslim and underwent another name change to Shuhada Sadaqat -- just inked a representation deal with the formidable ICM Partners based in Los Angeles.
"We are truly excited and honored to be working with such a talented, unique and groundbreaking artist," said Rob Prinz of ICM in a statement. "We cannot wait to see her performing in North America again."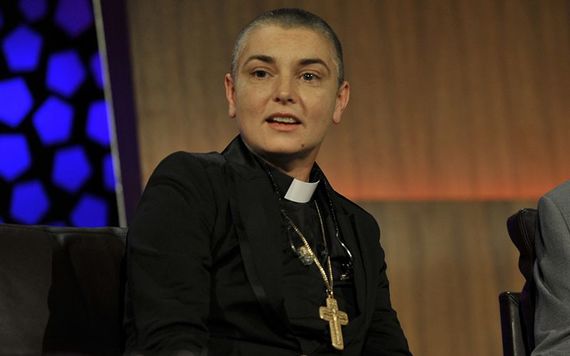 2
According to The Hollywood Reporter, Sinead is working on new music and will soon release her 11th album, No Mud No Lotus. A world tour, the magazine says, will follow, and she'll be doing with her Muslim Shuhada Sadaqat name.
Good for Sinead…hopefully she's feeling fine and ready for a new chapter in her life after decades of mental health struggles. She's still in tune with Twitter, though, her most recent tweet coming last week when she made fun of President Trump's hapless secretary of Housing and Urban Development Ben Carson. The former neurosurgeon made a fool of himself – again – under questioning from a congresswoman who he thought asked him about Oreos.
"For God's sake, Ben Carson IS an Oreo. Just sayin'," Sinead opined under her @magdadavitt77 handle.
Would you go to see Shuhada Sadaqat, aka Sinead O'Connor play live? Let us know your views on the controversial Irish songstress below.
Read more: U2's Bono shares his love of books on the Today show