An old song tells us that Lizzie Borden "took an ax and gave her mother 40 whacks."  Then, when Lizzie "saw what she had done, she gave her father 41."
A new movie suggests Lizzie may have had help from an Irish immigrant.
To be fair, the horrific story of the Borden family—Andrew and Abby Borden were found butchered in Fall River, Massachusetts in 1892—did not end with proof that Lizzie actually killed her parents.  She was accused of the crime but a jury did not convict her.
Either way, the new movie "Lizzie," with Chloe Sevigny in the title role, and Kristen Stewart as the Bordens' Irish immigrant maid Bridget Sullivan, looks closely not only at this notorious crime, but also the trials so many women faced in late 19th-century America.  Especially Irish women.
In the movie, Andrew Borden simply assumes that Bridget will submit to his sexual will.  And Lizzie's uncle gleefully reminds her that if she does not behave herself she will get no part of the Borden family's ample inheritance, and will be unable to support herself.
Of course, not many women cracked under the strain of social pressure (according to the movie anyway) the way Lizzie Borden did.
Read more: Lizzie Borden's Irish maid witnessed her horrific axe murders
Unfortunately, many never had a chance.  If they behaved in any way that was deemed unusual or disturbing, they might very well be shipped off to what were commonly called "lunatic asylums."
Again, especially Irish women.
Look no further than the case of Rose McCabe, an Irish immigrant who was on her way to becoming a nun while she was living in 1850s New York City.
Rose is one of the main characters in a frightening new book entitled "Damnation Island: Poor, Sick, Mad and Criminal in 19th Century New York" by Stacy Horn.
McCabe eventually became a nun and took the name, Sister Mary Stanislaus.  By the 1870s, however, she was also deemed difficult and overly-emotional, was eventually diagnosed with "monomania" and committed to the notorious asylum on Blackwell's Island in the East River.  Today it is known as Roosevelt Island.
Read more: Pierce Brosnan says #MeToo won't kill off 007 James Bond
But back in Sister Mary's day, it was a place where those with —and sometimes without—mental illnesses were housed.
It was filthy, violent and if an inmate wasn't actually mad when they entered, they might be made so shortly.
"Sister Mary Stanislaus walked into this dangerous realm with three strikes against her," writes Horn.  "Women were already considered more difficult to handle, but in addition to being a member of the crazier gender, Sister Mary was Irish and Catholic."
A nun, Sister Mary Stanislaus was a burden when she moved in with her sister Bridget McCabe here in 1871. So Bridget sent her to the lunatic asylum to solve the problemhttps://t.co/h9V5PLQOx0 pic.twitter.com/wMRMMlxAHa

— Tom Miller (@TomMiller31) June 23, 2018
The asylum's "commissioner's (and many other Americans) were convinced that other countries were sending their undesirables here, palming off their care on the United States."
(Sound familiar?)
Horn adds, "Of these castoffs, the lowest of the low were the Irish.  Although they took the jobs no one else wanted, they were seen as job-stealers and anti-immigrant groups ... targeted them for the worst of their abuse.  Some asylums even had separate Irish wards."
In addition, the "Irish also practiced a religion which Protestant physicians found particularly depraved and offensive."
This is all worth thinking about as we continue to debate gender and equality in the age of the #MeToo movement.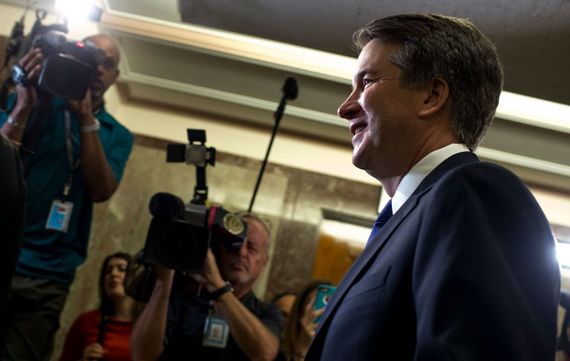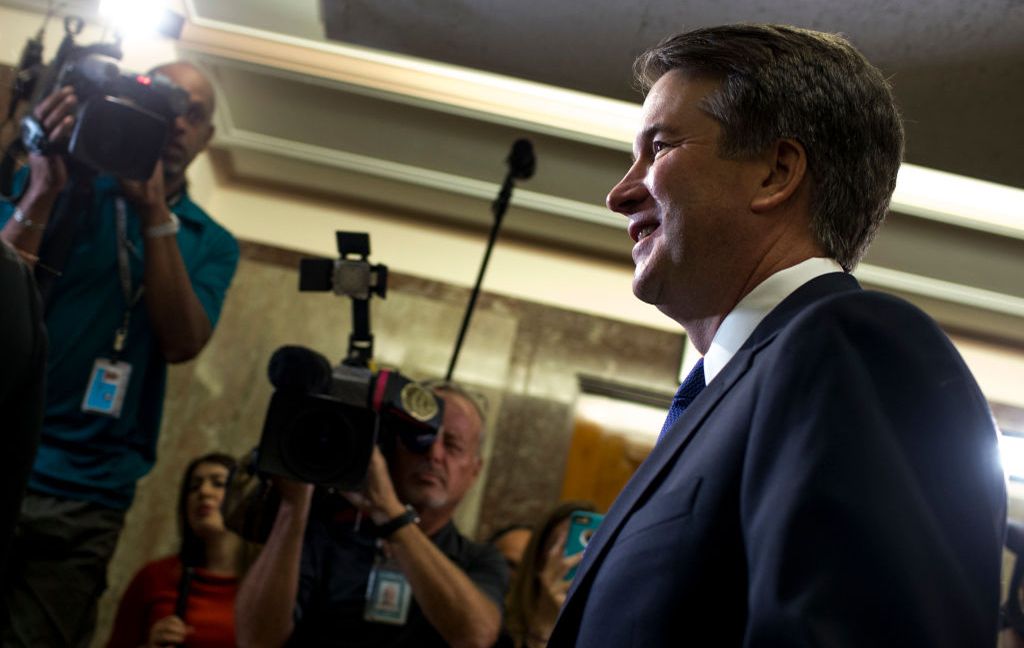 2
Last week feminist icon Gloria Steinem, speaking as a new play about her life opens, revealed that she was once in an office with the late writer Terry Southern, who felt entitled to grab her wrist and kiss her. (She bit him.)
Also last week, allegations against Supreme Court nominee Brett Kavanaugh came to light.  Yes, they were from his high school days.  And of course, these charges may have been motivated by politics.  You know what else?
The details are not only horrific—pinning a woman to a bed, clasping her mouth shut—but entirely plausible.
At least the woman, Christine Blasey Ford, was not shipped off to an asylum. Not yet, anyway.
Contact "Sidewalks" at tdeignan.blogspot.com.