You might remember a 2016 contretemps started by the Irish director/screenwriter John Carney, who helmed "Once" and "Begin Again," the latter starring Keira Knightley and Adam Levine.
"Begin Again" didn't light up the box office, even though it was a really good movie, and Carney let loose about Knightley in a later interview, saying he would never "make a film with supermodels again."
Keira, a two-time Oscar nominee, took the criticism in her stride, she told The Irish Times in a piece that appeared last weekend, acknowledging that she and Carney weren't best buds on the set.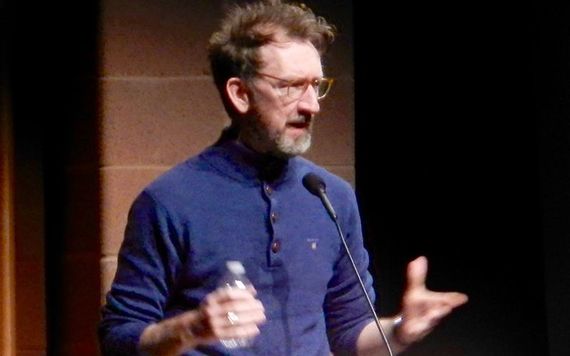 2
"I was sort of thrilled," she said of the supermodel slam.
"I've been called many things in my life, many worse things – but I've never been called a supermodel. Thanks!
Read more: John Carney's "Sing Street" an epic romance that strikes the right chord 
"It was a very difficult shoot. We didn't get on. It's just a thing that happens sometimes and I say that with no blame. It takes two to tango. I think we can both be very proud of ourselves for the film that we made because it's difficult when a lead actor and director don't get on. And I don't think you could tell that from watching the film."
Carney to his credit offered a sincere public and private apology to Knightley.
"And I've accepted that apology," she said.
"He does have a big personality.  And that's part of what makes him a wonderful writer. Once is a great film. Begin Again is a wonderful film. It didn't do what we hoped. So there was a level of disappointment attached. Except in South Korea. It was huge in South Korea."
Here's the trailer for "Begin Again":
Do you have a favorite John Carney movie? Let us know in the comments section below.
Read more: New Irish movies and television to watch out for in 2019