A former IRA leader has claimed that former Sinn Féin leader Gerry Adams lied when he asserted he was never a member of the IRA.
Des Long, who was on the IRA's Army Council for 17 years, made the claim in a new BBC TV series on The Troubles on Tuesday night.
Long said in the program "Spotlight on The Troubles: A Secret History," a seven-part BBC Northern Ireland documentary investigating The Troubles, that Adams was the chairman of the IRA's Army Council and sat opposite him at executive meetings.
The Irish Times, whose reporter had a preview of the program, said Long laughed when presenter Darragh MacIntyre put it to him that Adams "wasn't in the IRA."
Long said, "You can't be on the Army Council unless you're a volunteer, and you can't be chairman of the Army Council unless you're a member of the Army Council, and I sat opposite him in meetings.
Read more: Gerry Adams says IRA were right to fight because British started the war
"That lie he comes out with that he was never in the IRA, that's a lie, and I'm saying that now as having sat opposite him in meetings. I'll probably get shot for it, but I'm saying it."  
Adams has constantly denied he was a member of the IRA.
McIntyre told viewers Adams declined to take part in the series.  He also said that Long fell out with Adams in 1986 during a wider republican split.
Lord Ramsbotham, the British Army's brigade commander in Belfast from 1978-'80, was also interviewed in the series. He said the security forces' view was that Adams was held to be the chief of staff of the IRA.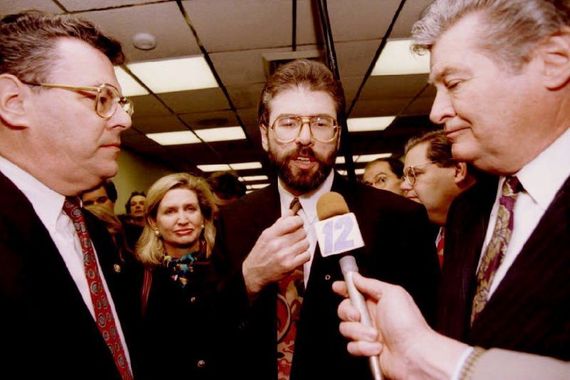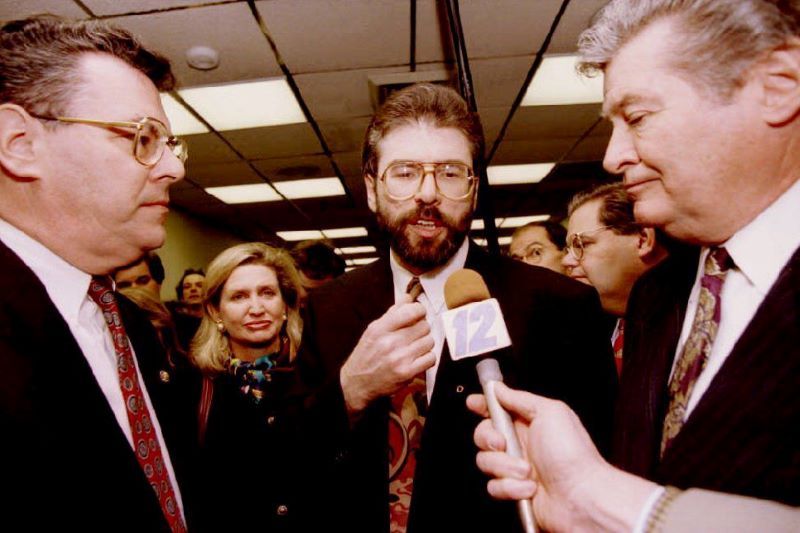 2
 Ramsbotham added, "I was aware that he was a highly intelligent man and that he had never used a pistol or thrown a bomb, but he was definitely a strategic planner of the highest order and I thought certainly he was directing the political direction of the IRA."
The first program in the series, screened last week, included claims that the former Democratic Unionist Party leader Ian Paisley supplied money to the outlawed loyalist paramilitary group, the Ulster Volunteer Force, to carry out a number of bombings in 1969.
The allegation was rejected as untruthful by Paisley's son, Ian Junior.
Read more: FBI files allege Lord Mountbatten, murdered by the IRA, was a pedophile