Best-known for his "Downton Abbey" role, the Dublin star took on the role of Freddie Mercury's manager and lover John Prenter alongside Rami Malek.
It's the year of the musical at the box office with the success of A Star Is Born and Bohemian Rhapsody, the latter of which opened with a huge $50 million haul last weekend.
The film about the British band Queen and its flamboyant frontman Freddie Mercury didn't fare so well with critics, but that didn't really matter to the ticket-buying public not only here but around the world. Bohemian Rhapsody has already elevated the profile of its stars, including Dubliner Allen Leech who plays Mercury's manager/lover Paul Prenter.
Read more: How Freddie Mercury met his long-term Irish love, Carlow man Jim Hutton
Leech, best known until now for his portrayal of the chauffeur Tom Branson on the lauded PBS series Downton Abbey, told The Advocate that he was a big fan of Queen growing up and had auditioned for the part of another of Freddie's Irish lovers, Carlow native Jim Hutton.  He was disappointed when that didn't work out, but a few days later got the word that he'd been cast as Prenter, a DJ originally from Belfast.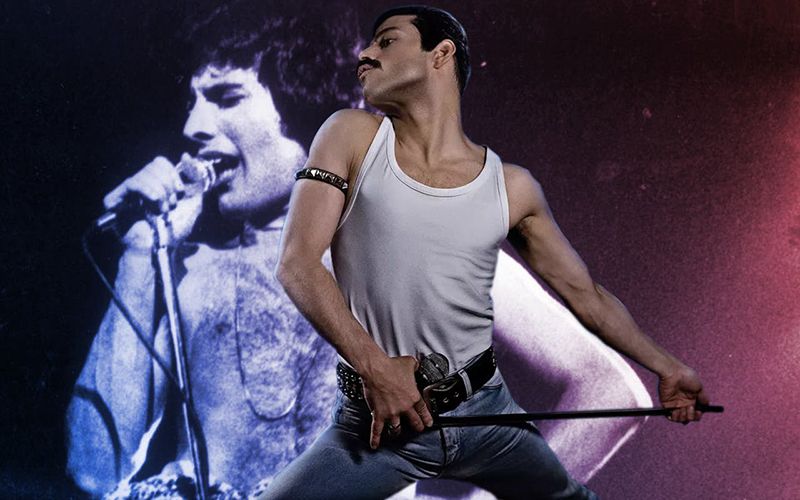 2
When Leech, 37, arrived on the set he recalled being awestruck by the actors cast as the members of Queen, led by Rami Malek as Freddie.  They were shooting Queen's performance at the Live Aid show in London organized by Bob Geldof.
"I was blown away by the attention to detail … in every aspect of their performances," Leech said.  "I went back to the hotel and thought, 'You've got to up your game here.'"
The website Queerty also spoke to Leech about his thoughts on Prenter, described in the film as "a queer Catholic boy from Belfast."  Though Prenter was often an unsteady influence on Freddie, Leech thinks there was love between the two.
Read more: What did the critics think of Freddie Mercury biopic "Bohemian Rhapsody"?
"So I think [Paul] really did love him. I think the problem, what happened to Paul, was the power he was given. Because they were, at the time, both quite closeted in their sexuality, they turned to each other. In that, he became a confidante to Freddie, and the power he then had over Freddie, Paul turned to his own advantage rather than to the band's or to Freddie's career," Leech said.
"[Queen members] Brian May and Roger Taylor both say he was the reason that one of the band's albums didn't do very well in the states because Paul Prenter would tell -- and this is to quote Brian May -- he would say, 'Freddie says 'f*** off' to all the U.S. press and to the radio stations in the U.S.' And Freddie never even know these calls had come in."
Leech is engaged to American actress Jessica Herman and says he was happy to play a gay character.  "No one ever advised me against playing a gay character or any character. If I believe in the role and the character, and I believe I can do it justice, then I want to do that. So I've never had any push-back from my team, ever, actually. That's probably why I still have the same team I have. It's all about the work," he said.
Here's the trailer for "Bohemian Rhapsody":
Have you seen the movie "Bohemian Rhapsody"? Let us know what you think in the comments section below.