If you are planning a trip to Ireland in 2019 and intend to use Airbnb to find somewhere interesting to stay, we have some advice for you.  Come early in the year.  
In fact definitely, come before June.  Because that's when new restrictions are set to kick in which will radically reduce the number of properties you will find on Airbnb in Ireland.    
Housing Minister Eoghan Murphy announced the new restrictions recently in response to growing anger here about the effect Airbnb has had on the long term rental market in Dublin (and some other parts of the country) where there is a severe housing shortage.  The problem is that in the past few years a large number of long term rental homes have been taken out of the market by landlords and are being run as short term lets on Airbnb.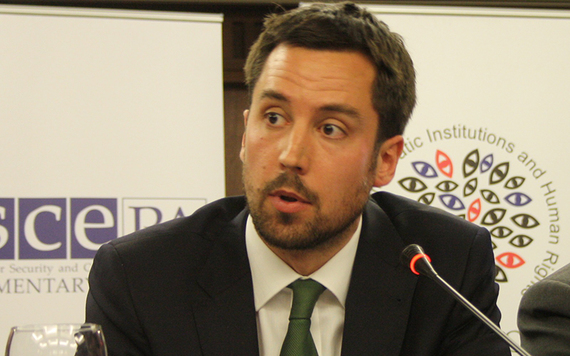 3
This is great for property owners, who can double or even triple their rental income as a result.  It's not so good for local people who are looking for somewhere to rent long term, however.  It has been a significant factor in the soaring rents we have seen here, particularly in Dublin.  
Of course, we were already faced with a shortage of rental properties thanks to the collapse of the construction sector here after the crash a decade ago.   But the Airbnb effect made the problem infinitely worse, and the scale of it is alarming.   
Although the figures shift all the time, on average over the past year there were well over 3,000 homes in Dublin available for short term letting on Airbnb, with another 1,000 each in Galway and Cork.  This was a 20 percent increase overall on the year before.   
Read more: Ireland's most amazing Airbnb listings 
The problem is most acute in Dublin, where on average last year there were only a few hundred homes available for long term renting on the most popular property website, Daft.ie.   And there was a similar problem for long term renters looking for a home in Galway and Cork.
In all three of our major cities, there were huge numbers of properties available for short term rental on Airbnb, but a limited and inadequate number available for long term rental on Daft.ie.    
Howth, the small fishing village on the north side of Dublin where I live, is an example.  I looked at what was available last weekend.
There were five homes in Howth available for long term rental on Daft.ie.  On Airbnb, there were at least a dozen properties In Howth available for short term stays.  And yes, Howth is an attractive place for tourists, but that's not much consolation to local people who want to rent a home here.  
Nor is this any longer just a summer thing. Last week the DART train from the city center to Howth was bringing hundreds of visitors out here to walk the piers and the castle grounds and fill the local seafood restaurants.  The tourist season which used to be June to September has become 12 months long.   
Tourism is now a year-round business in Ireland, with over 11 million visitors last year, six percent up on the year before.  It is one of the main employers here and generates billions for the economy.  All these people have to stay somewhere, and Airbnb has played an important role in the recent rapid growth in the sector. But acknowledging that does not mean that the negative aspects of Airbnb can be ignored any longer, which is why the minister announced the upcoming restrictions which will be applied by local councils in Dublin and around the country.   
From next June, anyone renting a property on Airbnb will have to register with their local authority and provide details of the property and the number of days it is being rented.  An annual cap of 90 days rental will be imposed and homeowners will only be allowed to rent out their homes for 14 days or fewer at a time.   
A "one host, one home" policy will apply in areas like Dublin where there is high housing demand. What this means is that someone who wants to put two or more homes up on Airbnb (a quarter of those offering accommodation on Airbnb in Ireland have at least two homes on the site) will have to get permission from their local authority to do so.  And the minister has said already that he expects local councils in areas where there is a shortage of rental property to refuse such permission.  
All of this applies to rental property described as "entire home" on Airbnb.  Householders who rent a room or two while they are living in their home and share kitchen facilities, etc. with their Airbnb guests will still be able to do so. As Murphy said, it's a return to the original concept of Airbnb when it first began.   
Those of you who have followed the Airbnb story and its phenomenal growth will be aware that none of what is proposed in Ireland is new. Similar restrictions have been applied in other cities that are tourist destinations and also have housing shortages -- Vancouver, New York, and Barcelona are just three examples.  
If anything, Dublin and Ireland have been too slow at dealing with the problem, given the severity of the housing and home rental problem here.  But better late than never.  
3
Of course, there are two ways of looking at this.  Many of us at this stage have used Airbnb, and for people who don't want to stay in hotels or guesthouses, it's a great way of being a tourist but living like a local for a few days.
So it's a service that many people who like to travel, do city breaks etc. really appreciate.  Is it right that their ability to do so in the way that they prefer should be curtailed?   
From the homeowner's point of view, Airbnb has offered a way of making often much-needed income, particularly in cases where older folk are surviving on small pensions or younger folk are struggling to pay a mortgage.  It has also been a way of spreading out the wealth that tourism generates for the hotel industry into the general population, with anyone with a home and a willingness to make it available now able to benefit and make some money.  
Whatever way you look at it, there is no doubt that the upcoming restrictions on Airbnb are also a restriction on the property rights of homeowners, rights that are written into our constitution.  
There is also a more general point about all this, which is that this is an easy and unfair way for the government to give the impression that it is doing something about the housing crisis.  
It's worth remembering that this crisis was not caused by homeowners who want to rent their homes on Airbnb.  It was caused by the financial crash a decade ago, the collapse of construction at the time and the fact that we built very little private or social housing in the years that followed.   
Construction is now being ramped up again but we are way behind, which is why we have such a shortage of homes either to buy or to rent.  That is not the fault of existing homeowners who want to use Airbnb.  
Looked at in this way, it can be argued that the government is trying to solve its own failings on housing by penalizing homeowners and trampling on their property rights.
On the other hand, there are worrying aspects to all of this. One of them is the billions that Airbnb now makes every year for doing very little other than providing an online meeting point for homeowners and travelers.  They take around 15 percent of the rental income generated which adds up to vast amounts of money in countries around the world.  
So when they complain about the restrictions they face in Ireland and other countries and shed crocodile tears for their "hosts," we need to keep that in mind.  They claim to be part of the new "sharing economy," but there's not much sign of the billions they are making every year being shared around.   
And it's the same with most of the other online giants who are part of the so-called sharing economy, Uber being another example.  The public stance of these online giants is one of sharing, democratizing, being on the side of the little guy, giving everyone a chance to make a buck.  
Their initial vision, to some extent, may have been faithful to that ideal.  But the reality today is that they have grown into vast commercial giants which extract all the revenue they can and are as rapacious as any of the traditional behemoths in the global capitalist system.   
The fact is we have a housing shortage here which is at crisis level particularly in the rental sector in Dublin.  And there is no doubt that the Airbnb effect has made it far worse.  
There's not much sign of Airbnb even acknowledging that never mind changing the rules of the game to do something about it. That is why the government here, like the authorities in other cities around the world, are stepping in.  
In an ideal world, it should not be necessary.  When the housing crisis here eases up and the current chronic shortage of homes for long term renting in Dublin is over, then the Airbnb restrictions can be lifted again as easily as they are being implemented.  Mind you that's at least five to 10 years away.  
So if you want to have an Airbnb holiday here this year, get here before June!
Read more: These Irish thatched cottage Airbnbs are what dreams are made of