An Irish woman with existing health conditions concerned that an unexpected pregnancy could kill her was denied an abortion after doctors determined that her life was not at immediate risk.
Claire Malone, 30, from Co Wexford, has pulmonary atresia, a congenital heart condition, and pulmonary hypertension. In 2014, she had a lung removed. Both conditions carry significant risk during pregnancy.
Malone, a widowed mother of two young sons, became pregnant last summer and sought to terminate the pregnancy due to the serious risk. However, doctors in Ireland determined that although her pregnancy was "high risk" she was not entitled to a termination, The Irish Times reports.
Read More: Ireland can no longer ignore abortion as 8th amendment on the front burner
"Everywhere I went, I felt snookered and became resigned that I was going to have to proceed with the pregnancy . . . There was no way out of that." said Malone.
Under the Protection of Life During Pregnancy Act, 2013, abortion is legal in Ireland only when there is a "a real and substantial risk" to the mother's life.
On Friday, Malone spoke about her experience at an Amnesty International Ireland press event calling for the Yes vote in the May 25th referendum.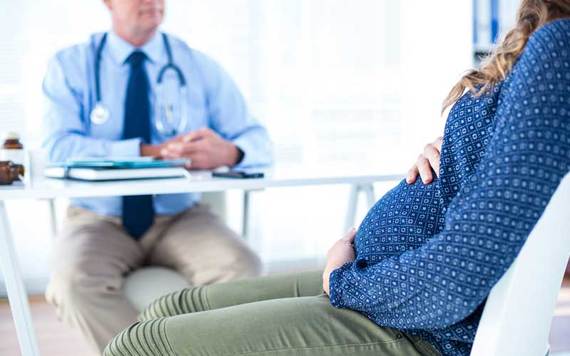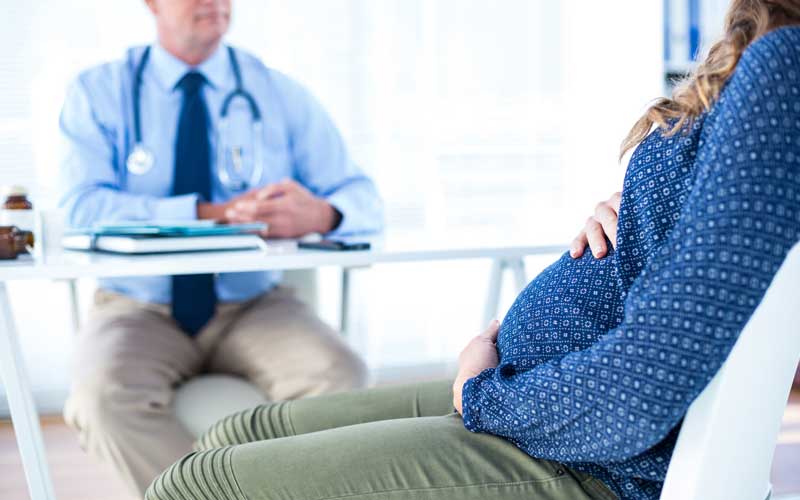 3
Malone, who says she developed heart failure during the pregnancy, gave birth to a girl on March 8th. She said her health is now seriously compromised.
"I kept going into the A&E in Wexford. On New Year's Eve I got really sick and on New Year's Day I was admitted to Holles Street [NMH]. They did a trace on the baby and called an ambulance to transfer me to Vincent's," she told The Irish Times.
"My heart was under huge pressure. The doctor came in and explained it was congestive heart failure. When they told me that my heart was failing, I thought I was going to die before having [the baby]."
"I was sent home after two days to basically get on with it. Emotionally I was a wreck."
She said when she was 28 weeks, she asked about "getting the baby out."
Read More: Why Ireland faces fifth divisive referendum on abortion in 35 years
"I was worried [that] when it came to the point of her being due I wouldn't be able, my body would be just spent. I thought I couldn't handle much more.
"They planned to bring me in every few days to monitor me. They also wanted to give the baby the best chance, because my condition is genetic, to let her develop as much as possible."
She had to stay with a friend in Dublin as she had hospital appointments nearly every day.
Malone said she had to ask her parents, who were living in New Zealand, to return to Ireland. She wrote to a judge asking for them to be granted guardianship of her children if she should die.
At 38 weeks, she went into labor but was not dilating. At one point, her obstetrician decide they could not do a C section because it could be fatal.
3
Malone said a doctor had to insert both hands into her vagina to manually aggravate the cervix as she was not allowed to push because the pressure would be too dangerous for her heart.
"As the thing was going on, one of the doctors came in and asked me to sign a consent for a C section. I didn't want to but I felt I had no choice . . . to make sure [the baby] could get out if I wasn't going to make it.
An episiotomy, a surgical cut made at the opening of the vagina, had to be performed on her. Because of her heart condition she could not have anesthetic or painkiller due, and she could not receive gas or air due to her respiratory problems. She was only given Panadol (acetaminophen) for her pain.
Malone said that the moment her daughter was born, she "was out of breath, exhausted . . . I lost the plot crying. I just said: 'I'm happy to be alive.'"
She said the pregnancy "definitely damaged my health. I can feel my breathing has become worse since having her . . . I won't know if it has shortened my life span until my new baseline is worked out," she said.
Read More: POLL: Will Ireland legalize abortion?
"I'm delighted she's here and I don't regret her but if I had the situation again I'd have wanted a termination. I needed to think of my kids that already exist. To me a termination was the only option at the time. It was too much of a risk at the time to take willingly."
She said she hopes Ireland's abortion laws change so that her daughter is never placed in a similar position.
"I'd really love if things would change for her," she said. "As a woman I wouldn't ever want her to be in that position."