An Irish teacher has been killed after being stabbed in the throat outside a university in the suburbs of Paris. 
The 66-year-old victim was reportedly stabbed repeatedly in the throat by a former student of the private Leonard-de-Vinci University in Courbevoie, northwest of Paris.
The suspect, who police report was born in Pakistan in 1981, was arrested and is being held. He is believed to be a 37-year-old former student who was expelled from the university last year. 
The victim is reported by French media as being an English professor at the university. He is believed to have been teaching in France for the past 20 years but has not yet been formally named.
The teacher was said to have left the building on his lunch break and died within minutes after the attack. 
Read more: WATCH: Son of murdered Irish man shares touching Christmas tribute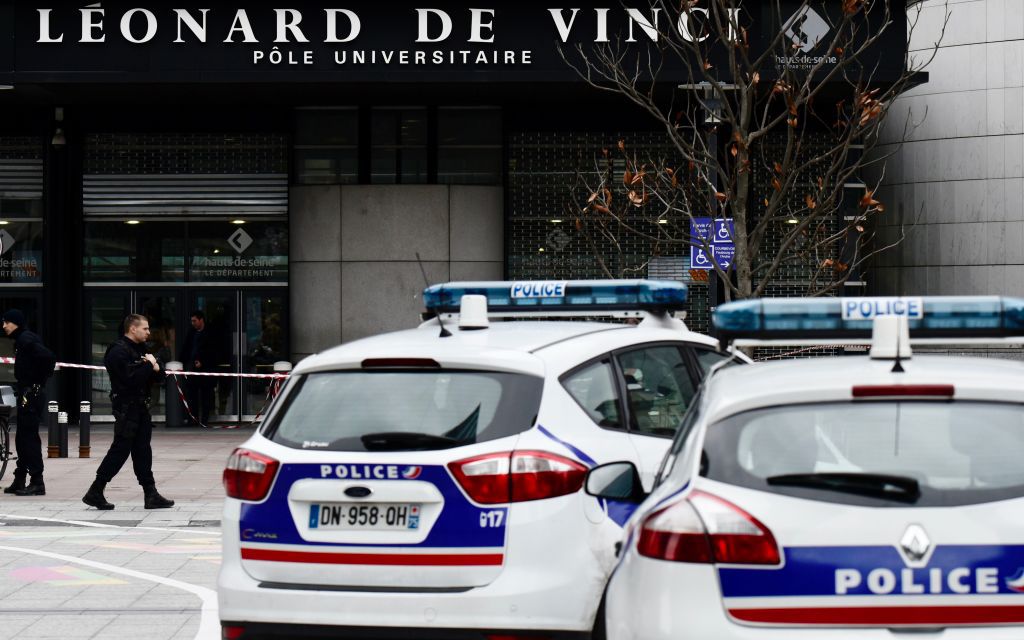 2
The motive for the killing is unknown but the knife was found nearby in front of a well-known statue of a thumb by the sculptor César. Several students witnessed the incident.
"Everyone liked him. He was a profoundly kind person. No one understands why he was attacked, though some people are talking about 'revenge'," a former student identified as Vincent C., told Paris Match of the teacher. 
French minister for higher education, Frédérique Vida, confirmed that an investigation is underway and paid tribute to the Irish professor. 
The Irish Department of Foreign Affairs is aware of the incident and providing consular assistance. 
Classes in the university were canceled on Wednesday and a "psychological cell" has been set up for those students affected by the killing. 
Read more: Hundreds gather for service for young emigrant killed outside Queens bar