An Irish family doctor has spoken out on the emotional toll of losing six patients to suicide in the past five years.
Dr. Illona Duffy, a GP in Co Monaghan, who had to pronounce three of these patients dead, called for doctors to be offered trauma counseling after being involved in the tragedy.
Speaking at the annual conference of the Irish Medical Organization in Killarney, Co Kerry, Dr. Duffy's comments came after two doctors described the extent of stress among medics and said a survey showed one in three hospital doctors in Ireland was suffering burnout.
Read More: How an Irish American doctor changed forever the training of humanitarian workers
Burnout in doctors could negatively affect patient care.
According to a national survey, emergency consultants caring for patients on trolleys had the highest level of burnout. Risk factors were being young, female, working long hours, and having low levels of job satisfaction.
"Surgeons who took part in the survey were working 70 hours a week," Dr. Blanaid Hayes, an occupational physician in Beaumont Hospital, told the conference during a session on the health and welfare of doctors.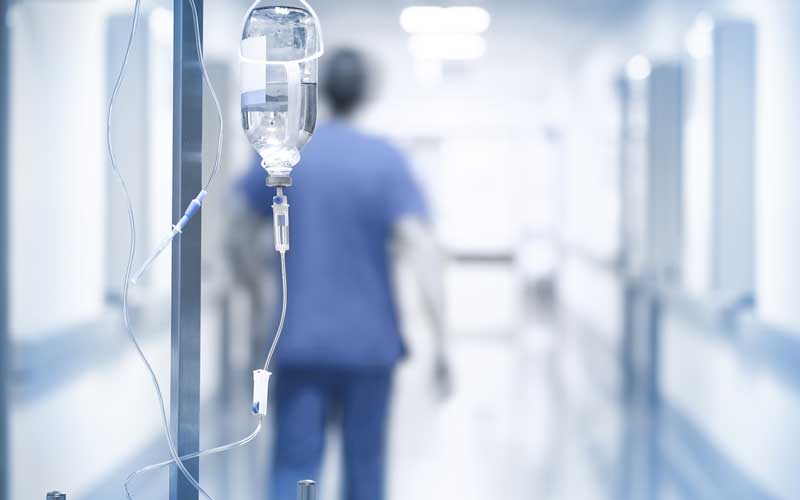 2
These findings are high by international standards, the Irish Independent reports. A similar study in the Netherlands showed their burn out rate was one-in-five.
Dr. Ide Delargy, who is involved in the Practitioner Health Matters Program - a free service for doctors with health problems - said some doctors were at risk for alcohol addiction problems or drug abuse because chaotic personal lives and "easy access to pharmaceuticals."
Dr. Delargy, who said the confidential program had supported a number of doctors, added that many doctors' resilience could be tested due to workplace issues, conflict and bullying. They also faced high patient expectations.
"A tipping point can be a patient complaint about a doctor to the Medical Council," she said.
GPs who worked in isolation were at risk as were doctors working in a "toxic environment."
The Irish Independent reports that the organization's annual report will show that 58 percent of the doctors helped over the course of a year suffered a mental health problem.
Read More: What nurses need to know when moving to Ireland
Twenty-nine percent had a substance abuse problem and 13 percent had both mental health and substance abuse issues.
"Many doctors don't themselves have a GP," said Dr. Delargy.
However, once doctors seek help and get the support they need, around 80 percent are able to go back to work.
Anyone struggling to cope with suicide can call the Samaritans on their free 24 hour helpline 116 123 in Ireland or the National Suicide Prevention Lifeline on 1-800-273-8255 in the US.