Union workers were awarded $76 million after an Irish-owned  New York Midtown construction company was found guilty of inventing a companion company to avoid paying union wages and benefit payments.
Navilllus Construction (the name is Sullivan spelt backward)  is a major player in supporting Gaelic games in Gaelic Park. It also was  a major contributor of donated labor after Hurricane Sandy devastated the Irish neighborhood of Rockaway.
Donal O'Sullivan, a  native of Ballinskelligs, Co. Kerry, immigrated to the United States in 1984 in search of work in construction. He founded Navillus Contracting, with his sister Helen, and his brothers Kevin and Leonard.  Navillus is one of the largest union contractors in New York City.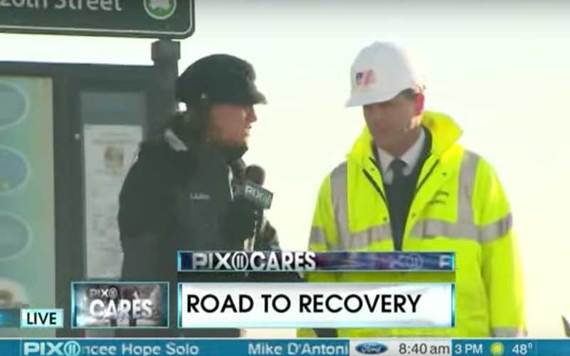 4
A coalition of the city's construction unions launched the lawsuit against Navillus Tile in 2014.  Following a three-year court battle, Manhattan Federal Court Judge Colleen McMahon ruled that Navillus Tile created a bogus company — known as ACS — to try and get around collectively bargained contracts it had with the unions.
The agreements stipulate that Navillus can't fill their jobs with non-union workers.
Read More: New movie on Irish construction workers debuts in New York City
NY Daily News reports the court also found Navillus had one of its legitimate offshoot businesses — a development company called Times Sq — act as a stand-in on a job it wanted to do non-union.
Real estate developer Related was also found to be involved in the collusion, with the ruling stating it knowingly engaged with one of Navillus' alter-ego companies on its Upper East Side luxury development on 92nd St.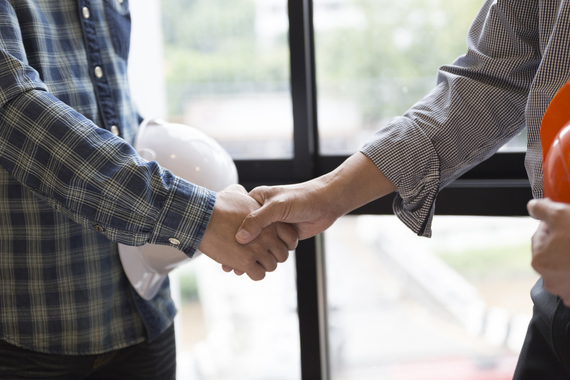 4
In McMahon's 95-page ruling, delivered on Thursday, she said that Navillus' founder, Donal O'Sullivan had "perjured himself" more than once and said another company principal was "obviously lying" in some testimony.
Attorney Tom Kennedy, who represented the coalition of unions that sued Navillus, said the ruling was a strong warning to other companies looking to cheat their way out of union contracts.
"The scale of the verdict is, we think, the largest of its type in the U.S. and it will grow at 9% interest until it's paid off," he said.
Read More: Irish construction worker killed in Brooklyn
"People will now recognize that they are betting their entire company and can lose it if they are caught cheating with one of these double-breasted alter-ego operations."
The $76 million award will be divided between the Metal Lathers Local 46, Cement and Concrete Workers District Council, Cement Masons Local 780, the District Council of Carpenters and Teamsters Local 282.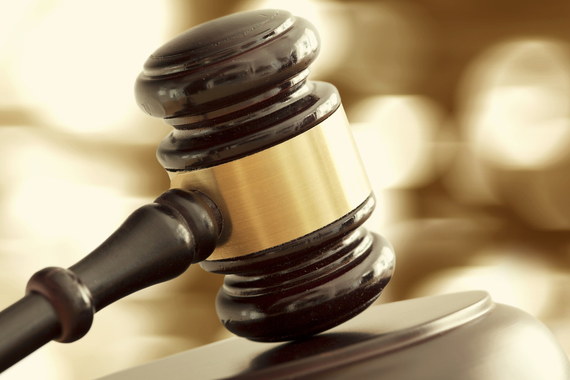 4
To arrive at the $76 million figure, Judge McMahon calculated the wages the union workers would have received if they had been deployed on Navillus' jobs per their contract and also what the company would have paid in to the unions' health and benefit funds.
NY Daily News reports that in a twist of logic, Navillus attorneys argued that the judge's calculations were off and she should reduce the hours. They claimed that if the company had used union labor, the jobs would have been done faster.
Read More: Labor Day is an 'Irish holiday,' as the Irish created the union movement
"They produced expert testimony saying union companies were 17 to 22% more efficient ... and so the hours should be reduced based on that," said Kennedy. "That's a lot of chutzpah."
In a statement, Navillus said: "We are very disappointed by the court's verdict, a decision that is inconsistent with long-standing legal principles applicable to alleged alter ego cases such as this."
"We are currently reviewing all of our options including appealing to a higher court to reverse this erroneous decision," it concluded.