Irish Christmas shoppers are flooding the border into Northern Ireland to take advantage of the weak pound following the Brexit deal.
Shoppers from as far as Dublin and Cork are flocking into Newry, which lies six miles from the Republic of Ireland border, to load up on perfume, whiskey, and diapers.
"On Christmas Eve you won't be able to get into the car park for love nor money, the traffic will be so bad. I will have someone go out and stop the traffic piling up on the main road," Seamus McNamee, the owner of the First and Last off-license in Jonesborough, just south of Newry, told The Guardian.
Read More: This Brexit deal on Northern Ireland might not hold
"This year is going to be our busiest since we opened nine years ago," says McNamee. "We're flying."
Before the Brexit referendum, the euro bought about 75p, but by 2016, the sterling pound plummeted so low that Irish shoppers could get a pound to a euro.
Peter Murray, manager of the Buttercrane shopping center in the center of Newry, said of the center's parking lot: "We have about 100,000 cars a week and around 40% of them have southern registration plates."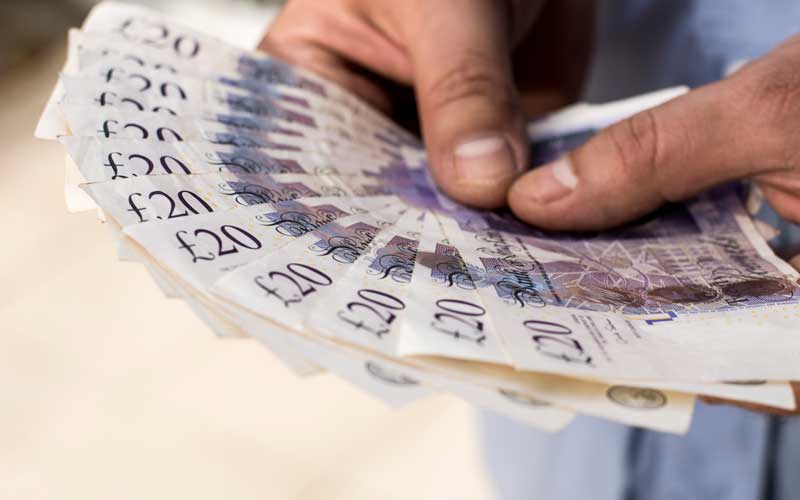 2
"I've been here 29 years. Before the ceasefire happened in 98 we didn't have many people coming from the south, even though we're just six miles from the border. After 98 you had people coming from places like Monaghan, 40 miles away. Now we have people coming from as far as north Dublin and we've even seen stragglers from Cork and Tipperary [hundreds of miles south] making a weekend of it."
"Put the big ticket and obvious things like alcohol aside and the things that seem to be popular are baby products, nappies, baby wipes, perfumes, sports shoes and even prescription medicines which are cheaper here," Murray says.
According to accountancy consultants EY, collapse in the pound has boosted inter-country trade to levels not seen since the financial crash and bailout of 2010.
Read More: Video of crossing Irish border 4 times in 10 min shows absurdity of hard border
Damian McGenity, who runs the post office in Jonesborough and coordinates Border Communities Against Brexit, says the end of the first phase of the Brexit talks has also had an impact on consumer confidence in the border towns.
"I speak to hundreds of people every week here in the post office and because they know what I do they talk to me about Brexit," he says. "I can firmly detect a huge sigh of relief that the deal was done the other day in Brussels. People were very worried about their jobs, how they were going to travel across the border, could they send their children to university across the border, and now we seem to have a resolution. People were reluctant to spend money, but the deal has given people a bit of optimism and they're spending more."