The Bishop of Waterford and Lismore has issued an apology after he said that the HPV vaccine made girls promiscuous.
Bishop Alphonsus Cullinan said that the vaccine, which reduces the likelihood of a woman developing cervical and other types of cancers, "lulls girls into false sense of security" and resulted in "poor judgement".
The vaccine is recommended by the World Health Organization but the bishop said that there are "conflicting opinions" about its effectiveness.
"We have to do better than to give our boys condoms and our girls injections at the age of 12 years," he said.
"I wonder could the large amount of money being spent on this vaccine be better spent on programmes which encourage our young people to live clean and chaste lives," he concluded.
#WATCH Matt Cooper's passionate challenge with Bishop Cullinan on his 'highly dangerous' views on the HPV Vaccine - https://t.co/BpfzlfeydW pic.twitter.com/tksRriLyAp

— Independent.ie (@Independent_ie) September 29, 2017
His views were met with a fierce social media backlash and Ireland's Association of Catholic Priests issued a statement asking the bishop to withdraw the remarks.
"While his comments could be considered idiosyncratic," the organization wrote, "they are ill-informed and dangerous. Parents who may be convinced that he enjoys some competence in this area could follow his advice and unwittingly put their children at risk. Sadly, his comments also bring the Irish Catholic Church into further disrepute suggesting a nonchalance about women's health and an obsession with sexuality."
Health Minister Simon Harris described the bishop as "ignorant" and his remarks as "pathetic".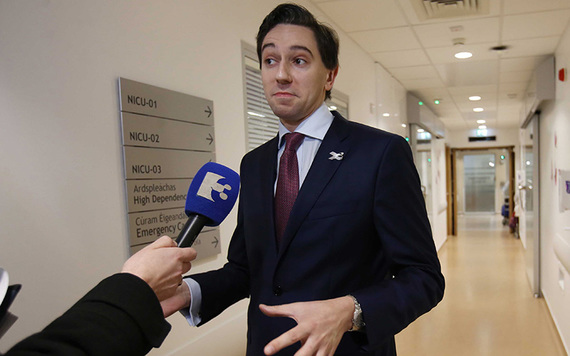 2
Yesterday he issued an apology live on Waterford Radio, blaming his own "poor judgement".
"I put it across in a very hamfisted way. The real issue is that so many young people are experimenting and there is peer pressure. This is a discussion we need to have," he told listeners.
"I think this vaccine can greatly contribute to helping the fight against cervical cancer."
He did, however, caveat his apology that the group R.E.G.R.E.T. that campaigns against the vaccine should not be "rubbished" and that "there are still questions out there" in relation to the vaccine.
Read More: Irish womens' immune systems could hold the answer to Zika vaccine 
R.E.G.R.E.T. believe that the vaccine can be linked to "debilitating illnesses now crippling young teens"; however the group is has been widely denounced by the medical profession and the Director General of the Health Service Executive has denounced R.E.G.R.E.T.'s campaign as, "emotional terrorism".
"We know that the HPV vaccine works and saves lives," his boss, Health Minister Simon Harris, riposted in response to the campaign's claims.