Already planning next year's vacation? Ireland is the place to go!
The Emerald Isle has been named one of the top 20 countries to visit in 2020.
Ireland was voted in at number 18 in the 'Top 20 Countries of the World' category of this year's Condé Nast Traveler's Readers' Choice Awards.
Read More: These Irish castles, manors and hotels named among World's best by Condé Nast
More than 600,000 readers of the travel magazine submitted their responses and ratings of the world's countries, cities, islands, hotels, airline, resorts, and cruise lines, BreakingNews.ie reports.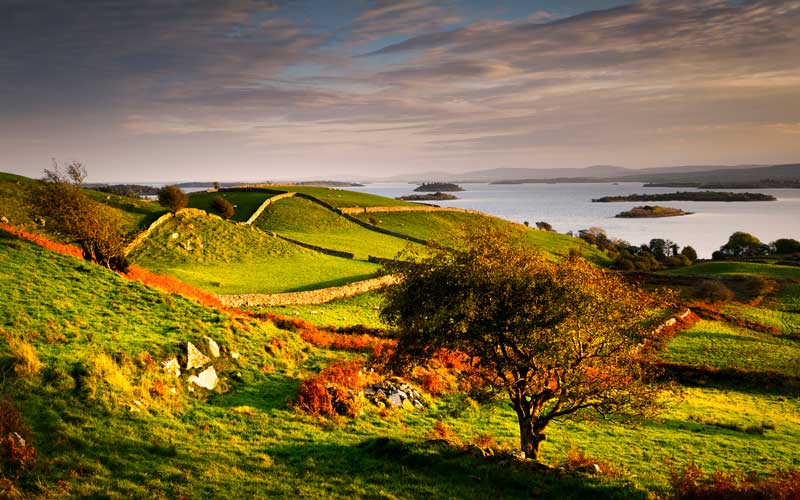 2
"I am delighted to see Ireland feature in the prestigious Condé Nast Traveler Readers' Choice Awards. Travelers nowadays have tremendous choice, which makes it more important than ever for us to ensure the island of Ireland stands out from other destinations," said Niall Gibbons, CEO of Tourism Ireland.
Read More: Cork town named one of Europe's most beautiful small towns
"This accolade by the readers of Condé Nast Traveler magazine is good news indeed – reminding people everywhere that the island of Ireland is a great choice for a holiday and giving Tourism Ireland another great platform to continue to promote Ireland around the world as a 'must see' destination."
Condé Nast Traveler's top 20 countries to visit in 2020 are:
1.Indonesia
2.Thailand
3.Portugal
4.Sri Lanka
5.South Africa
6.Peru
7.Greece
8.Philippines
9.Italy
10.Vietnam
11.Turkey
12.Japan
13.Mexico
14.Tanzania
15.Israel
16.Colombia
17.New Zealand
18.Ireland
19.Cambodia
20.Croatia