Ireland can expect more heavy snow this winter, and harsher winters could be anticipated in coming years due to climate change, according to one Met Éireann forecaster.
Speaking at the launch of the Irish government's Be Winter Ready initiative on Wednesday, forecaster Evelyn Cusack said, "There is a chance of more snow even though the climate is warming up and that's because there's more moisture in the atmosphere."
"There's more evaporation because of the higher sea temperatures and then in winter, instead of rain, it turns to snow. So in fact, snow events could be heavier."
Cusack added: "The message is prepare yourself for all eventualities and listen out for the warnings and the local forecasts as well."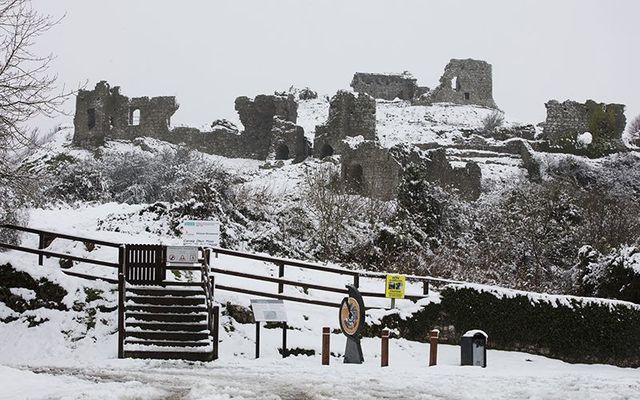 2
When asked if there was a fatigue in the general public regarding weather warnings due to the sheer volume of them, she said; "there is an idea of warning fatigue or yellow warning fatigue, but we only issue warnings when there are specific issues around."
Read More: Irishman takes a walk in shorts in blizzard conditions
Cusack also said more attention should be paid to localized forecasts.
The Irish Independent reports some 258,000 tons of salt will be made available as part of the Be Winter Ready initiative.