Ireland has been ranked the fourth most safe country in the world when it comes to the number of fatalities due to car accidents.
While most visitors to Ireland are a little concerned about driving on the left hand side of the oftentimes winding roads, Ireland has been ranked as the fourth safest country in the world to drive in. 
Research carried out on behalf of the car subscription service FINN analyzed the number of fatalities due to car accidents in each country and ranked the safest and most dangerous countries by deaths per 100,000 people. 
While Iceland, Norway, and Switzerland rank one through three, Ireland came in at number four with just 3.13 deaths per 100k people. 
Here is the top ten list of the safest countries to drive in, according to FINN: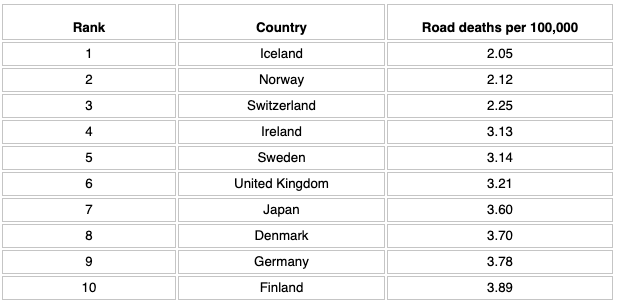 6
Considering the often adverse weather conditions in Iceland, Norway, and Switzerland, they've won the top spots. Similarly, while commonsense might dictate that Ireland winding country roads might be dangerous it appears this is not the case.
Of course, amidst the beauty and safety of the roads in Ireland lie a handful that demand utmost caution and respect. These treacherous routes present challenges that even the most experienced drivers must approach with care.
Here are some of Ireland's most dangerous roads:
The Connor Pass - R560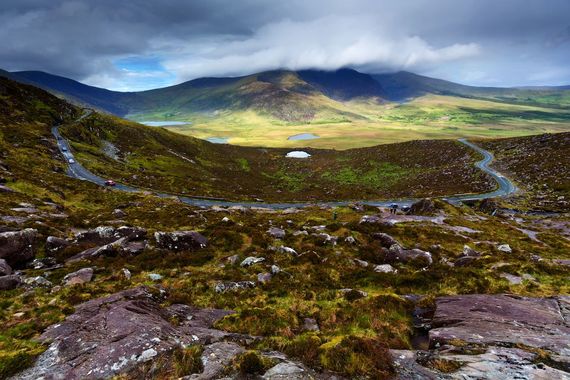 6
Famed for its scenic beauty, the Connor Pass also holds a reputation for being one of Ireland's riskiest roads. Situated in the Dingle Peninsula of Co Kerry, the R560 winds its way through the mountains, reaching an altitude of over 400 meters (1312 feet).
The road is incredibly narrow, with sharp bends and hairpin turns that make overtaking dangerous. Dense fog and adverse weather conditions are common, further adding to the risks of traversing this mountain pass.
The Corkscrew Hill - R461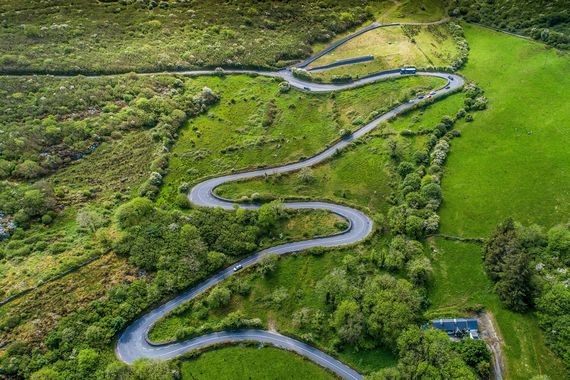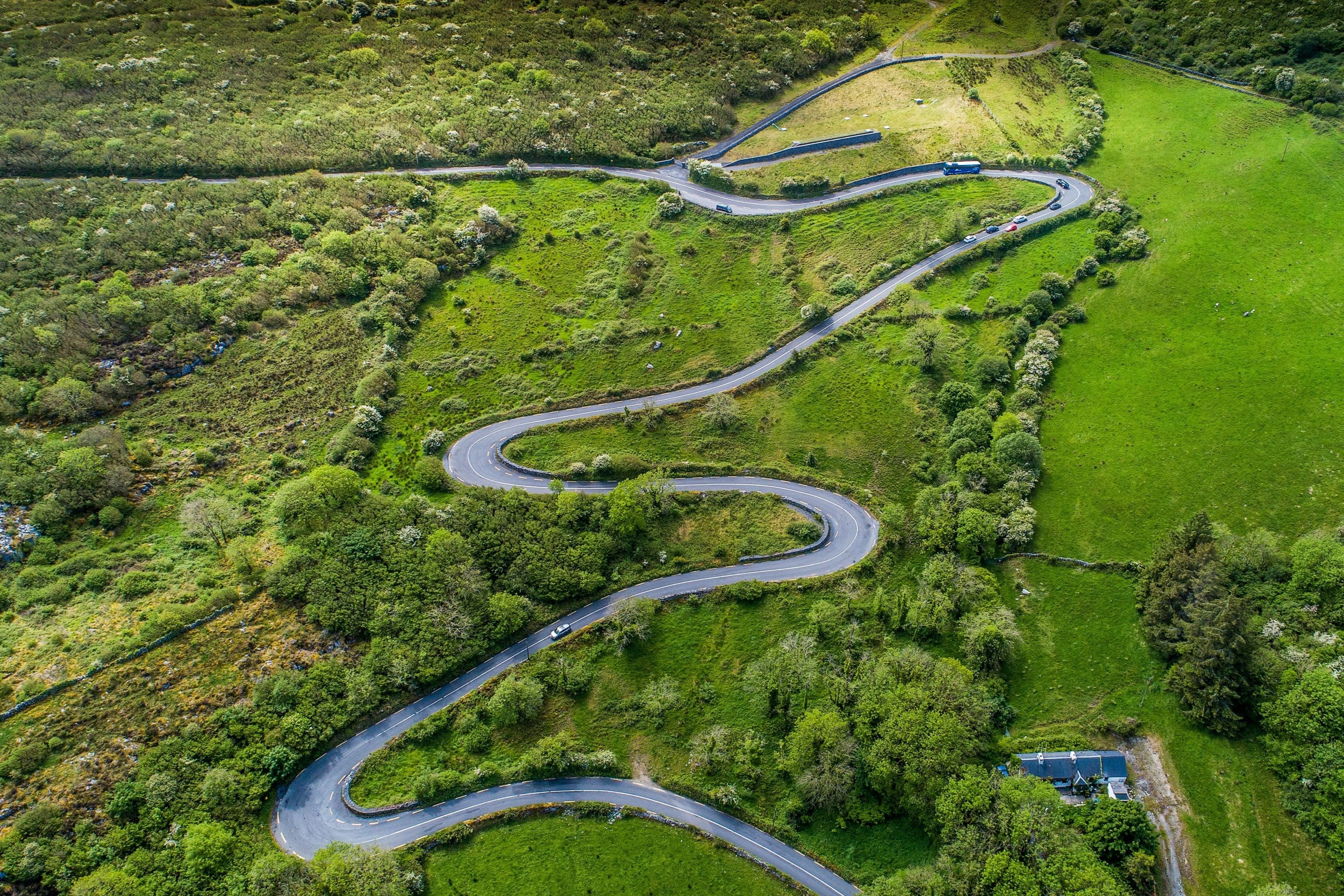 6
Located in Co Clare, the Corkscrew Hill (R461) lives up to its name, offering a series of hairpin bends that spiral down a steep incline. The tight turns, combined with limited visibility, demand the utmost concentration and skill from drivers. Slippery surfaces during rainy weather can further exacerbate the already hazardous conditions on this road.
The Gap of Dunloe - R568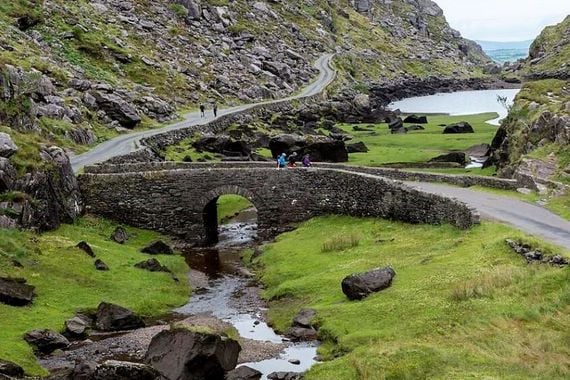 6
Nestled in the enchanting Killarney National Park of Co Kerry, the Gap of Dunloe (R568) is a narrow and winding road surrounded by towering mountains. This picturesque route is popular among tourists, but it presents serious challenges due to its narrowness and uneven terrain. Drivers must exercise extreme caution and be prepared to yield to oncoming traffic, which can be a daunting task during peak tourist seasons.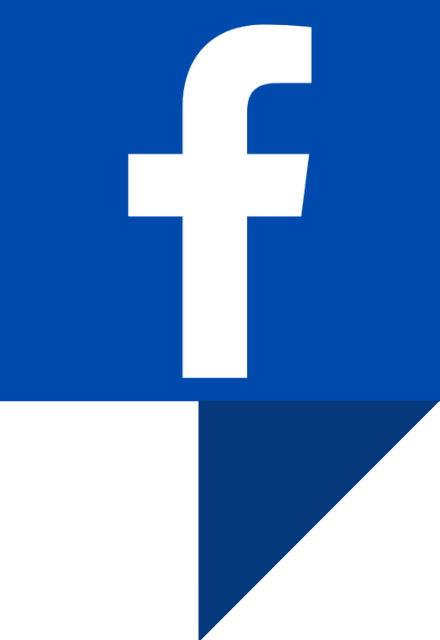 Traveling to Ireland
Are you planning a vacation in Ireland? Looking for advice or want to share some great memories? Join our Irish travel Facebook group.
Molls Gap - N71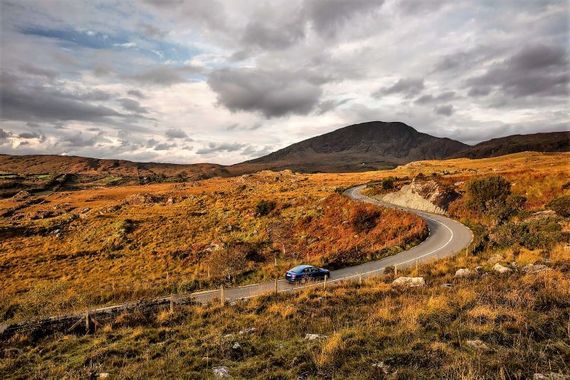 6
Part of the renowned Ring of Kerry, Molls Gap on the N71 offers awe-inspiring views but also presents serious driving hazards. This narrow and winding route winds its way through the mountains, and its steep inclines and declines can be particularly treacherous during adverse weather conditions. With limited guardrails and abrupt turns, drivers must exercise extreme caution.