American woman shares her experience of sexual assault in Dublin in support of Christine Blasey Ford
Editor's note: Liz Kerr holds dual Irish and American citizenship and is an officer in the Philadelphia Ladies Ancient Order of Hibernians. In light of Brett Kavanaugh and Christine Blasey Ford today testifying in front of a Senate hearing, she chose to share her own experience of sexual assault in Dublin and explains why she also didn't report the incident 37 years ago. 
In 1981, at age 20, I moved to Dublin. Some young people are drawn to certain places - Paris or Rome or Hollywood.  For me, a literature nerd, it was Dublin. Armed with a 6-month student work permit and friends who were in an exchange student program between Philadelphia's Temple University and Trinity College, I was on my way.  
Every day had its pinch myself moments. Along with my student friends, I was welcomed into the home of the poet Thomas Kinsella. Both he and his wife were kind to me, despite or maybe because I wasn't a Trinity student, I was just a kid looking for a job who happened to love poetry.  They hooked us up with an apartment in the beautiful home of the playwright Maureen Charlton and her art dealer husband, Hugh.
Read more: How Brett Kavanaugh's accusations affect me as an Irish female immigrant to the US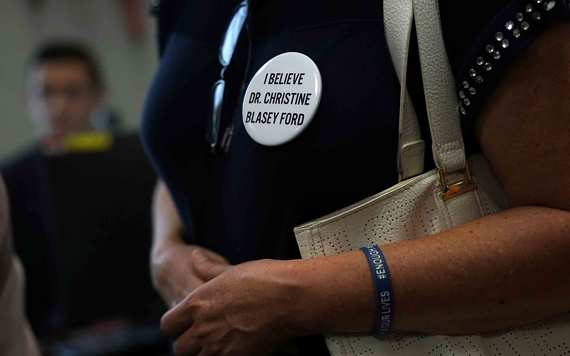 4
My street-smart Philly girl guard was down, everything was safe.  People, strangers, called me "love" and always said "sorry" and "t'anks" and used the phrase "howareya" so often that it blended into one word.  
The Grafton Street flower market ladies would always say "half price for you, love" when I bought a bunch. The bus driver actually got off the bus to point my way toward a job interview and none of the passengers bitched. People in pubs, if they took out their cigarette pack, would offer one to everyone. People lined up for buses in something called a queue – no one pushed or tried to butt the line. On more than one occasion I saw the fare collector on the bus tell kids who didn't have enough money to "mail it in tomorrow, like." Once or twice it was said to me.  
So asking a guy for directions from O'Connell Street to Connolly Station on a night that was raining hard enough to confuse me didn't seem like a dangerous thing to do.  
Read more: Brett Kavanaugh was pretty nasty to women in high school his Yearbook proves
4
"Sorry, can you tell me if this is the way to Connolly Station?" was all I said. He pointed the way and I thought nothing more of it. I was thinking about other things – my boyfriend about to arrive on the train from Belfast, my new job in the office of Premier Dairies, my friends back home in Philly.  
It wasn't until I was walking up the steep, narrow, enclosed staircase to the train station that I realized he was running up behind me. He slammed me against the wall and forced his hand up my skirt. I fought back by swinging my umbrella at him and running up into the station where I found a kind woman who shared her bench and her sympathy.  
I never went to the police. I was humiliated. I never told my mother until last year.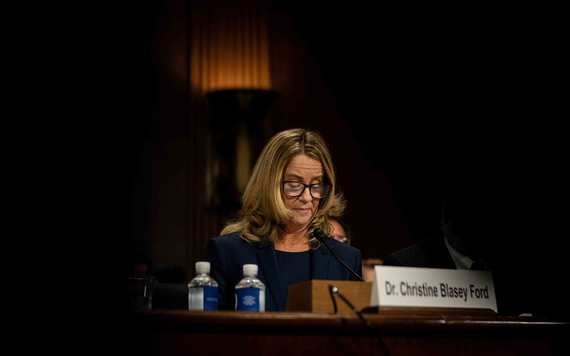 4
Thirty-eight years later I'm embarrassed to write about it but because a woman is being questioned by Senators about why she didn't come forward thirty-eight years ago, I'm compelled to.  If my attacker was up for a position on the Supreme Court of Ireland, I would write a letter, too.
When I think of my ten months in Dublin (yes, I overstayed my work permit), I have happy memories – seeing a really good pub band called U2; sitting with Bernadette Devlin in the rain outside the British Embassy in support of the hunger strikers, chanting "Maggie! Maggie! Maggie! Out! Out! Out!" through the streets, listening to peeling church bells that Brendan Behan spoke of in Borstal Boy.  
Yes, it was magical but women, don't ever let your guard down.