It was a great honor to be a guest at the 11th annual Glucksman Ireland House gala on February 27 held at the New York University Kimmel Center overlooking Washington Square Park in Greenwich Village as deadline loomed.  
A centerpiece of this year's celebration was marking the 30th anniversary of Glucksman Ireland House thanks to the generosity of Lew and Loretta Brennan Glucksman, whose $20 million donation created a significant Irish academic and cultural hub not only to New York University for an Irish studies program but also for the greater New York Irish community. 
Beautiful night celebrating thirty years of Ireland House. Congratulations to our honorees! pic.twitter.com/zkHCecmplR

— Glucksman Ireland House NYU (@GIHNYU) February 28, 2023
On the night, NYU President Andrew Hamilton received the Academic Excellence Award, Robert McCann the Lewis L. Glucksman Award for Leadership, Edna O'Brien the Seamus Heaney Award for Arts and Letters, and New York Times columnist Maureen Dowd the Pete Hamill Award for Journalistic Excellence. 
A very fitting tribute to the late Dr. Mick Moloney, the foremost academic scholar on Irish music in America, was also part of the evening with one of his most enduring initiatives, Cherish the Ladies led by Joanie Madden, providing the entertainment. Moloney was lured to New York University to teach and his scholarship and artistic leadership enriched and enhanced our cultural heritage on both sides of the Atlantic.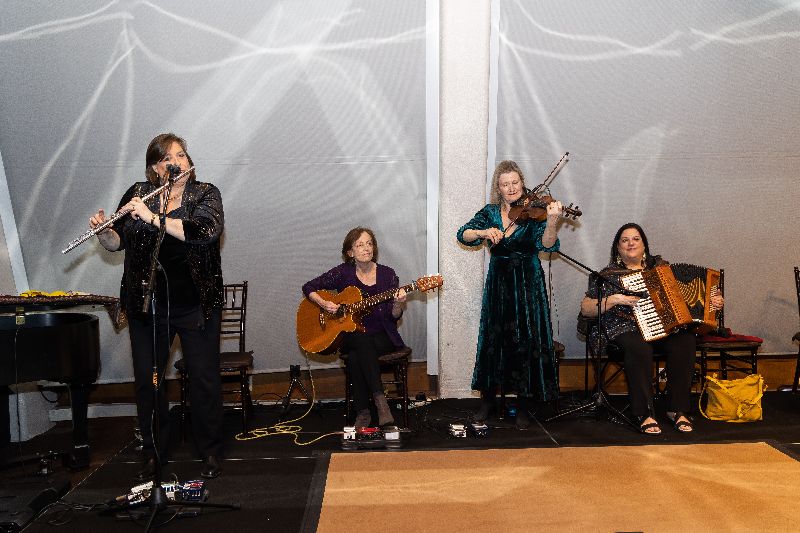 2
As NYU's Center for Irish and Irish American Studies, Glucksman Ireland House's mission is to foster excellence in the study of Ireland, Irish America, and the Irish Diaspora in New York and the global communities. You can learn more about Glucksman Ireland House here.
*A version of this column first appeared in the March 1 edition of the weekly Irish Voice newspaper, sister publication to IrishCentral.