Gay Byrne is remembered fondly as "a remarkable presence in Irish life."
Gay Byrne's funeral was attended by scores of his family members, friends, colleagues, politicians, and fans on November 8 in the television and radio presenter's native Dublin City.
Read More: Iconic Irish broadcaster Gay Byrne has passed away, aged 85
On November 4, Byrne's family released a statement confirming that the 85-year-old had passed following a long illness.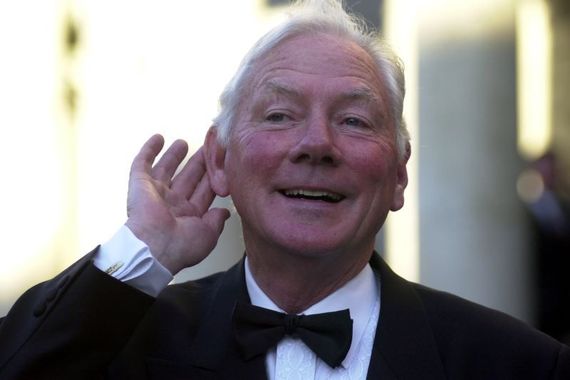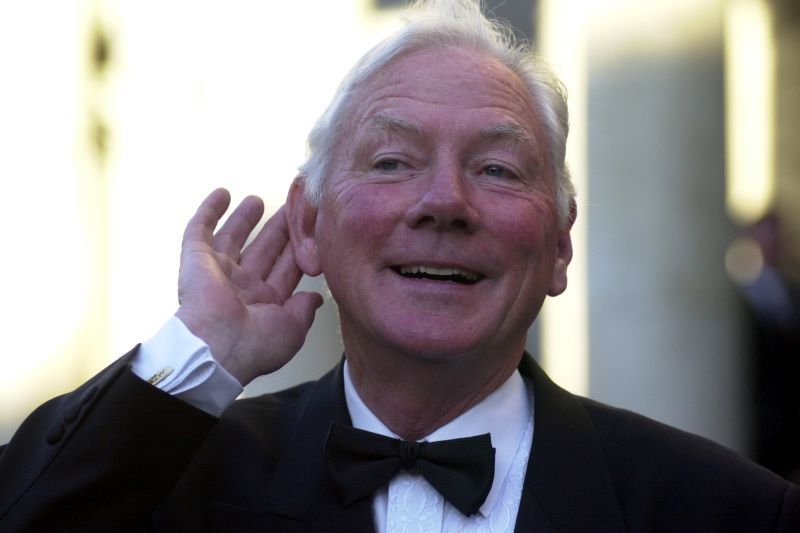 2
Crowds gathered on Friday to pay their respects to Byrne as his cortege traveled from his home in Howth to Dublin's St Mary's Pro-Cathedral for the noon service.
Among the mourners were Byrne's widow Kathleen, his daughters Suzy and Crona, his grandchildren, as well as Taoiseach Leo Varadkar, President Michael D. Higgins, former Taoiseach Bertie Ahern, former Presidents Mary McAleese and Mary Robinson, along with other dignitaries, celebrities, and fans.
The program that was presented to those in the congregation featured a poem entitled 'Another Verse' from Noel Coward which read:
I'm here for a short visit only,

And I'd rather be loved than hated.

Eternity may be lonely

When my body's disintegrated;

And that which is loosely termed my soul

Goes whizzing off through the infinite

By means of some vague remote control.

I'd like to think I was missed a bit.
In welcoming the congregation, Byrne's daughter Suzy said: "Dad had no fear of death, but he had two wishes: to be in his beloved home and not to suffer."
'Thank you Dad. Today our farewell is one of thanks' says Gay Byrne's daughter Suzy, and she quotes poet Brendan Kennelly pic.twitter.com/Xy7lOlR2de

— RTÉ News (@rtenews) November 8, 2019
Read More: How Gay Byrne made me famous for a day
During his homily, Catholic priest Father Leonard Maloney said: "For as long as most of us can remember, Gay was a remarkable presence in Irish life — a consummate broadcaster and a veritable choirmaster of the national conversation.
"It is right and fitting that such a great number would mourn his passing. We do so gently, however, as we know that he reached the fullness of years and lived a great and memorable life, both as a family man and as a public figure."
Fr Maloney went on to say: "Those who were closest to Gay knew him as a kind, generous and simple man who would counsel them always to give people the benefit of the doubt because, as he used to say, 'You never know what they are going through.'
"He showed this same good grace and warmth wherever he went. The nurses and the cleaners in the hospital when he went in for treatment saw it. They felt befriended."
Reflecting on the Dublin native's impactful career, Father Maloney said: "Gay often devoted large segments of his two-hour radio program to reading extracts from the moving and often harrowing letters sent in by women from all over Ireland telling, perhaps for the first time ever, of sufferings and violations visited on them. He did this at a time when there was little space in the public realm for stories like these to be told. He let their voices be heard. He recognized their dignity and he validated their experience. They were precisely the 'poor' to whom Jesus refers in today's gospel."
In a lengthy eulogy, former RTÉ director general Bob Collins' lengthy remembered Byrne as "reflective, deep, serious, [and] thoughtful."
He added that Byrne was "a person of values. And for that, we are grateful."
Read More: Spine-tingling version of "The Parting Glass" in tribute to Gay Byrne
A private burial was to commence in Sutton after the funeral services.
You can watch the entirety of RTE's coverage of Gay Byrne's funeral here:
The funeral of Gay Byrne

Publiée par RTÉ News sur Vendredi 8 novembre 2019