Derry citizens have started a campaign to have more soldiers charged with murders on Bloody Sunday, in addition to the only paratrooper currently accused.
The families of nine of those killed on Bloody Sunday in 1972 have asked the North's Public Prosecution Service (PPS) to review its decision not to prosecute nine more suspected killers.
The Irish Times reports that lawyers representing the families also contend that the lone paratrooper already charged, Soldier F who is being prosecuted for two murders and four attempted murders, should also be charged with the murder of three other victims and the attempted murder of two of the wounded.
Read more: Boris Johnson wants amnesty for Troubles crimes, including soldiers
The paper reports that in legal submissions to the PPS seen by its reporter, the service "erred" in failing to prosecute these soldiers.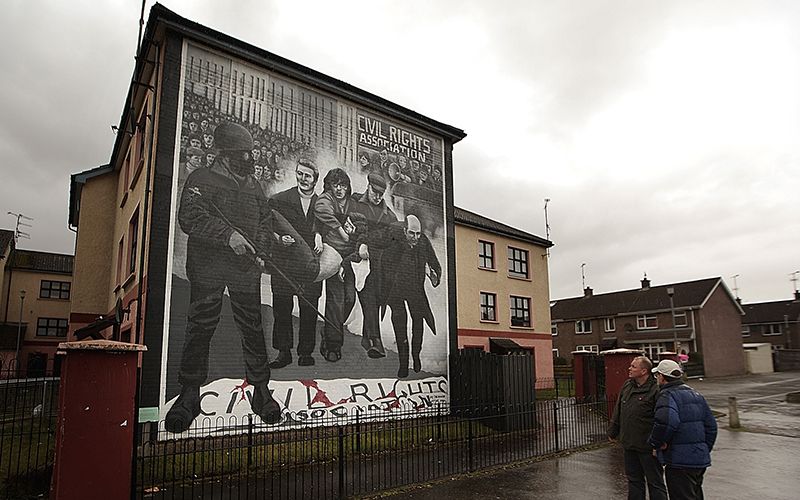 3
The legal firm, Madden and Finucane, has submitted that the PPS "erred in law" in a number of respects. One mistake the families' solicitors believe was made was a wrong conclusion by the PPS there was no reasonable prospect the soldiers' own accounts would be admitted in evidence.
They argue that, while it is accepted that statements and oral evidence given to the Saville inquiry into Bloody Sunday are inadmissible, other accounts given by the soldiers, including statements given to the Royal Military Police in the immediate aftermath of Bloody Sunday and evidence given at the Widgery tribunal in March 1972, should be admitted into evidence.
Read more news from Northern Ireland on IrishCentral here
In a 149-page document, Madden and Finucane contend that Soldier R should be prosecuted for the murder of Jackie Duddy; Soldiers P and J for the murders of John Young and Michael McDaid; Soldier U for the murder of Hugh Gilmour; and a number of other soldiers for the murders of Kevin McElhinney and William McKinney.
They also argue Soldier V should face a charge of attempted murder or grievous bodily harm for injuries caused to Peggy Deery. They say Soldier H should be prosecuted for four woundings.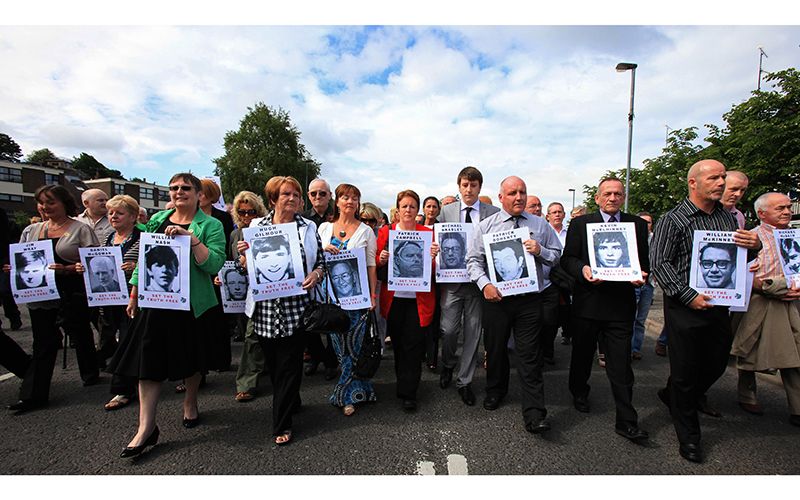 3
The solicitors further contend Soldier F should be prosecuted for the murders of Michael Kelly, Bernard McGuigan, and Patrick Doherty and for attempted murder or grievous bodily harm for the injuries to Patrick Campbell and Daniel McGowan. Those charges should be in addition to the prosecutions for two murders and four attempted murders due to start next year.
In a statement to The Irish Times, a spokeswoman for the PPS confirmed "detailed legal submissions" had been received and there was a review into decisions not to prosecute a number of Bloody Sunday suspects.
Thirteen people died when soldiers opened fire on an anti-internment march in the Bogside area of Derry in January 1972. A 14th died later.
Do you agree that more British soldiers should be charged in relation to crimes in Northern Ireland during the Troubles? Let us know in the comments section below.